Union Square Quilt Block Pattern
Happy Block Friday, everyone! If you haven't already met today's block, then I'm delighted to introduce you to the Union Square Quilt Block Pattern. It's a great block, and in today's post, I hope to show you how versatile it is. This is going to be a quick post…in fact, the next few posts will be rather quick and to the point. My time over the next few weeks will be a little limited, as I need to visit some ill extended family members.
Second, if you're just now finding me, here is a link to info on the Block Friday Quilt Along so you can read all about it and hopefully, join in on the fun!
The Union Square Quilt Block Pattern
The Union Square Quilt Block is a traditional 9-patch that is sometimes called the "Four Crowns." And that's a good name for it since it does appear that four crowns are surrounding the large central Square-in-a-square (SNS) block. It's a fairly easy block to make, but what I find interesting about it is the secondary pattern that is created when you group several of these blocks together.
Repeating Patterns
As a graphic designer, I often work with seamless repeating patterns. Often a pattern tile will also create a secondary pattern. In quilting, if you use one block that creates a secondary pattern your quilt is going to have a lot of more movement. The secondary pattern is created by the design elements that are found on the corners and sides of the tile (or block when we are talking about quilts.) To see what I mean take a look at the illustration I created below and notice where the sides of the block are connecting to each other:
One way you can train your brain to be a better quilt designer is to try to visualize (or sketch out) what will happen to a block when you place four of them together in a 2×2 grid. What is going to happen at the intersection where those four blocks connect? Is it going to make a square? A diamond? Is a larger motif created?
So, the Union Square Quilt Block is pretty cool because you've got two amazing secondary patterns going on. Diamonds are formed where the blocks meet in the center, squares are formed where the blocks meet in the corners, but you also get these revolving triangles around that newly-created square.
Another Illusion
But it gets even better with this block. Group a bunch of Union Square Quilt Blocks together and it feels like the blocks are set on point. But they are actually straight set. This is a handy thing to identify. I love the look of On Point settings, but they are a little more trouble to sew together. Straight sets are much easier, right? So, it's nice to get the look without all the trouble!
I used a similar concept in a quilt pattern I wrote up a few weeks ago. (The pattern has been tested and is ready to purchase in my shop but the quilt is not quite ready to show the world! Perhaps in a few more weeks!) Anyway, the block I designed is similar to this one. It has triangles positioned in the middle of each side. So, when you straight set a bunch of them together you get an interesting pattern repeat. Notice the secondary pattern of diamonds on point.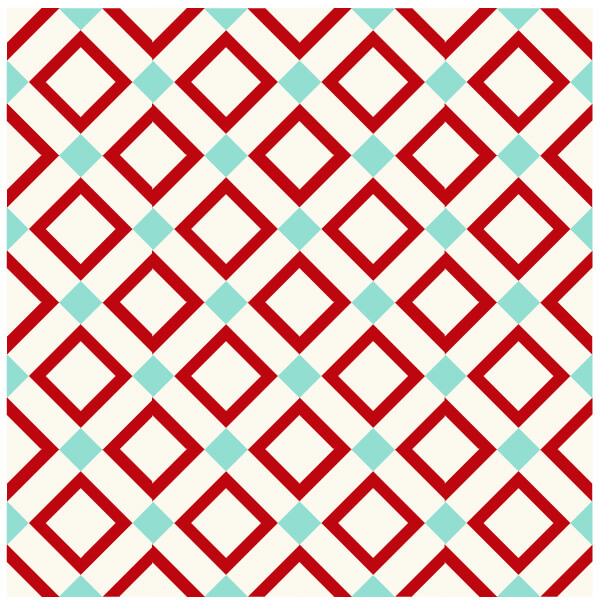 Well, that's enough jabbering on about pattern repeats. If you have any thoughts or insights about patterns, please leave a comment below. I'd love to hear from you! And I hope you really enjoy making the Union Station Quilt Block!
Hurry and download your free pattern! I hope to see your block on Instagram (Be sure to include #STQ_BlockFriday and #STQ_BlockFriday_Jan2018 as your hashtags!)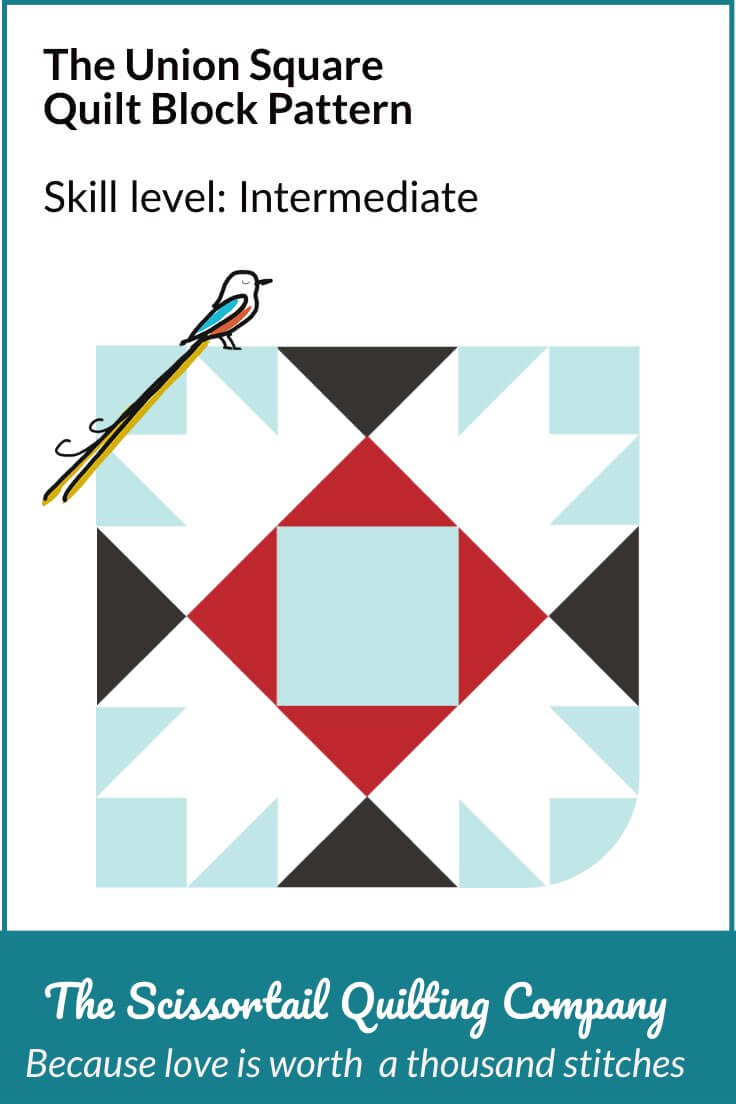 Happy Quilting!