Creative ways to use Tumbler Quilt Blocks
Estimated reading time: 5 minutes
Several years ago I visited one of my favorite quilt shops in Texas, The Feathered Star in Clyde Texas, and found an ingenious ruler by Creative Grids called the 2.5″ Tumbler Strip Ruler. I immediately put this tool to work as part of my "Scrap Management System" creating tumbler quilt blocks from my leftover scraps.
The Plan
Whenever I had leftovers from a quilt project I began cutting them into various "precuts" that were ready to go in future scrap projects. I eventually became overrun with 2.5″ strips and began using the Tumbler ruler to sub cut some of my excess strips into tumbler pieces.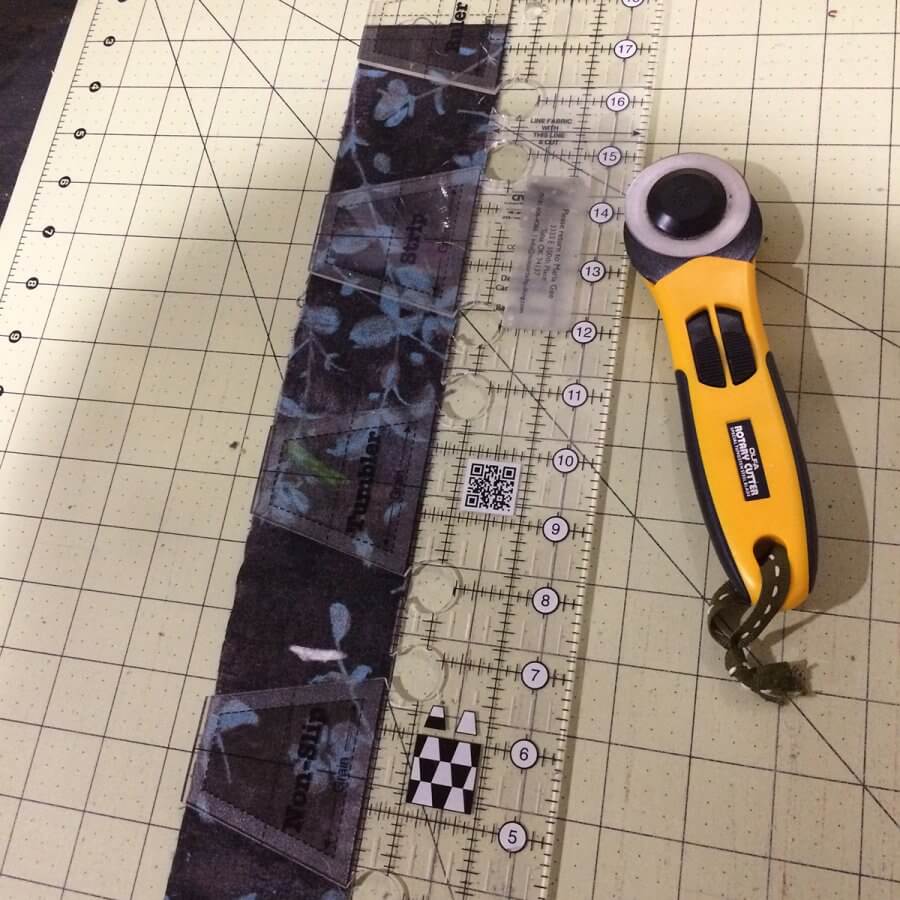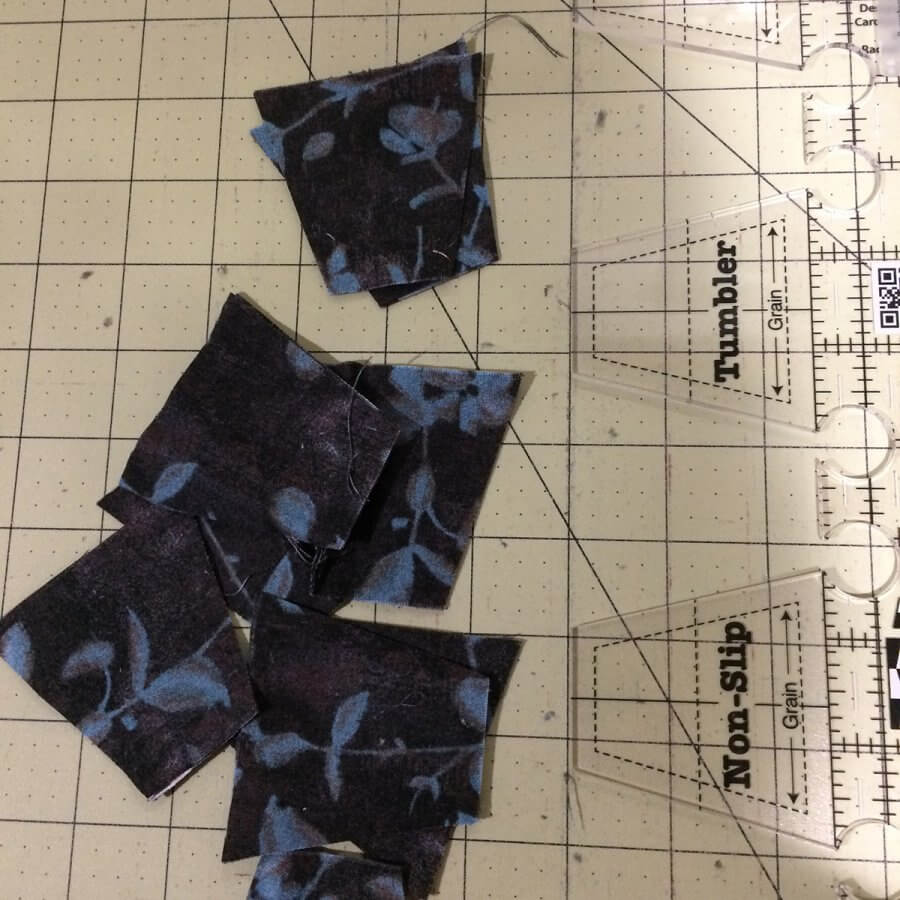 I keep this box of tumblers beside my machine and whenever I need leaders and enders, I just grab a pair and sew them together. Eventually, the box began to overflow and I realized I needed to come up with a plan to deal with all my tumbler pairs.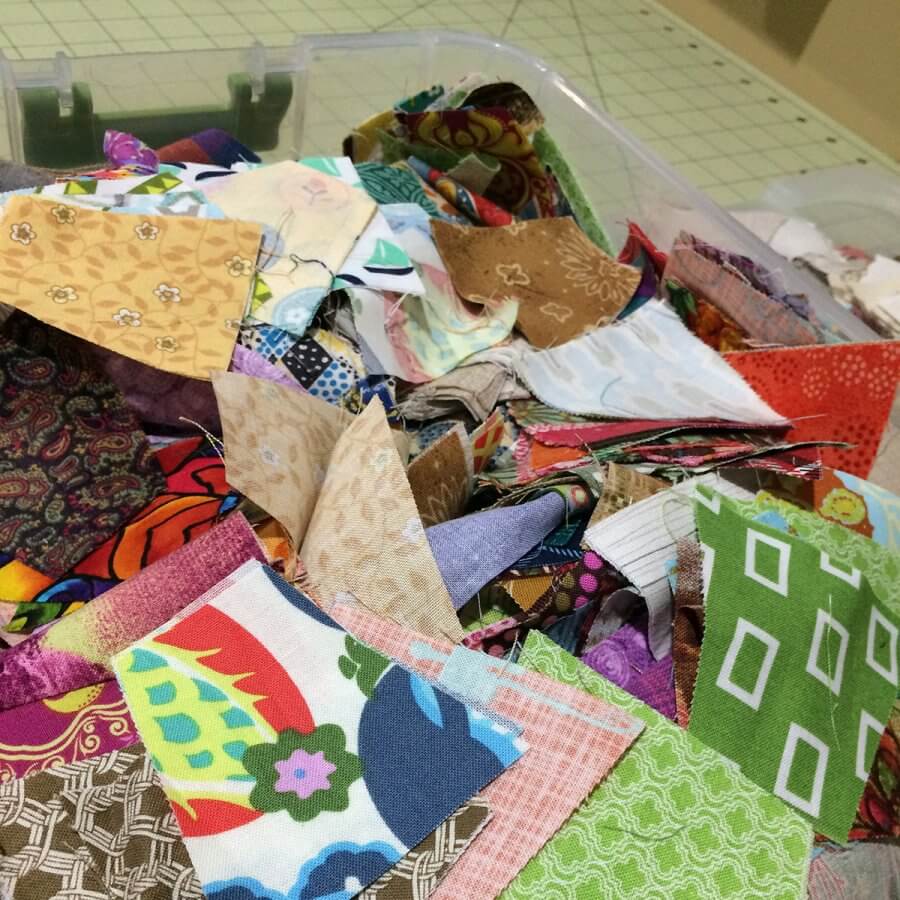 A Tumbled Jumble
I began referring to my tumbler box as my Jumbled box. My first thought was to use them as borders in a scrap quilt, so I began putting the pairs together until I had lots of tumbler borders.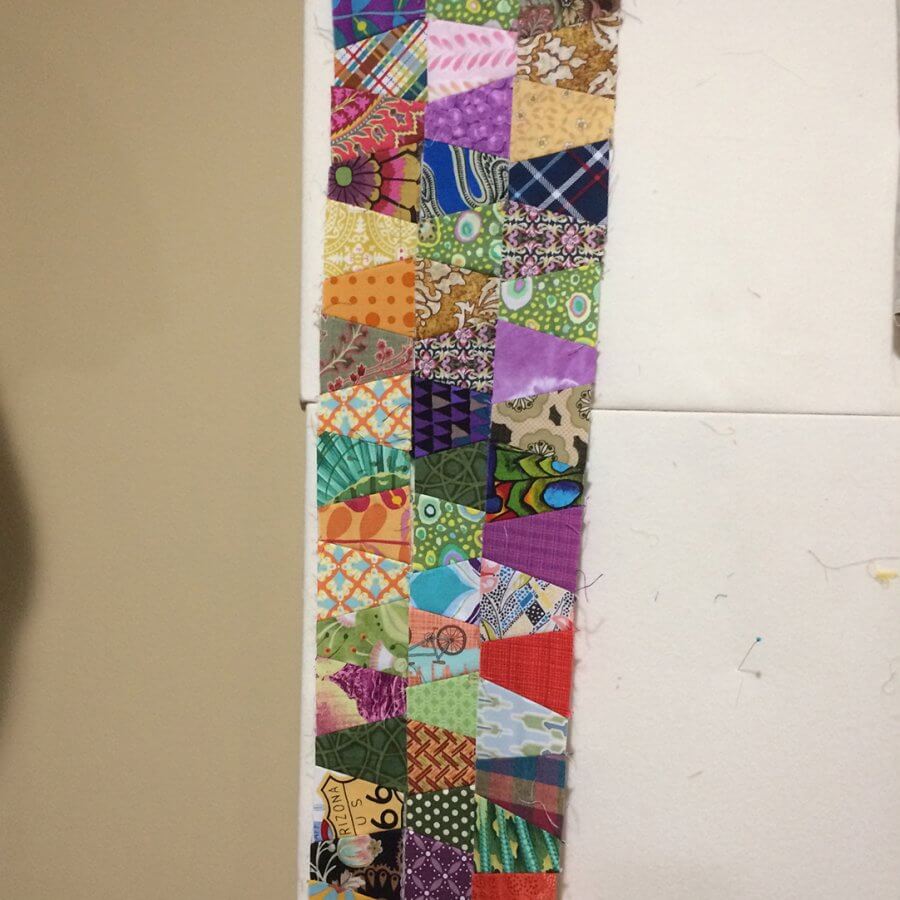 Granted, this is a rather backward way to design a quilt. I don't think most people start with the borders! But I had so many borders, I realized that I needed to figure out a quilt to go along with them. So, last month I started trying to find blocks that would coordinate well with my tumbler borders and came up pretty empty. Which meant I was just going to have to design a few things myself. I started playing with the blocks on my design wall and pulled out a few orphan units to throw in the mix. Once I had nailed down a few ideas I fired up Adobe Illustrator and started drawing them out.
Here are a few Tumbler Quilt Blocks that I designed
The first block I call "Tumble Jack" because it reminded me of the metal jacks I used to play with as a kid.
If you don't see it, perhaps it will help if I turn it on point.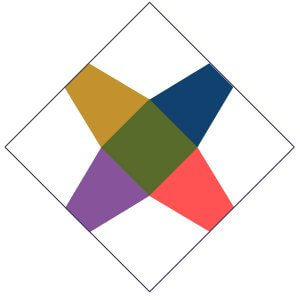 My first test block has a few points that didn't match up perfectly, but overall,  I like the block. I think it will provide some nice movement in a quilt because it actually seems to "tumble!"  By the way, the block finished out at 6."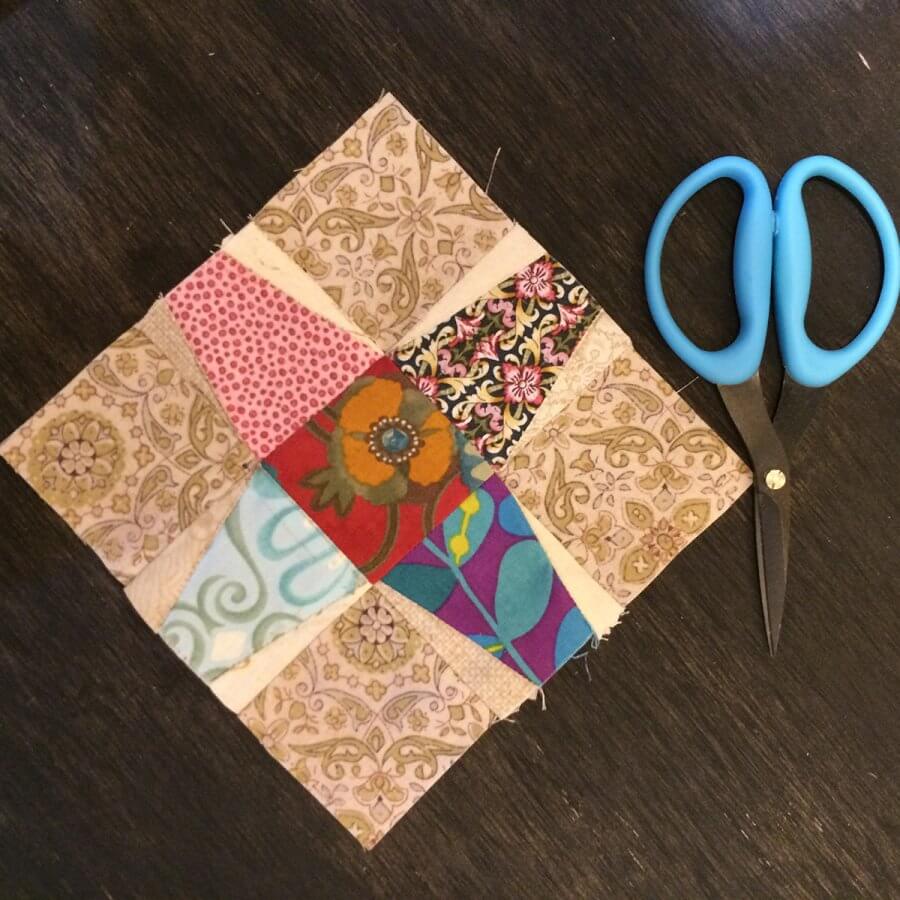 As you may remember from other posts, I've also been playing with my Studio 180 Corner beam and V-Block rulers, so I decided to beef up the Tumble Jack Quilt Block with a 2.0 version that I called  the "Tumble Dry Quilt Block."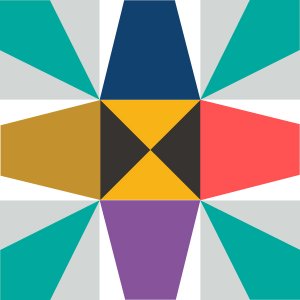 Just for kicks, I threw together this quilt pattern mockup: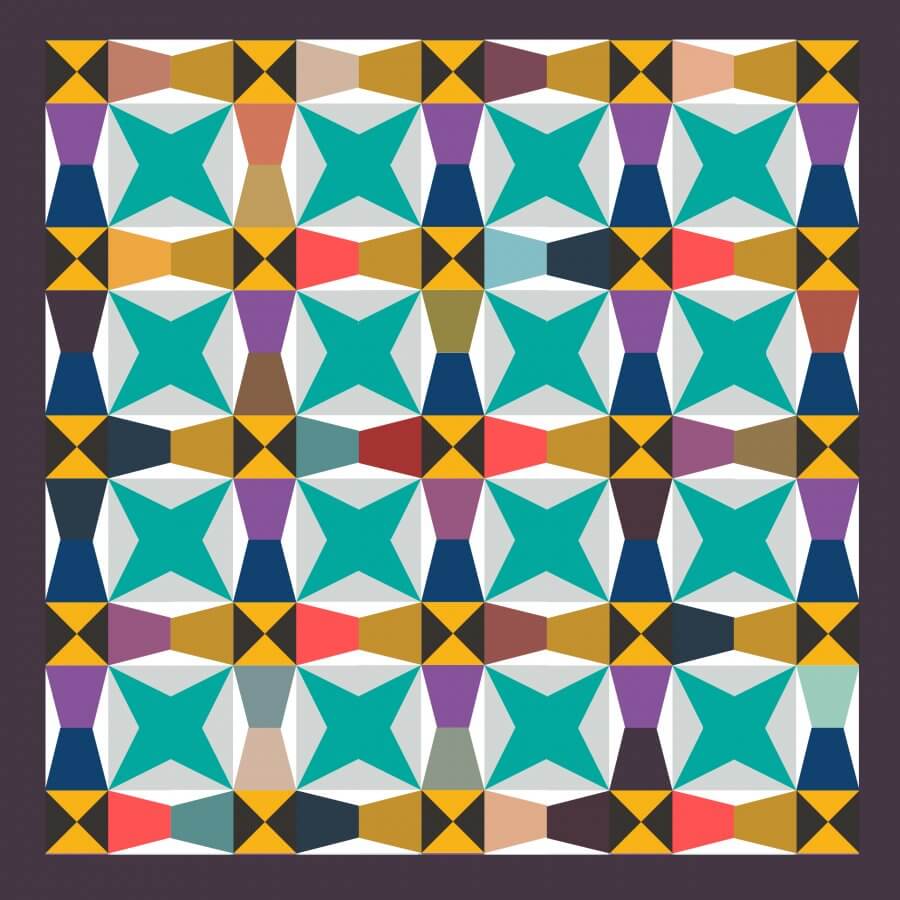 What else can you do with a Tumbler Block unit?
Well, it turns out that tumblers also make great Dresden Plates. And you can either keep them straight on the edges or you can sew the ends together to make blades.
If you're interested in playing with Tumblers, I highly recommend this ruler. I'll link you to it below
The link below is an affiliate link, which means that if you click the link and choose to make a purchase, I will earn a commission. This commission comes at no additional cost to you. Please know that I only link to items which I personally use and feel that I can confidently endorse. Your support by using these links is greatly appreciated.
So, now I'm actually busy turning all that Tumbler Research into a quilt. (Gotta find a home for those borders!) Check back with me in a week or two, as I hope to have something pretty cool to show you.