Pillow of the Month Class: Mother's Day Pillow
Estimated reading time: 3 minutes
Hey everyone! I just stitched up the binding on this adorable Mother's Day Pillow that will be the focus of the April Pillow of the Month class over at The Quilting Studio here in Tulsa. The pillow is designed by the very talented Edyta Sitar and the pattern can be found in her book "Pillow Talk."
Note: This post contains affiliate links, which means that if you click the links and choose to make a purchase, I will earn a commission. This commission comes at no additional cost to you but does help me earn enough to support the cost of this website. Please know that I only link to items which I personally use and feel that I can confidently endorse. Your support by clicking on these links is greatly appreciated.
Here's the link to the book in case you're interested:
A small group of us have been sewing our way through the book, challenging ourselves with new skills and techniques. Some of the pillows are patchwork, some are appliqué, some are paper pieced. There is a lot of variety and the colors can be easily changed to fit your home decor. When we finish, we will have a nice collection of pillow covers to switch out throughout the year as we celebrate the seasons.
The focus of the Mother's Day Pillow will be on some appliqué skills: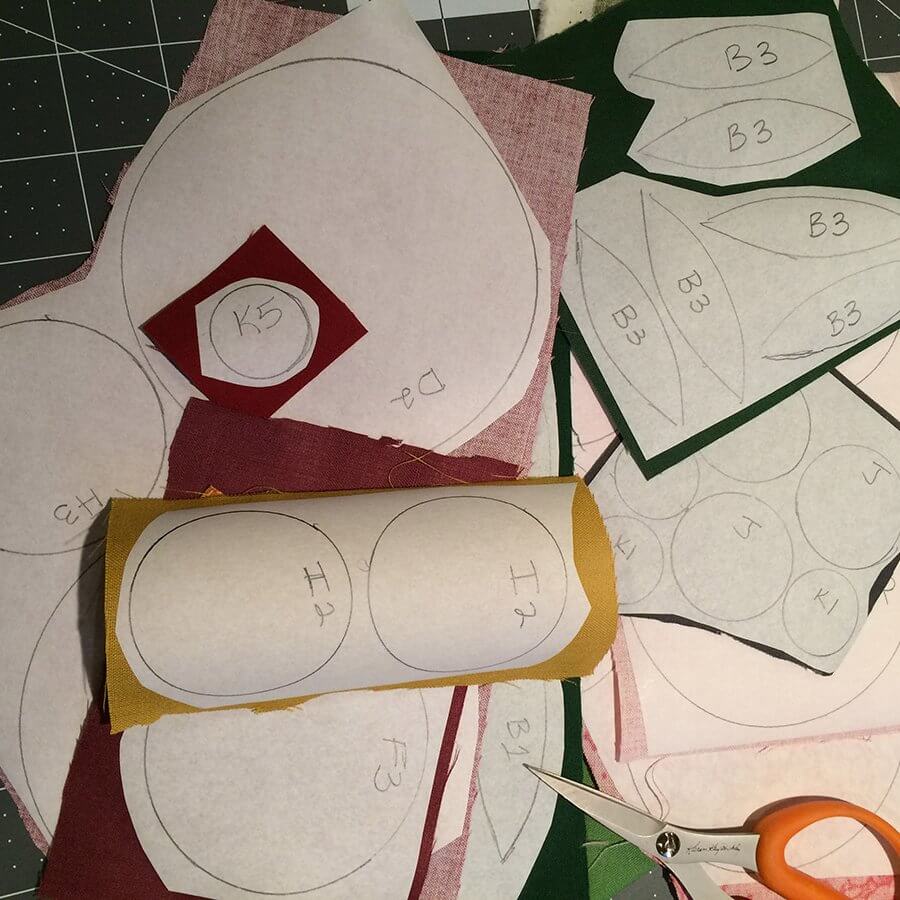 To be really honest, appliqué is not my favorite thing to do, but I love the results. Appliqué tends to be a little slower, which challenges my patience level!
Fortunately, this pillow used a rather quick appliqué technique, and went together much faster than I anticipated.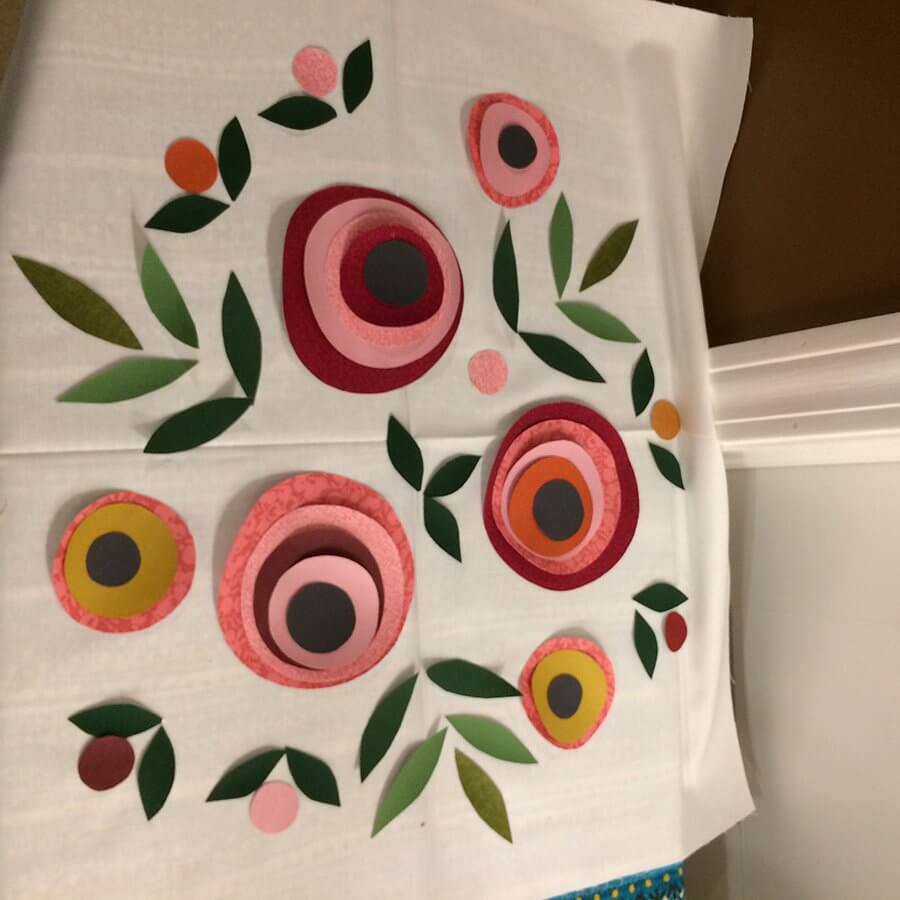 The challenge for me each month has been the actual quilting of the pillow top. This month, I decided to challenge myself by trying out the classic "Baptist Fan" pattern.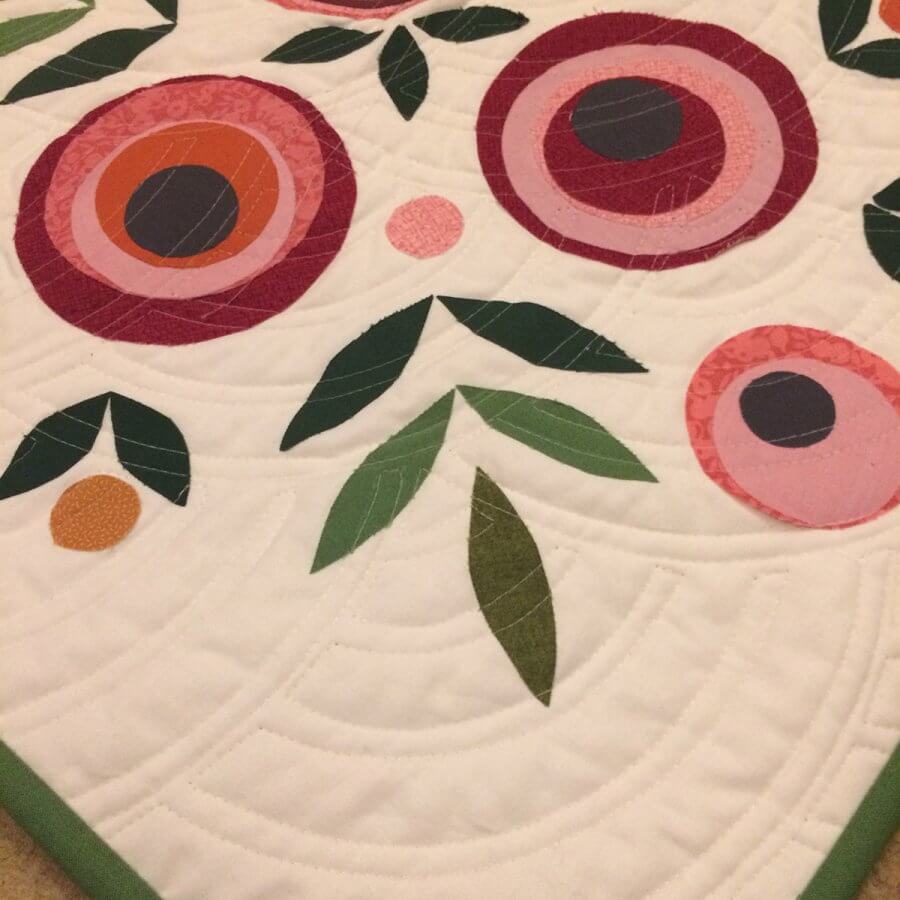 While it's far from perfect, I can assure you it is a HUGE improvement in my quilting skills from a few years ago.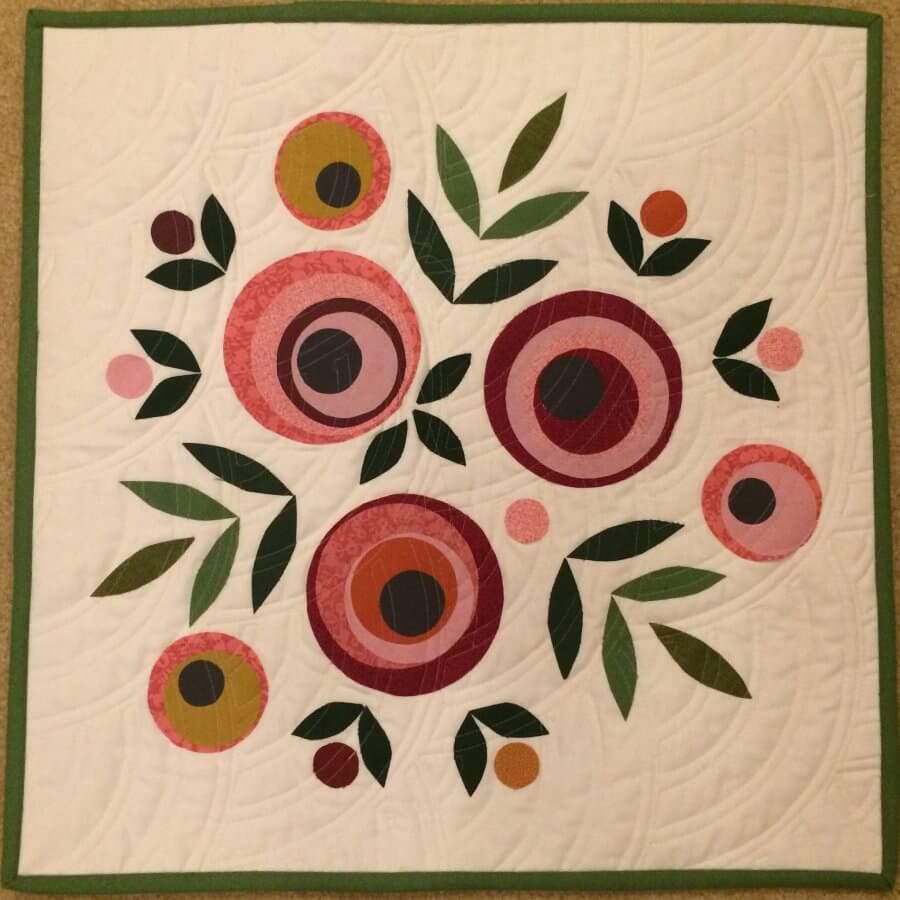 Until next time,