New quilt pattern release: The Barn Quilt Barns Quilt Pattern
Estimated reading time: 5 minutes
Today I'm super excited to tell you about the release of a new pattern – the "Barn Quilt Barns" Quilt Pattern which is now available in my Etsy shop.
Of all the quilts I have made or designed, I think this one has been the most fun EVER to make. Admittedly, I might be biased…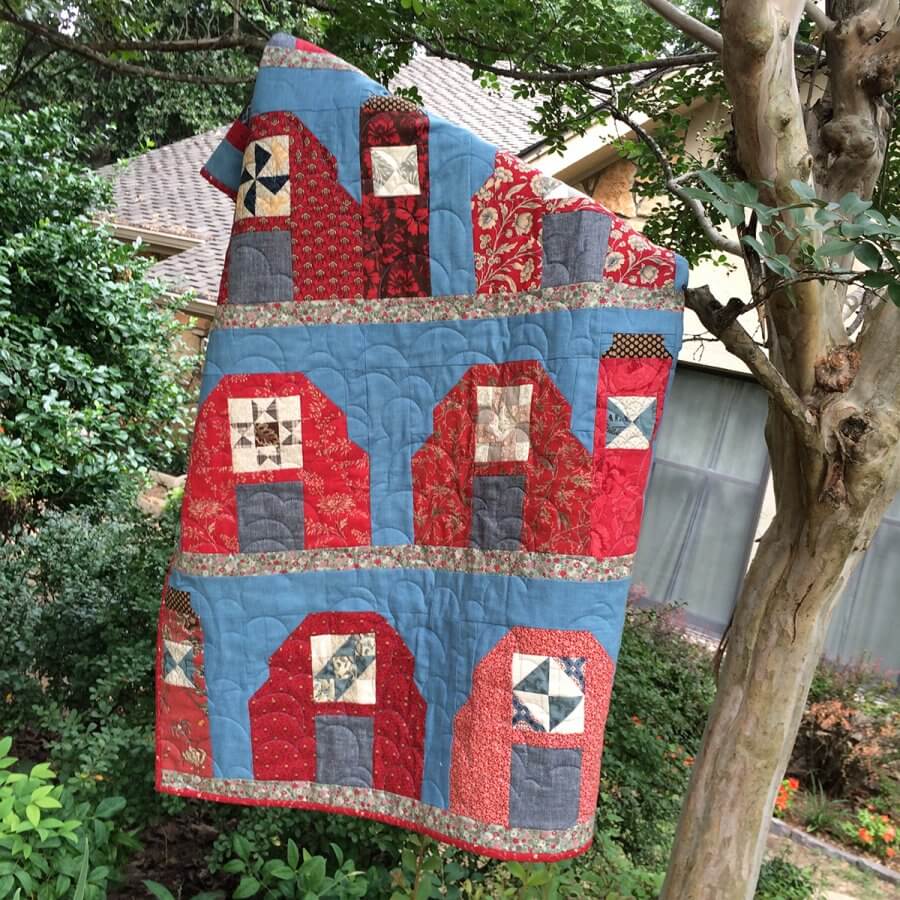 I've always been partial to sampler quilts because having a variety of patchwork blocks keeps me from getting bored. My ADHD brain is sort of prone to this if I have to make the exact same block over and over. (And that also explains why I have multiple projects going all at once!)
The Barn Quilt Barns quilt pattern is a special type of sampler quilt. Each patchwork block gets hung on it's own barn.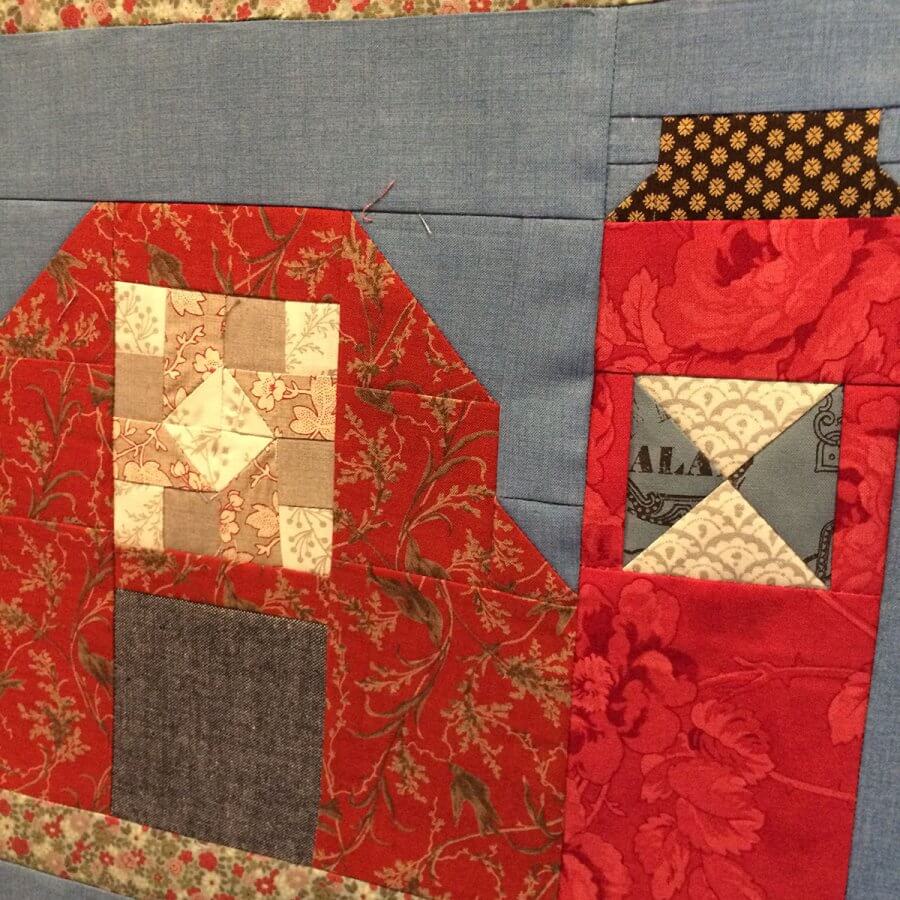 How the Barn Quilt Barns Quilt Pattern came to be
True story: a few months back my husband discovered barn quilts. You're probably wondering how a man could live with a quilter and not know about barn quilts…
I'm not really sure how this happens, either. Especially when a Barn Quilt hangs in our mudroom!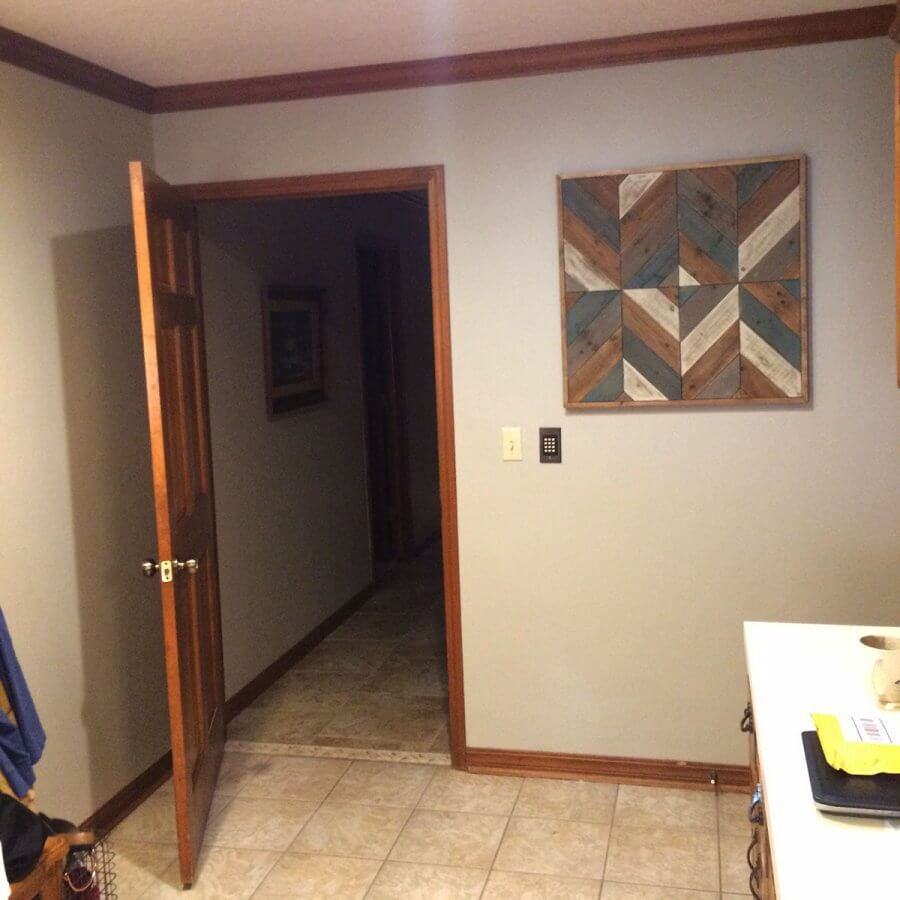 He told me he wanted to make one, and so I started thinking about what block design we could use, which got me thinking, "I think I'd like to make a quilt with barn quilts!"
So, if you like this idea, you can thank my hubby!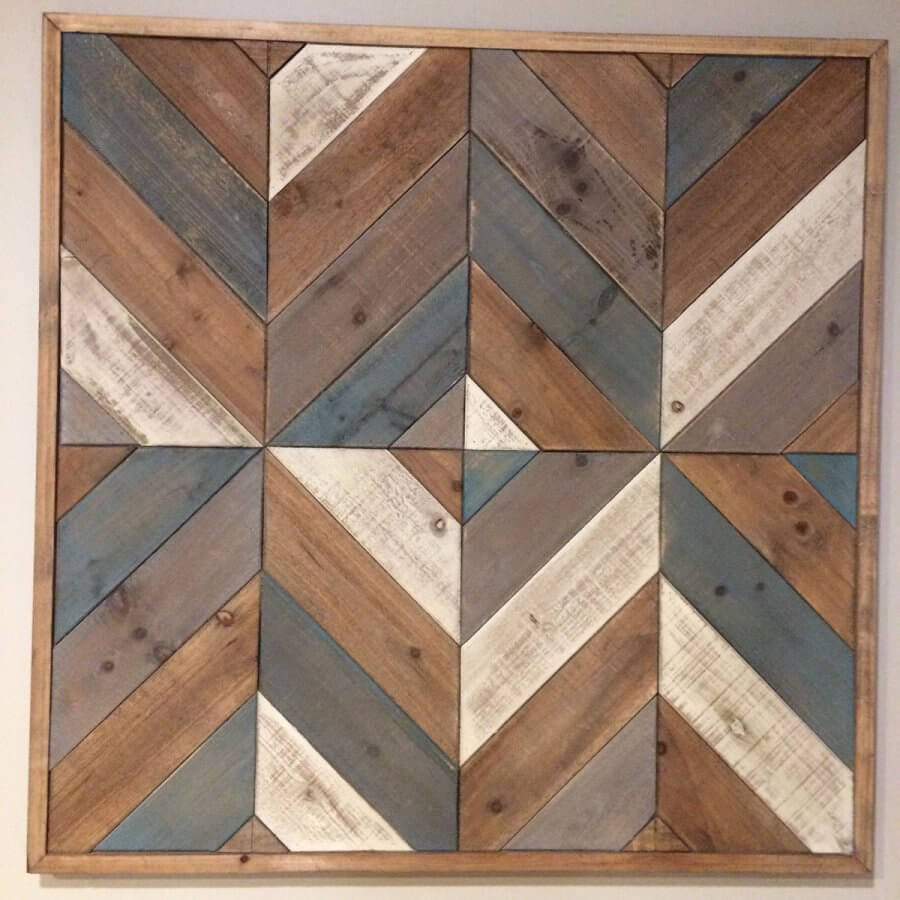 The Barn Quilt Barns Quilt Pattern promises not to bore you
I can assure you that this quilt is not boring to make. And I feel like this pattern strikes a nice balance — easy to make but still offers enough of a challenge to help strengthen your patchwork skills (and keep you from getting bored, LOL!) without getting you too stressed or overwhelmed.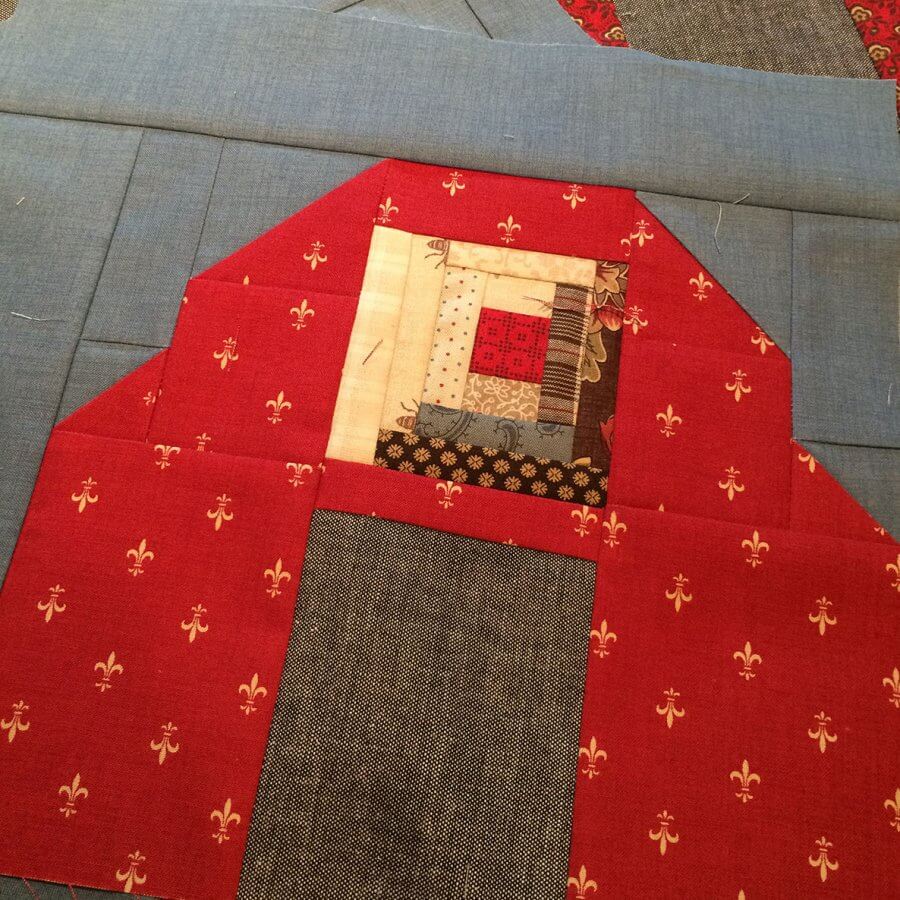 Here's why I say that: the barns, silos and patchwork blocks used are all simple to make. The challenge is making those "barn quilts." You may not realize it, but the smaller the patchwork, the more accurate you have to be with your cutting and your sewing. This is because there is less room for the fabric to stretch so you can fudge an error. So this is the perfect type of pattern to help you perfect your accuracy and patchwork skills.
The Barn Quilt Barns Quilt Pattern has multiple sizes and layout options
Depending on how much you want to challenge yourself, the pattern has cutting instructions to either make the barn quilts in 3″ finished blocks or 6″ finished blocks. If you choose to make the smaller barn quilts, each barn block will measure 11″. The larger barn blocks are 22″. If you make all twelve blocks, the smaller version makes a nice wall hanging size, finishing out at 36.5″ x 44.5″. The larger version finishes out at 72.5″ x 88.5″ — just right for a twin bed or a lap.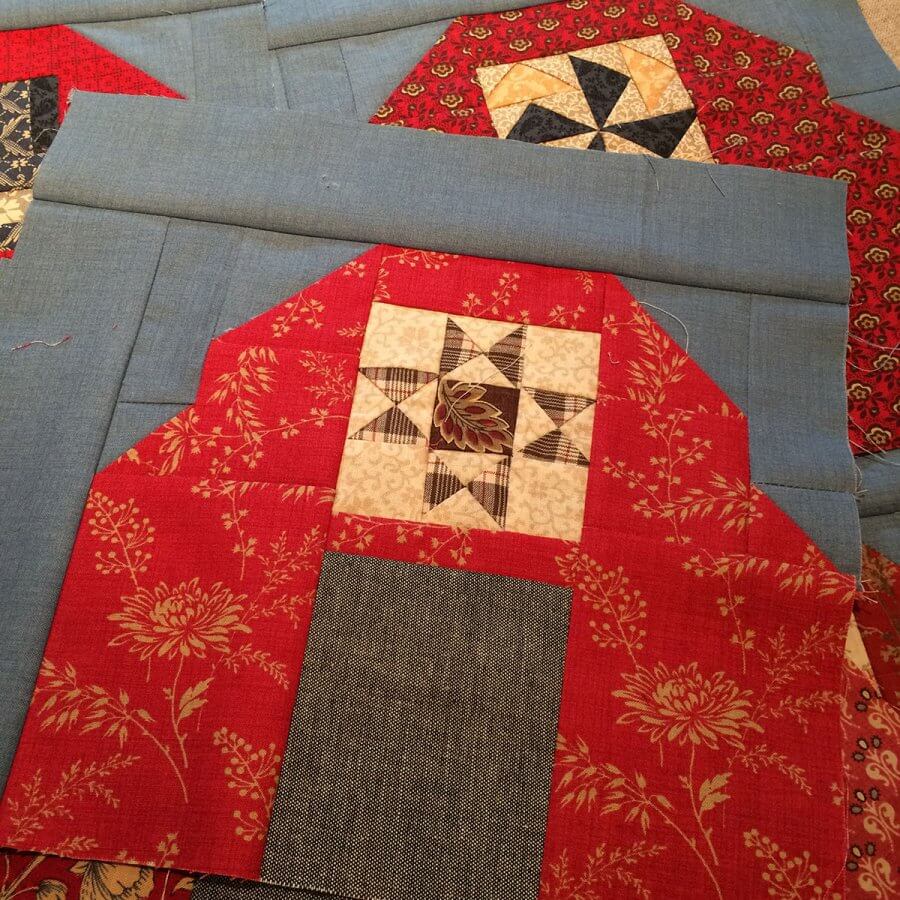 The pattern is now available via PDF download in my Etsy Shop, and offers 18 full-color pages with detailed instructions and illustrations for making each block.
How about making Barn Quilt Barns your next BOM or Quilt along?
2020 is right around the corner, so if you're looking for a fun quilt along for next year I'd love for us to work on this together! Later this year, I'll release more information, so if you're interested, make sure you are signed up for my email newsletter so you can get all the details.
I'm off to try to catch up on some of my (many) other projects!