The 9-patch Snowball Quilt: A Classic for Beginners
Estimated reading time: 4 minutes
New quilters often ask me what is a good quilt pattern to use for a first quilt. I always tell them "Make a 9-patch Snowball." There are so many great patterns out there for a first quilt, and you can definitely learn something from any of them. But if you want to make a quilt that will have that "classic" feel to it, and not come off looking like a beginner quilt, the 9-patch Snowball is the perfect choice.
A great beginner option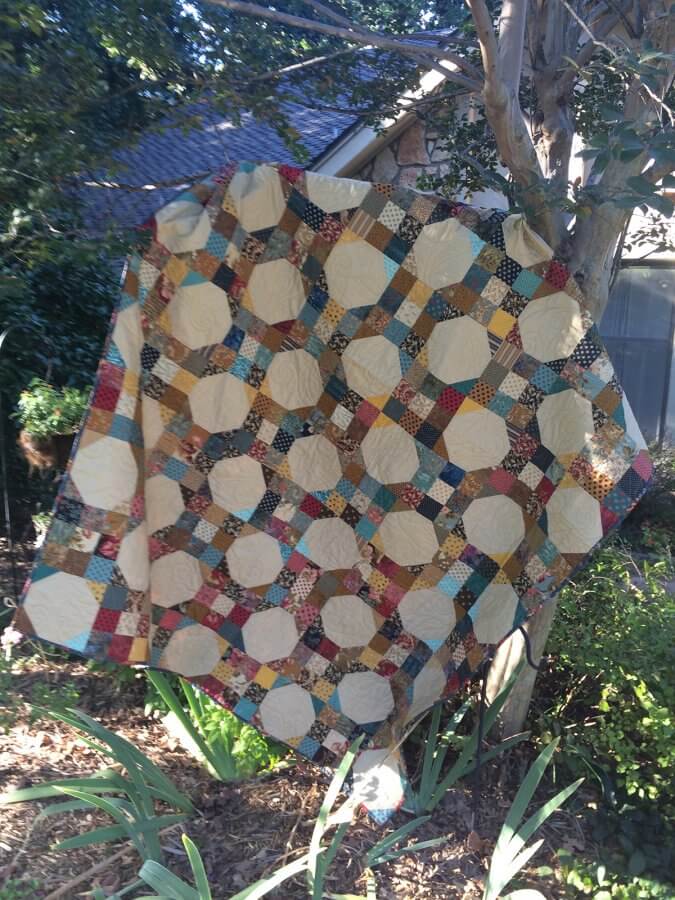 I learned this from my friend Emma (who I talk about in great detail in this post.) This pattern is just a skillful combination of two simple quilt blocks: The 9-patch quilt block and the Snowball Quilt Block. Emma often taught small groups of women at our church how to quilt, and this was the quilt she taught them. She told me once that she could have easily shown them how to just make 9-patches, but adding the snowball block was an easy add for a beginner skill level. A finished 9-patch Snowball gave her beginners a feeling of great accomplishment.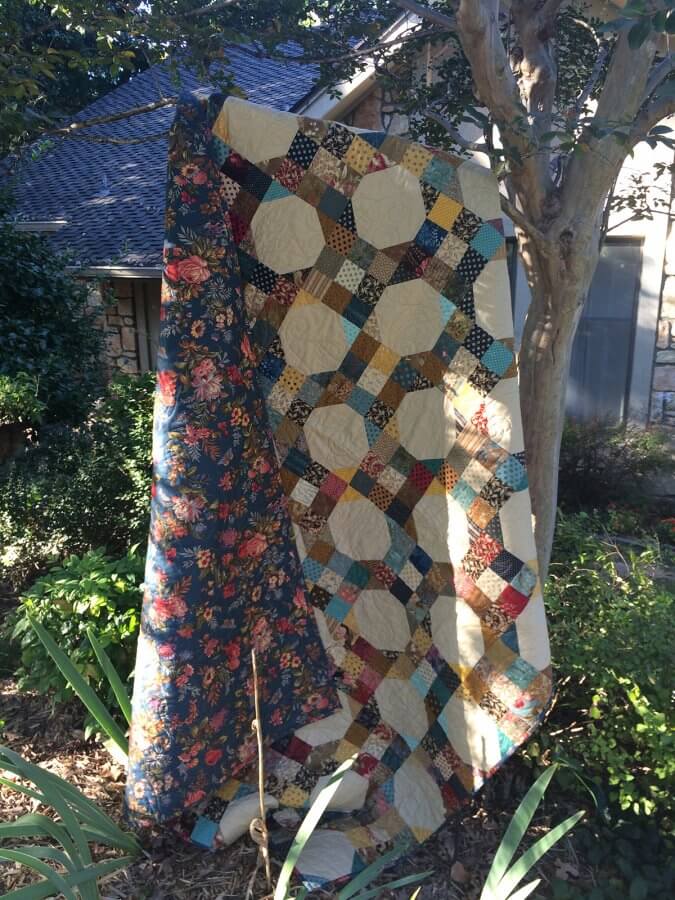 During 2020 quarantine, I spent a lot of time thinking of ways to help novice quilters and decided she was right. I experimented with ways to write up a 9-patch Snowball quilt pattern that would work for a beginner, whether they had a wide range of fabrics to use or not. Ultimately, I designed this pattern with several options, allowing the quilter to challenge themself with smaller blocks if they wish, or make a baby quilt version if they want a "quick win."
The 9-patch Snowball works well with a limited color palette or you can make it scrappy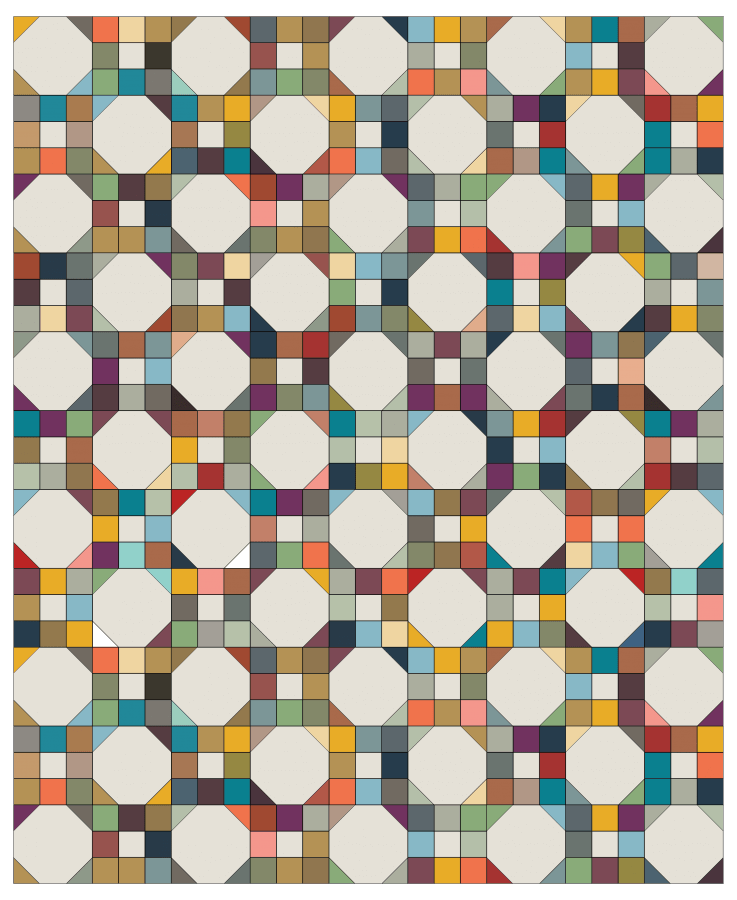 Personally, I will always gravitate to a "scrappy" version of any quilt pattern, but you can make the 9-patch Snowball work with just 4-5 fabrics, too.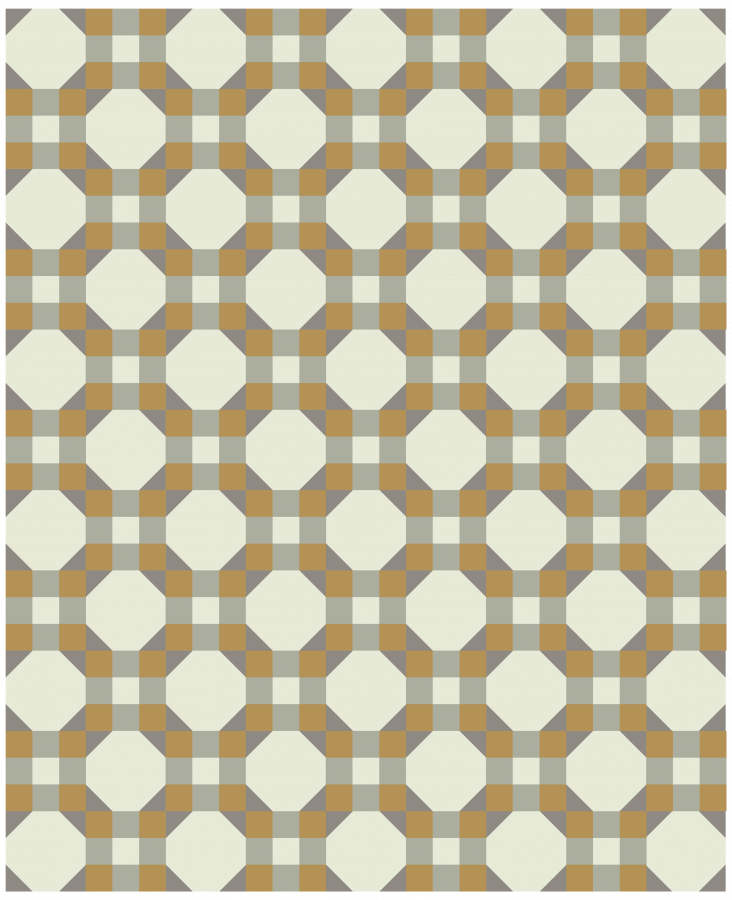 This is a good thing since most beginning quilters don't have a large stash of fabrics to pull from. When Emma taught this class, she would have students divide their fabrics and then swap with each other so that they ended up with more variety. With this pattern, you can easily incorporate a layer cake or fat quarter bundle if you want a scrappier look.
The 9-Patch Snowball Quilt Pattern is now available for purchase in my Etsy shop:
If you're a beginning quilter, stay tuned for more "classic beginner" quilt patterns coming in the near future, but for now, I have two great options available for you in my shop.