Snowball Quilt Block Unit
Snowball Quilt Block Unit
Traditionally, the snowball block was constructed as a 9 patch, with HST units in the four corners of the block. Most modern quilters use a much easier technique to construct this block, which is outlined below. This method, called the "Quick Corner Method," is preferred unless you intend to showcase a fabric in the center of the block. In that case, you might want to refer to the 9 patch method.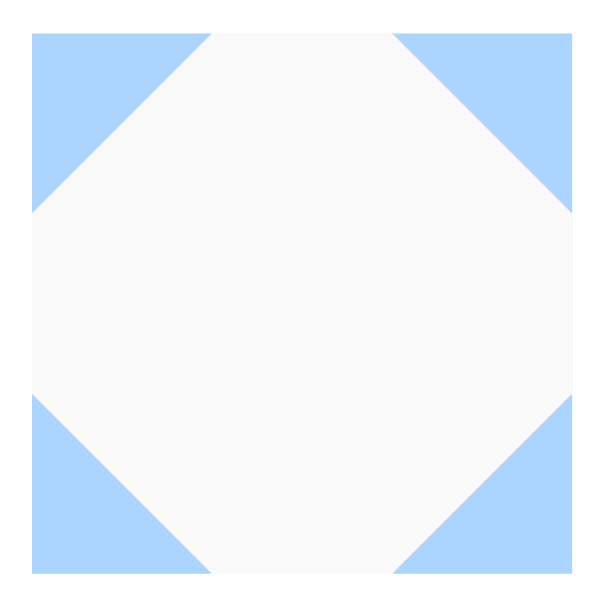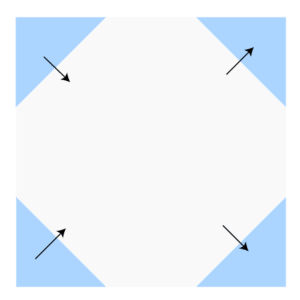 Rotary Cutting Instructions
How to make a Snowball Unit using the Quick Corner Method:
Determine the finished size of your unit. Use the chart below to find cutting measurements for the individual pieces.
On the wrong side of each small square, draw a line on the diagonal with a marking pencil. (Or, you could just press them in half on the diagonal to mark the line.)
Position the small squares on the corners of the large squares as illustrated below.
Sew a threads width to the OUTSIDE of the marked line on each small square. Trim 1/4" seam allowance to the outside of the sewn line.
Gently press triangles open.
Rotary Cutting Chart
for Quick Corner Snowball Units
(Makes 1)
Finished Size of Square Snowball Unit
Large Square Base
Cut 1 Square
the size indicated below

Corner Triangle Units
Cut 4 Squares
the size indicated below


2"
2.5"
1 1/4"
3"
3.5"
1.5"
4"
4.5"
1 7/8"
5"
5.5"
2 1/4"
6"
6.5"
2.5"
7"
7.5"
2 7/8"
8"
8.5"
3 1/4"
9"
9.5"
3.5"
10"
10.5"
3 7/8"
11"
11.5"
4 1/4"
12"
12.5"
4.5"