Darting Bird Quilt Block
Darting Bird Quilt Block
Skill level: Confident Beginner
The Darting Bird Quilt Block is a 9-patch block made up of squares and half square triangles.  The overall design is asymetrical, and if you look at it going one way you see the bird, but if you look at it the other way, it looks more like a flower or a crown.  Either way,  it has a lovely effect when grouped together or when paired with other blocks.
Grouping Example
Below is an illustration of four darting bird quilt blocks, with each block rotated 90 degrees.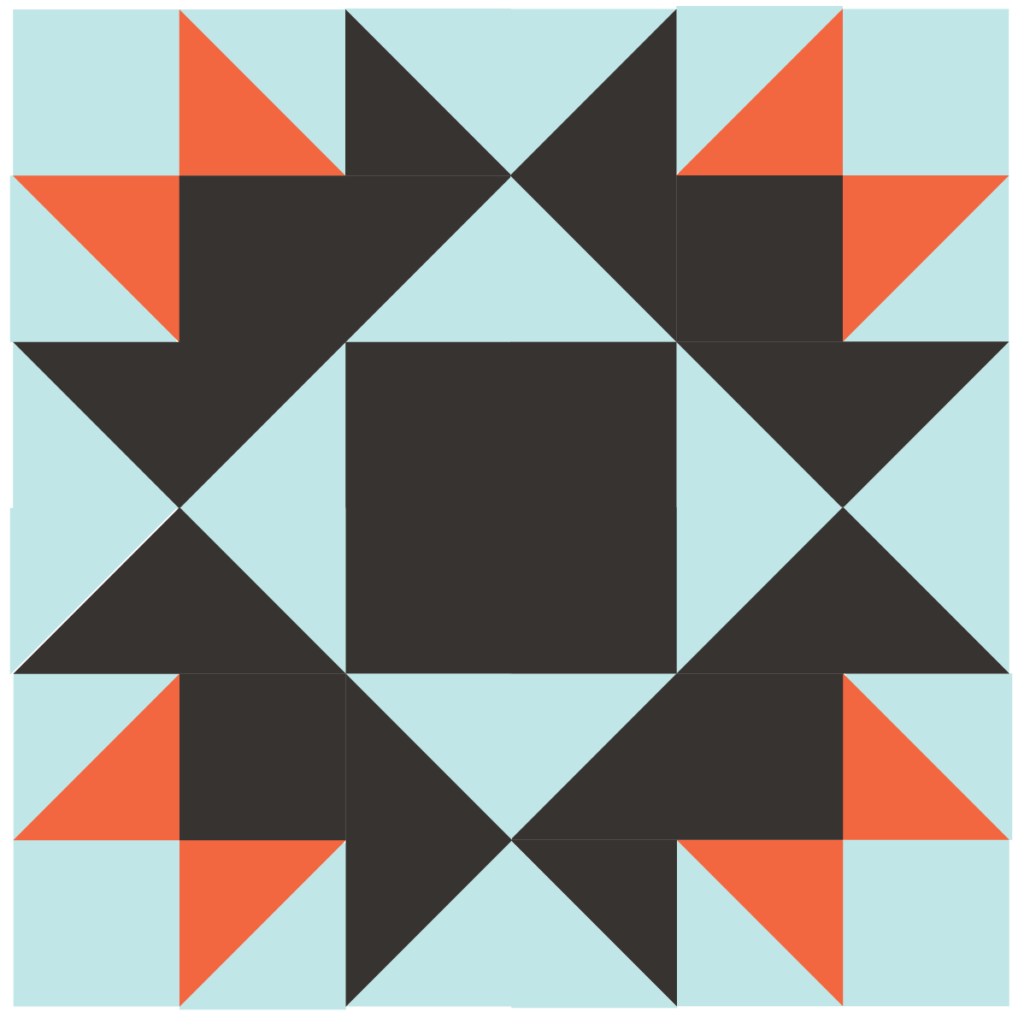 Grouping of four Darting Birds Quilt Blocks
Below are some other examples of how the darting birds quilt block looks when set in a quilt design: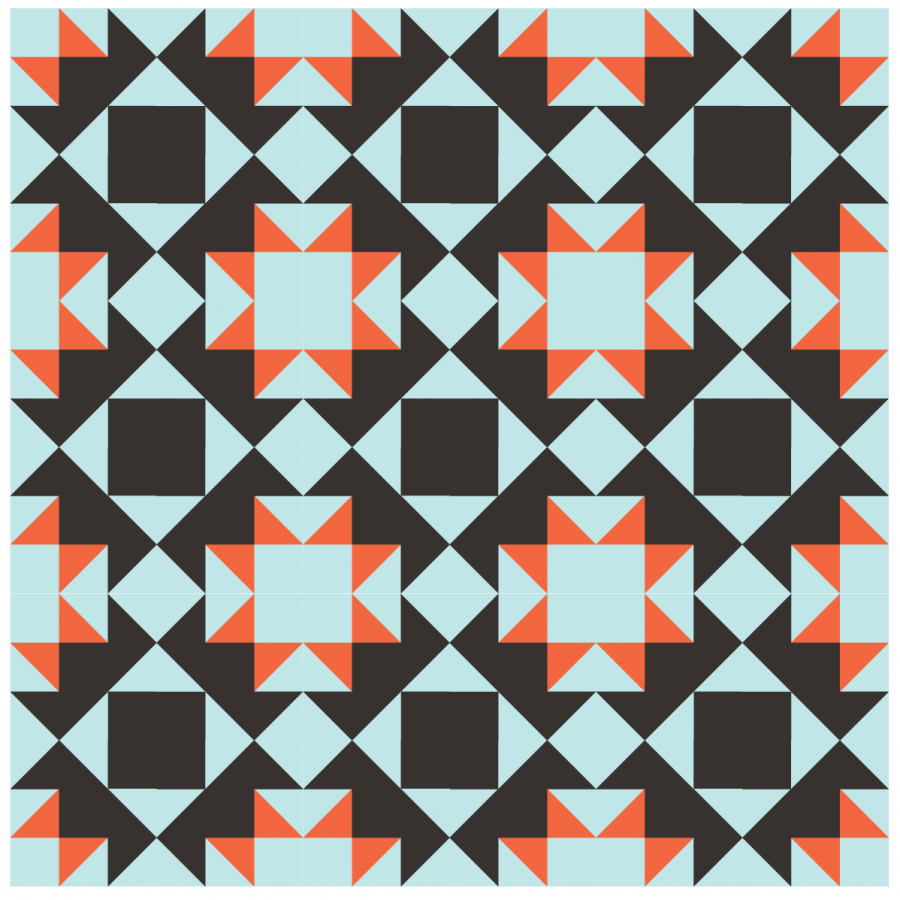 Grouping of 36 Darting Bird Quilt Blocks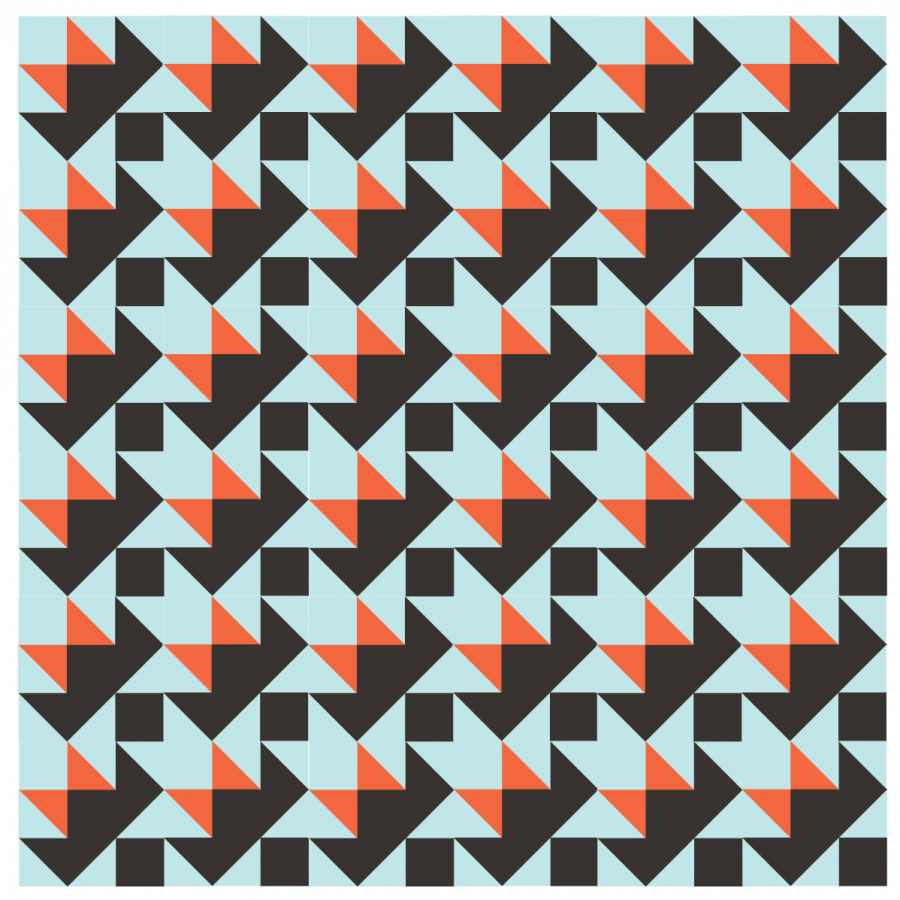 Darting Bird Quilt Blocks arranged in Straight sets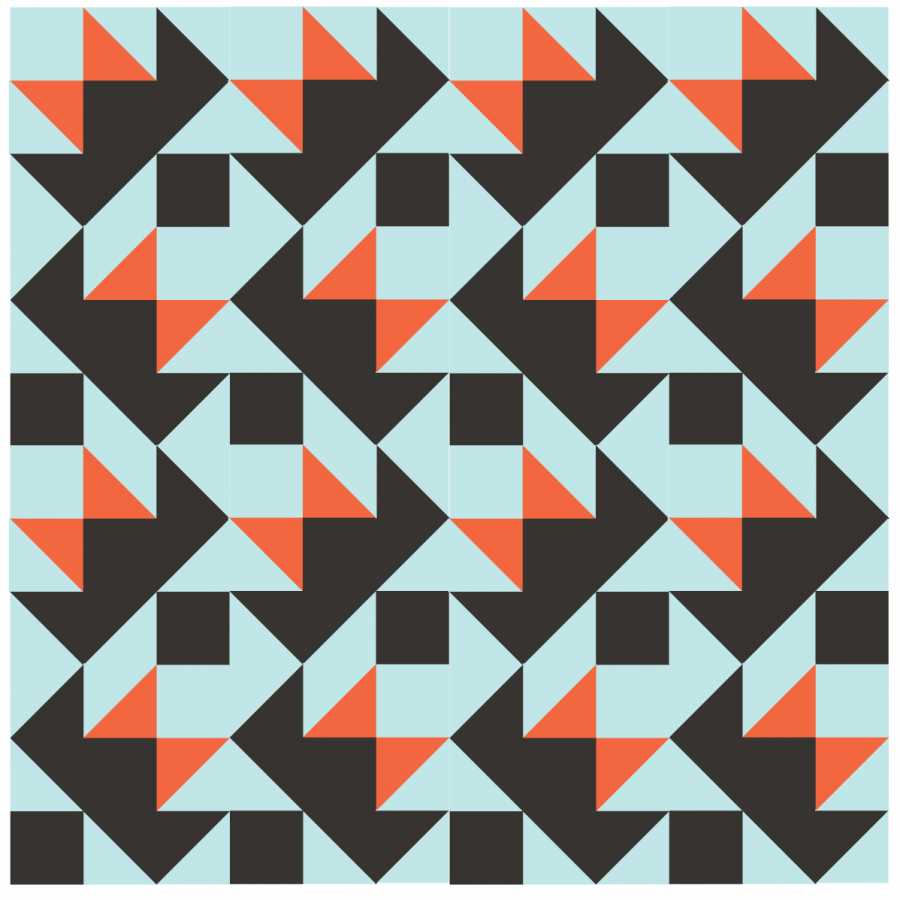 Darting Bird Quilt Blocks arranged with each row going in alternate directions
Block Construction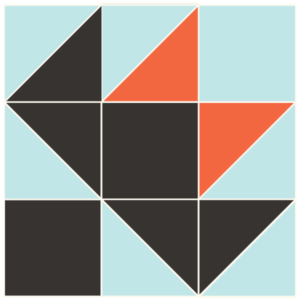 Expanded version of Darting Bird Quilt Block
Coloring Sheets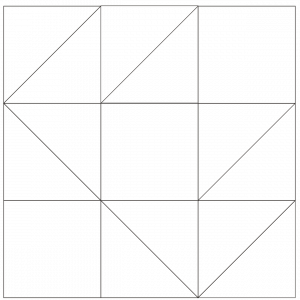 Click image to download coloring sheets
Pattern | Cutting charts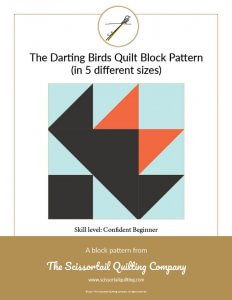 Click to download the Darting Birds Quilt Block Pattern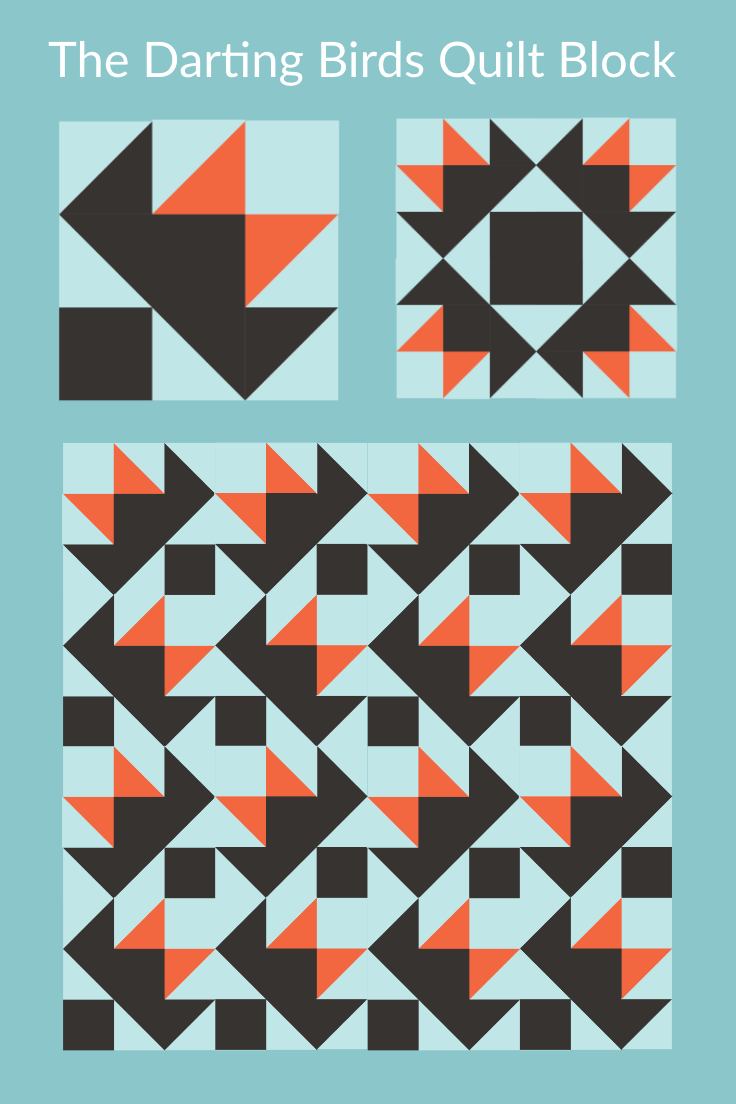 The Darting Birds Quilt Block – a very versatile block.