X Plus Quilt Block
X Plus Quilt Block
The X Plus Quilt Block is a 5-patch block with a central 'plus sign' design. When blocks are arranged in straight sets, the corner units make an "X."  The block became fashionable among quilters around 2010 after a Japanese Quilter entered an award-winning quilt in the Tokyo Quilt Festival that featured the block.
The original block design is attributed to Nancy Cabot (1938) under the name Spool Block, but it is also sometimes referred to as the Japanese X Block.
The block lends itself well to scrappy designs, as shown in the featured image above, but is sometimes made restricting the X in each block to one color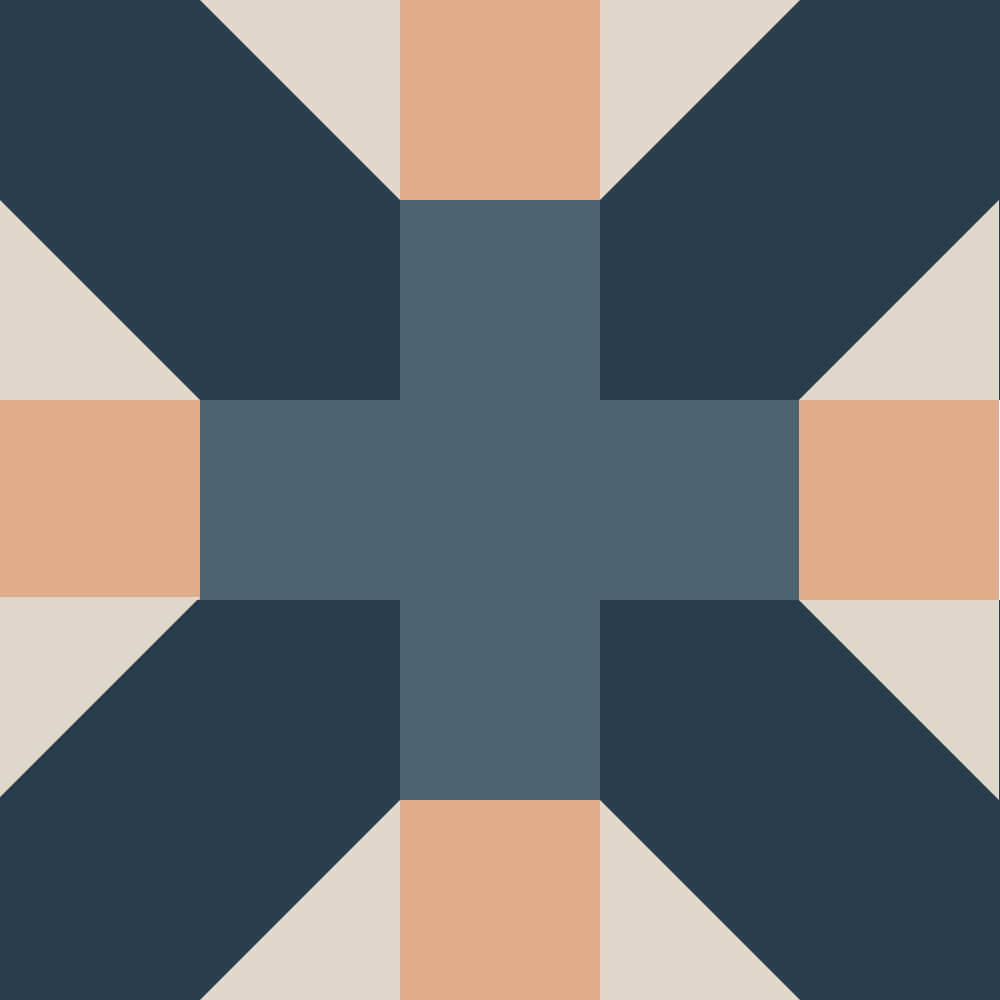 Below is a photo of a sample block: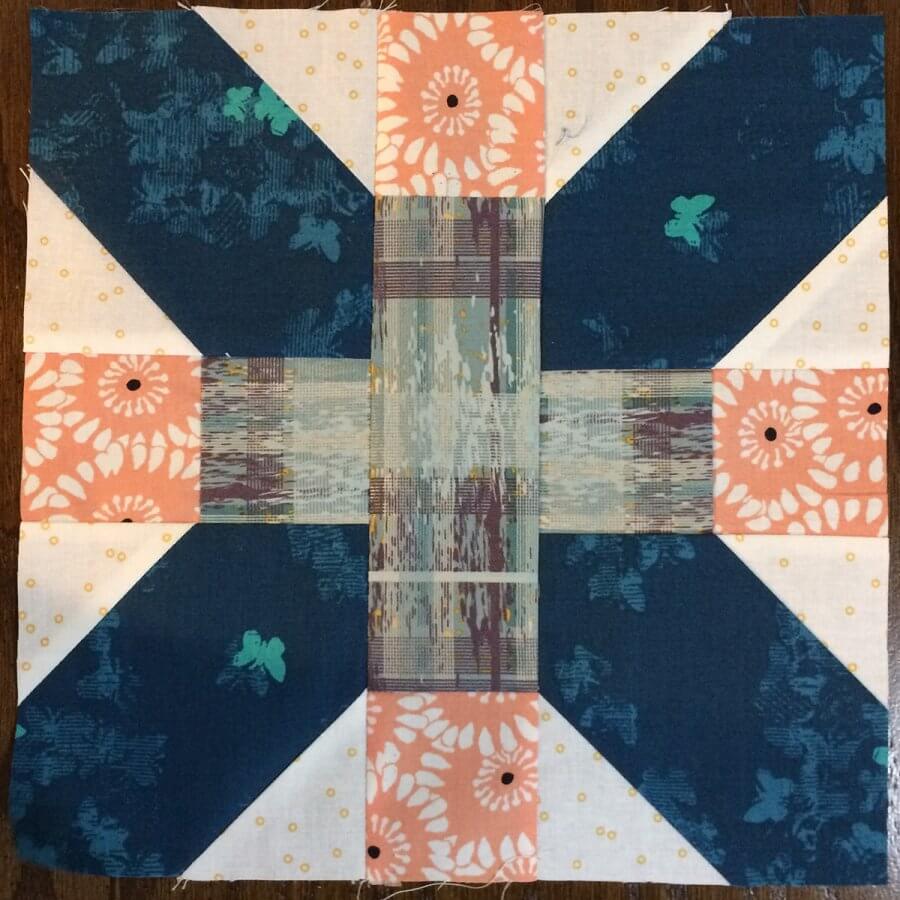 Grouping Example
And here is what a grouping looks like: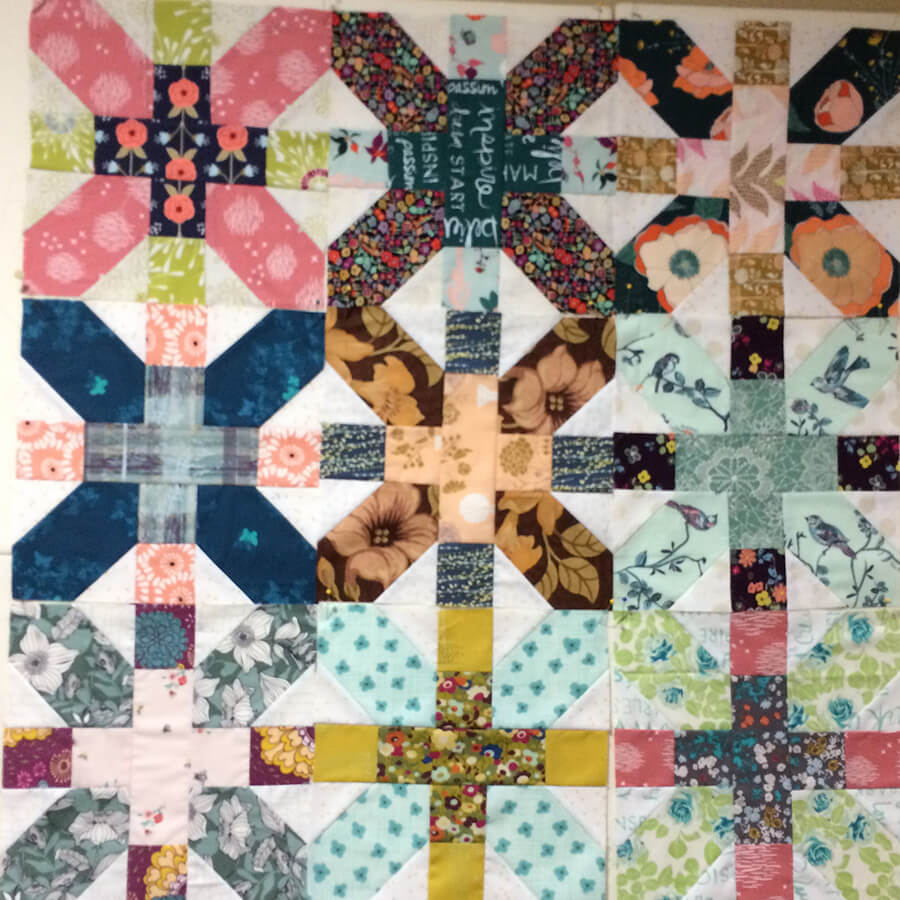 Pattern | Cutting charts
Click the pattern cover below to download the pattern for a 10″ version of the X Plus Quilt Block.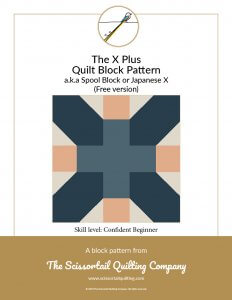 Coloring Sheets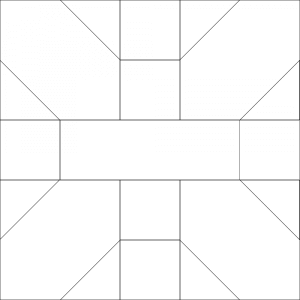 Click to download coloring sheets