Idaho Quilt Block
Idaho Quilt Block
Skill Level: Advanced
The Idaho Quilt Block is similar to the Orange Peel Quilt block, however the Idaho block is made much more complex by the addition of squares in each corner. The curved "peels" can be made with curved piecing or applique, but the squares in each corner will require Y-seams.
Grouping Example
Block Construction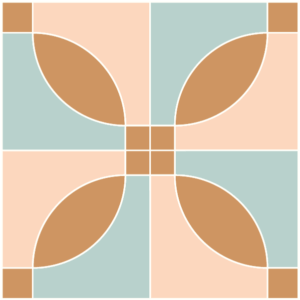 Idaho block Expanded
Coloring Sheets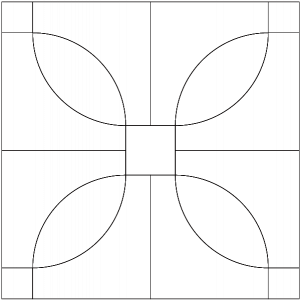 Click to download coloring shees.