The Antique Tile Quilt Block is attributed to Nancy Cabot. It's a 9-patch block constructed of squares and rectangles. (see exploded image below.)
Like most blocks, it can take on an entirely different look with an alternate coloring.
One interesting design point to note about this block is that it lends itself very well to experimenting with shading, such as what is used in the popular transparency quilts.
When grouped together in straight sets, the blocks make the pattern shown below: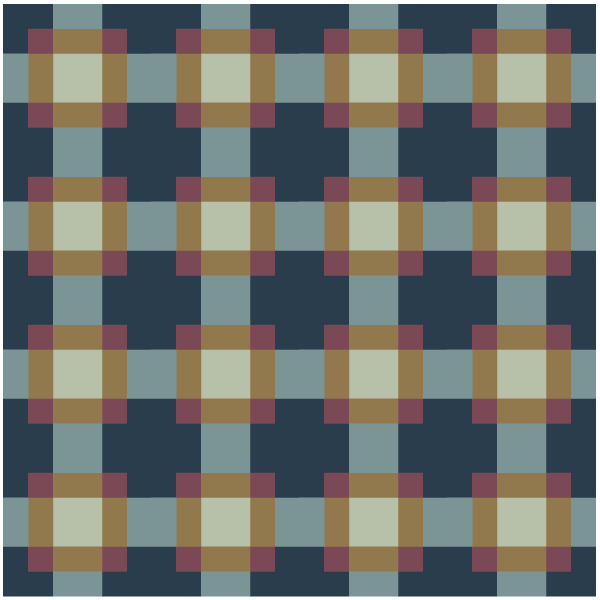 Interesting in making this block? Play with your own coloring by downloading the coloring sheets below.
Skill level: confident beginner