Cats Cradle Quilt Block
Cats Cradle Quilt Block
Skill level: Confident Beginner
The Cat's Cradle Quilt Block is a great block for a confident beginner to make in order to improve patchwork skills. In this 9-patch design, half square triangles are made with pieced triangle units containing smaller light and dark triangles. The smaller triangle units will give you a nice challenge for your accuracy but is very doable with careful attention to cutting and quarter-inch seams.
While the example block is shown with only two colors, this is also a great block to make with scraps or to play around with variations in coloring.
As you can see from the grouping of Cat's Cradle blocks below, the overall design has a Native American feel.
Grouping Example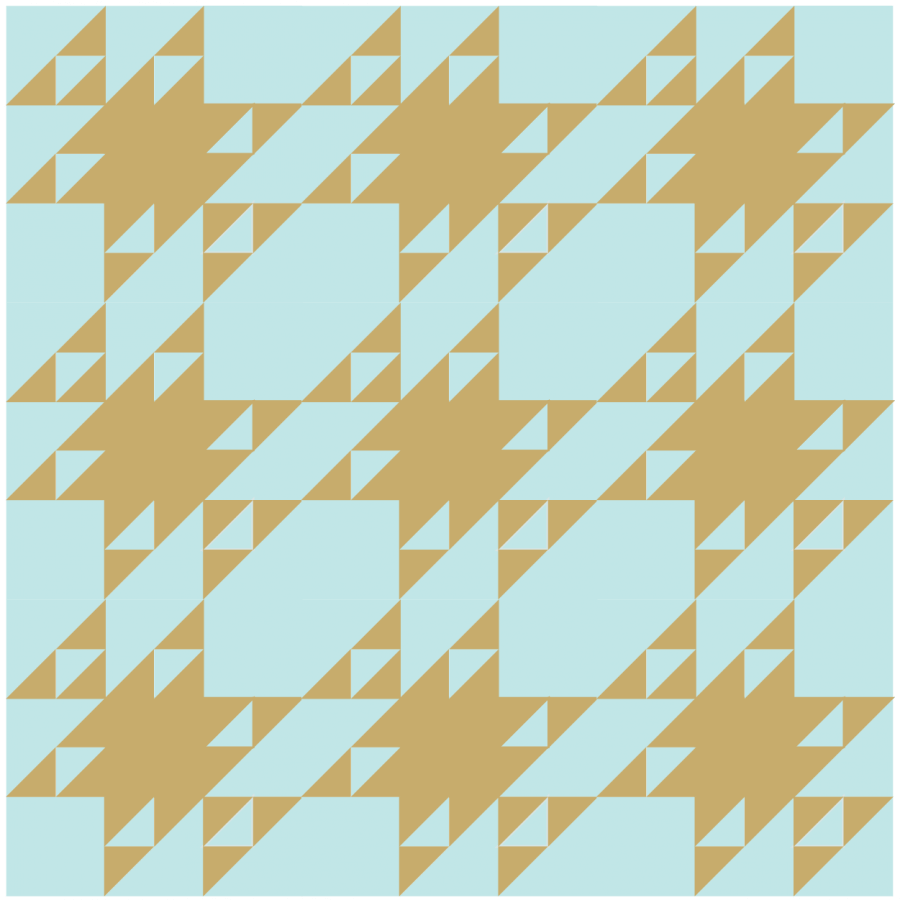 Grouping of Cat's Cradle Quilt blocks
Block Construction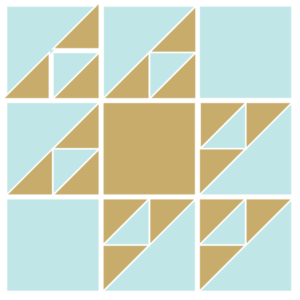 Exploded version of the Cat's Cradle Quilt Block
Coloring Sheets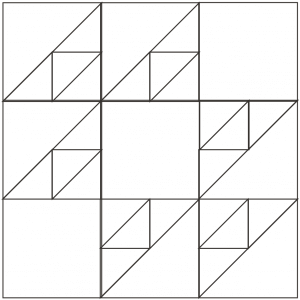 Click image to download coloring sheets