Wedding Rings Quilt Block
Wedding Rings Quilt Block
Skill level: Confident Beginner
The Wedding Rings Quilt Block is one of several quilt block designs that makes reference to the state of holy matrimony. This particular design is a little less well known than the more recognizable Double Wedding Ring Quilt Block, but is a better choice for a new quilter, as it is made up primarily of squares and half-square triangles (and doesn't have any curved seams!) In Jinny Beyer's Quilter's Album of Patchwork Patterns, she references at least eight blocks that use "Wedding" in the name.  A few of these blocks are:
Double Wedding Ring
New Wedding Ring
Wedding Bouquet
Wedding Knot
Wedding Ring
Wedding Ring Bouquet
Wedding Ring Chain and
Wedding Ring Tile
Note: Many of the "Wedding Ring" designs referenced are similar to the popular Double Wedding Ring, varying only in size and coloring. The Wedding Rings Quilt Block displayed on this page is often referred to as the Wedding Knot Quilt Block, and sometimes known as the Old English Wedding Ring. The Wedding Rings Quilt Block is easily confused with the Single Wedding Ring, which you can view by clicking here. The construction of the two blocks is identical, but the difference is in the coloring.
Grouping Example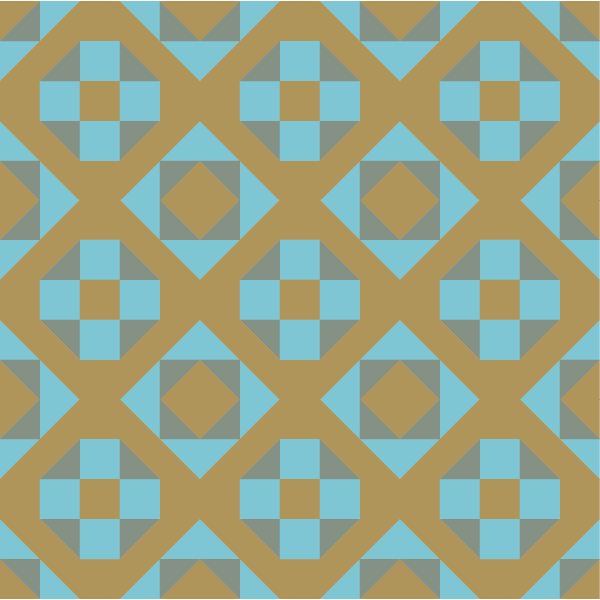 Block Construction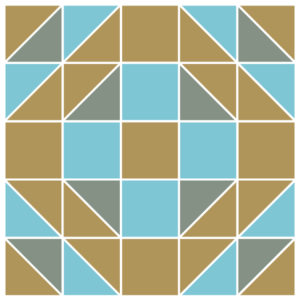 Exploded view of Wedding Rings Quilt Block
Coloring Sheets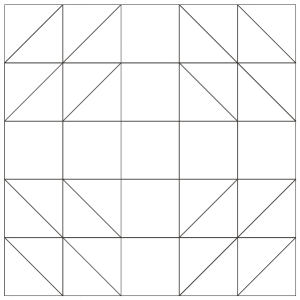 Click to download coloring sheets
Pattern | Cutting charts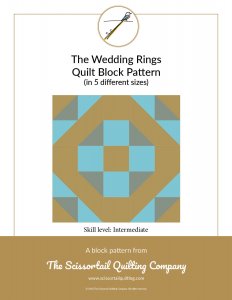 Click image to download pattern for the Wedding Rings Quilt Block