This block, which closely resembles a palm leaf, is named Hosanna, which is a reference back to biblical times. Shortly before Jesus was crucified, he rode into Jerusalem on a donkey. The crowds spread palm leaves out in front of him like a carpet and shouted "Hosanna" (an expression of adoration which literally means, "Lord, save us!")
The story is often re-enacted at Easter (Palm Sunday) as a remembrance.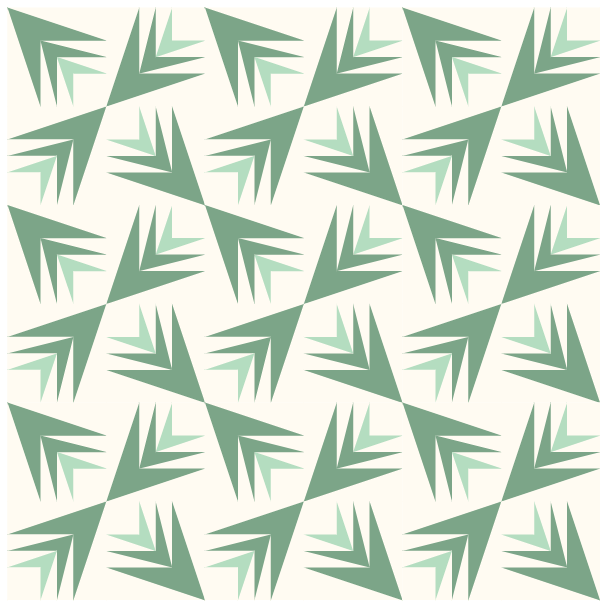 This block turns out best when paper pieced. Click the image below to download the templates.
(You will need to print 8 copies at 100% size)