Double X Quilt Block – Version 2
Double X Quilt Block – Version 2
There are two quilt block designs to my knowledge that go by the name Double X Quilt Block. Click this link to view the other Double X quilt block design.
This version is a four-patch within a four patch, consisting of squares and half-square triangles. It is pretty similar to the Old Maid's Puzzle Quilt Block.
When you group several of these blocks together in straight sets, you get the design shown below.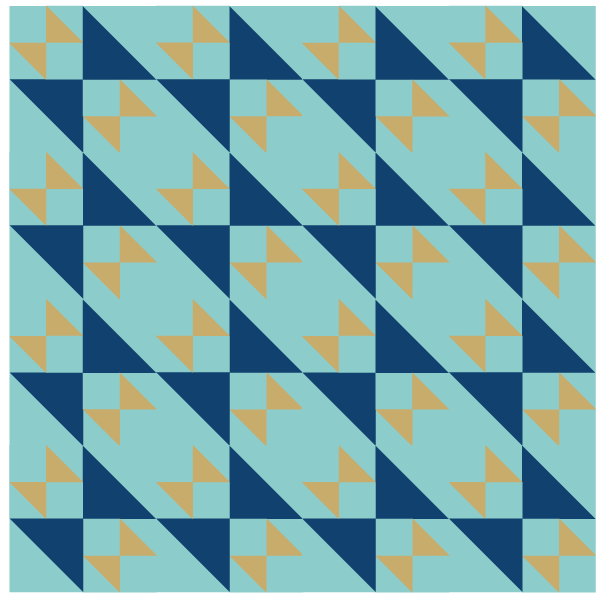 If you group multiple Double X Quilt Blocks together and you alternate every other block, you get an interesting Star within a Star pattern, as shown below.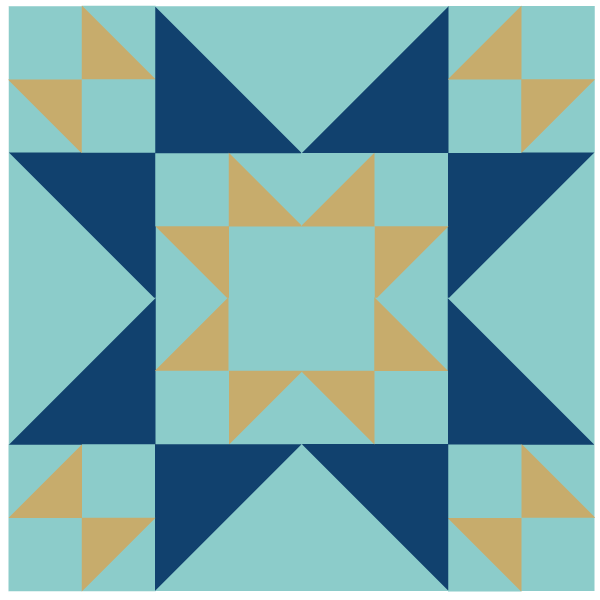 Finally, let me show you an illustration of an On Point Grouping. In this arrangement of Double X Quilt Blocks, the Double X becomes very apparent, although I think it looks more like a double hourglass.