David and Goliath Quilt Block
The David and Goliath Quilt block is another block whose name was taken from a beloved Bible story. In the story, a small boy named David defeats a giant warrior by slinging a rock into the Goliath's forehead. Before the battle, David selected five smooth stones to use in his slingshot, but only needed to use one of them in his dual.
The five stones are represented by the five dark pieces in the center of the block.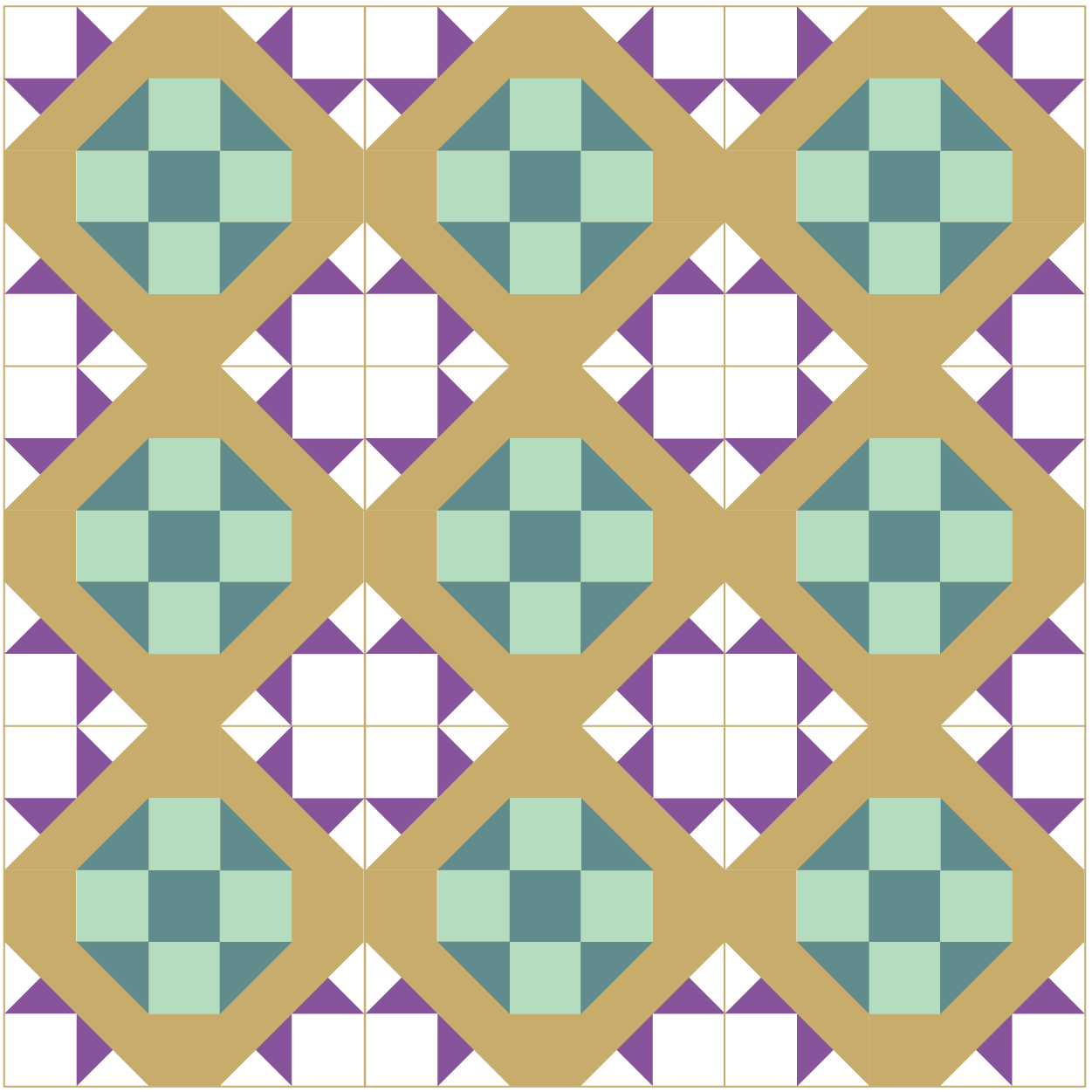 Skill level: intermediate - challenging