Fanny's Favorite Quilt Block
Fanny's Favorite Quilt Block is a sweet little chain type block based on a 4x4 grid. Based on how you choose to color it, you can totally change the look. In the featured image above, I've colored the block with a range of light, medium and dark fabrics, but traditionally the block is made with a background and one color.
So, let's play with the design a bit. Here is what we get when we arrange my coloring above in straight sets. You might notice that the "chain" effect is sort of lost with this coloring, however, a little churn dash appears as a secondary pattern where the blocks intersect.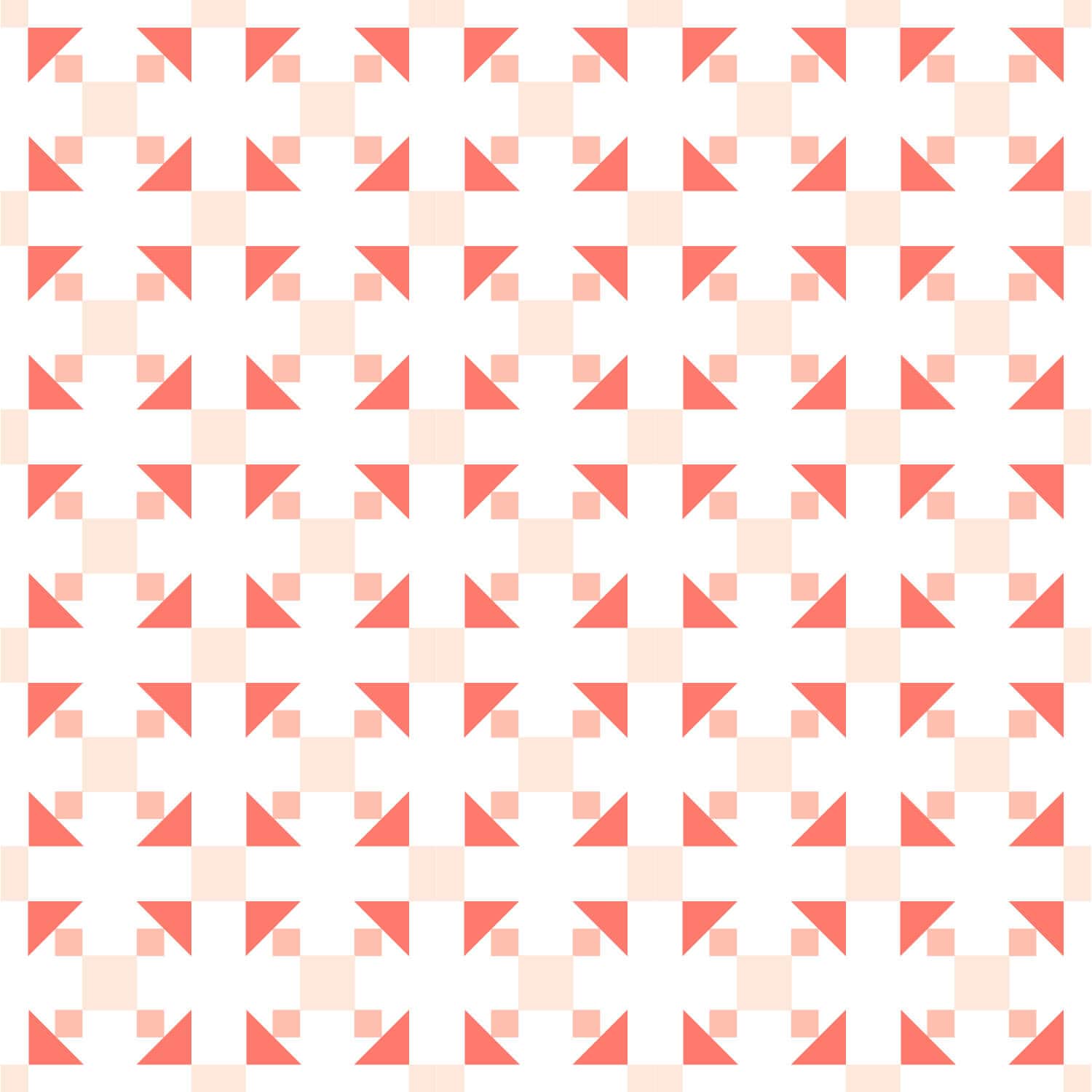 Let's try it with some more traditional colorings: