Bear's Paw Quilt Block
Bear's Paw Quilt Block
The Bear's Paw Quilt block is another one of the most beloved traditional quilt blocks. It's built around a 7x7 grid, using squares, HSTs, and small sashing, and goes together very easily. Most blocks are made at the 14" or 21" size, so it assembles to make a large top rather quickly.
Most people prefer to set the blocks into a top with sashing so that the "bear paw" doesn't disappear into the secondary design. Below you can see examples of Bear Paw Quilt Blocks grouped with and without sashing.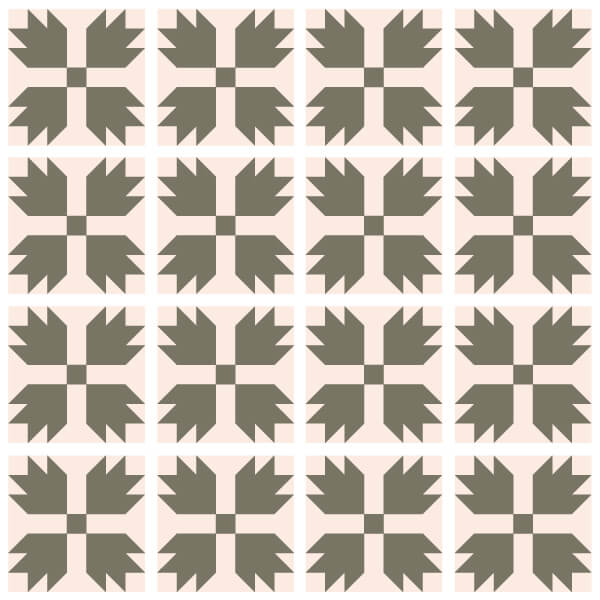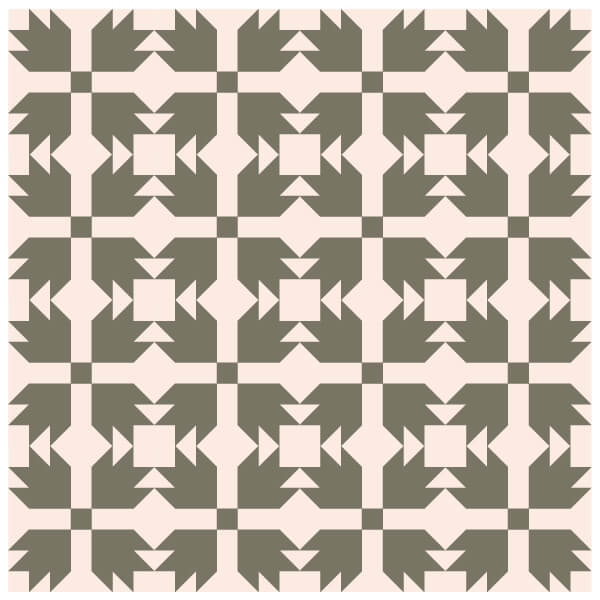 Skill level: Confident Beginner
Click the image above to download a free pattern
for the Bear's Paw Quilt Block
I have created a quilt pattern using an oversized Bear's Paw Quilt Block, which ends up making a 45" baby quilt. The pattern and complete instructions are available for purchase on Etsy by clicking the button below.