Album (5 Patch) Quilt Block
Album (5 Patch) Quilt Block
Skill level: Intermediate
Making friendship and memory quilts is a longstanding quilting tradition. Typically many quilters would all pitch in and make a block which would have a central square. Then, friends would write or embroider their name in the center. Occasionally they would write scriptures or other sentiments. This was often done at weddings or going away parties. The blocks were later gathered and sewn together into a quilt and given to the person(s) of honor. The Album Quilt Block shown above was commonly used for this practice.
Many other blocks are well suited to this. Among them:
Grouping Example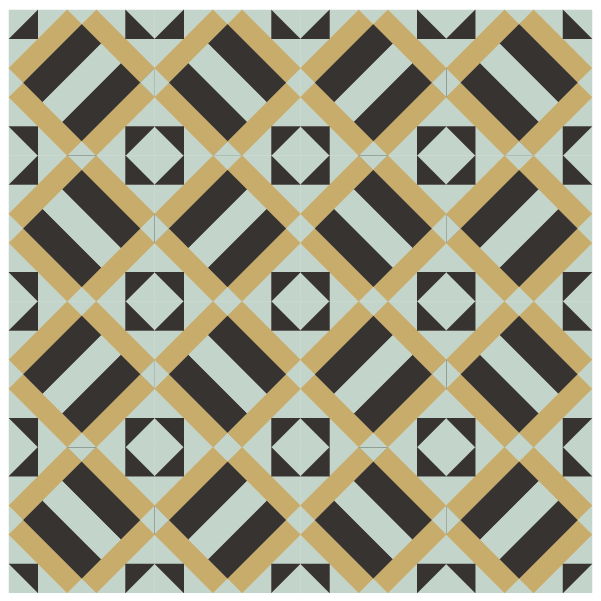 A 4×4 grouping of Album Blocks, arranged with every other block rotated 45 degrees.
Block Construction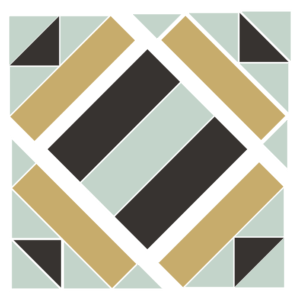 Exploded version of Album Quilt Block
Coloring Sheets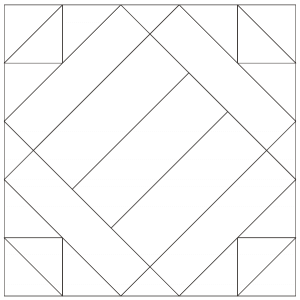 Click to download coloring sheet for Album Quilt Block