Dutchman's Puzzle Quilt Block
Dutchman's Puzzle Quilt Block
Skill level: Intermediate
The Dutchman's Puzzle Quilt Block is made of 8 flying geese units arranged symmetrically around a central point. Traditionally, the "inner" geese are the same color and the "outer" geese are made in another color.  The configuration reveals a pinwheel design.
Oftentimes this block is accidentally called the Flying Dutchman block, but the Flying Dutchman block is an entirely different design. However, both blocks share the same style of rotating symmetry around a central point. 
The design is attributed to Ladies Art Company 1898 (source: Jinny Beyer)
Unless you have a fear of flying geese, this block should be a breeze. For my friends who do suffer from this form of anxiety, let me just say that we have to face our fears.  The more you do them, the better you will get.
It's true that geese can be a bit tricky. But there are some great tools on the market, some tricks that can make them much easier, and several different techniques you can try for making flying geese. With some practice and experimentation, you can find what works best for you.  My favorite method to make flying geese units is the quick corner method (sometimes called the Sew/Cut/Flip or Sew and Flip method), and this is the method I use in the video. There is a mini tutorial for this technique on the Flying Geese Unit page of the Quilt Block Library if you want to check it out.
Love those Pinwheels
One more comment about the block itself: I love the fact that it makes a Pinwheel when put together. As a designer, I'm always on the lookout for elements that create movement.  A pinwheel block is great for that.  Each of the pinwheels "point" your eye in another direction. When used in a quilt design, this can serve to help the overall look have flow and movement.  As you look at other quilt patterns, keep an eye out for that. Notice whether the pinwheel device was used to good effect or not. Did it cause your eye to flow naturally across the design? Or did too much of it make you dizzy? Used correctly it can make a quilt design more lively and exciting.
Block Groupings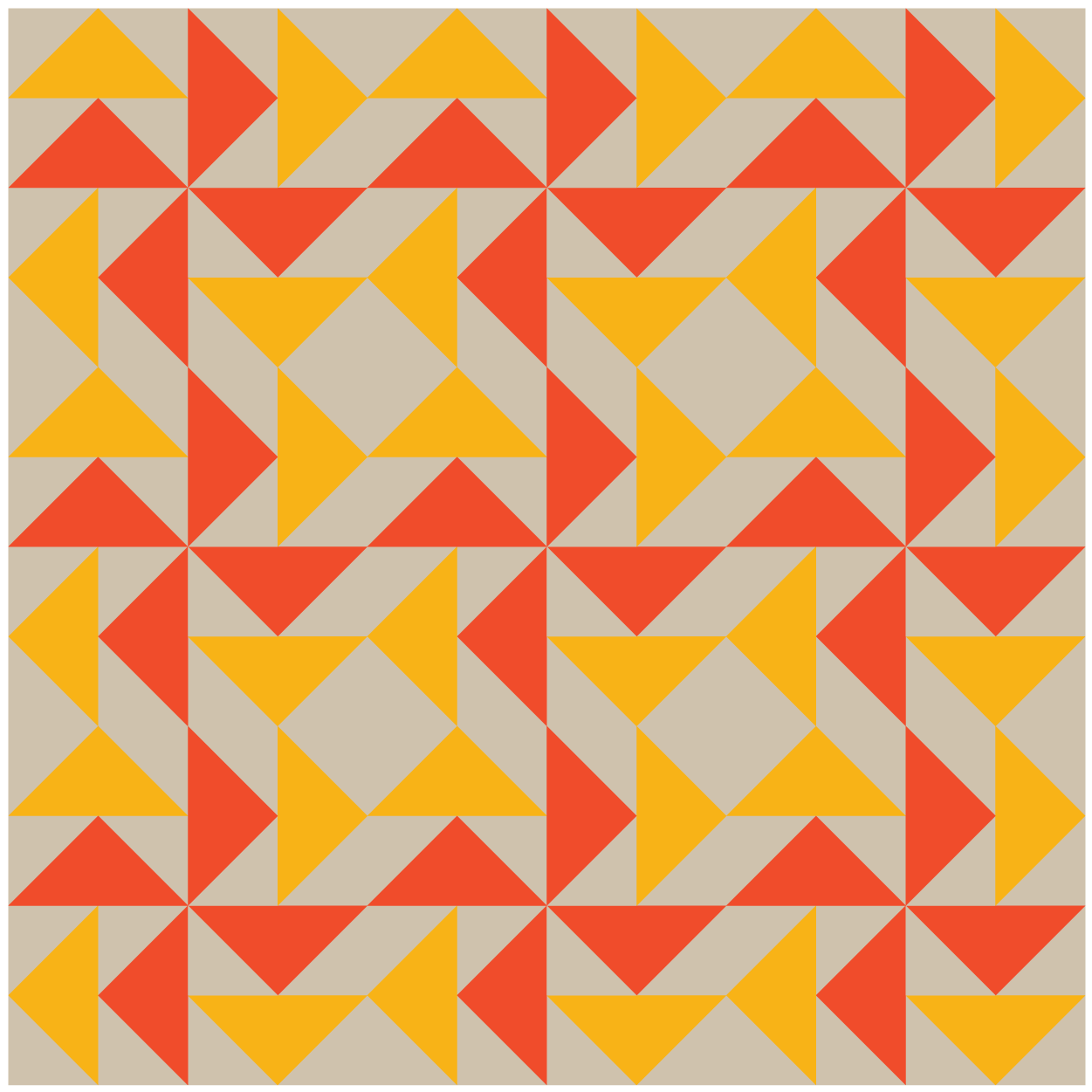 A grouping of Dutchman's Puzzle Quilt Blocks
Block Construction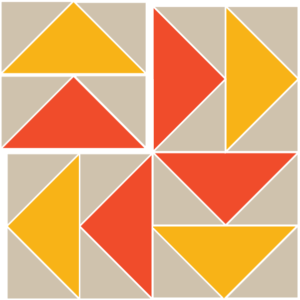 Exploded version of The Dutchman's Puzzle Quilt Block
Coloring Sheets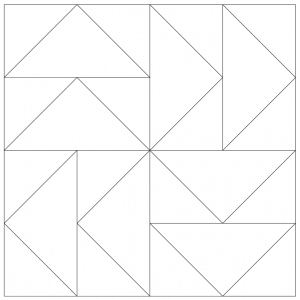 Click image to download coloring sheets for Dutchman's Puzzle Quilt Block
Download Pattern