Contrary Wife Quilt Block
Contrary Wife Quilt Block
This version of the Contrary Wife Quilt Block is a simple nine patch that is perfect for a beginner to try. The fact that two blocks are named after contrary wives makes me wonder if it was a husband who named the blocks. Perhaps its the result of the gossip that most certainly happened at quilting bees and other times women gathered to stitch. You can almost hear the derision in the name "Fancy Contrary Wife Quilt Block!"
The Contrary Wife Quilt Block is actually a recoloring of the Attic Windows Quilt Block.
For such a simple block, it can create some interest when placed together in groupings. This first example alternates every other block.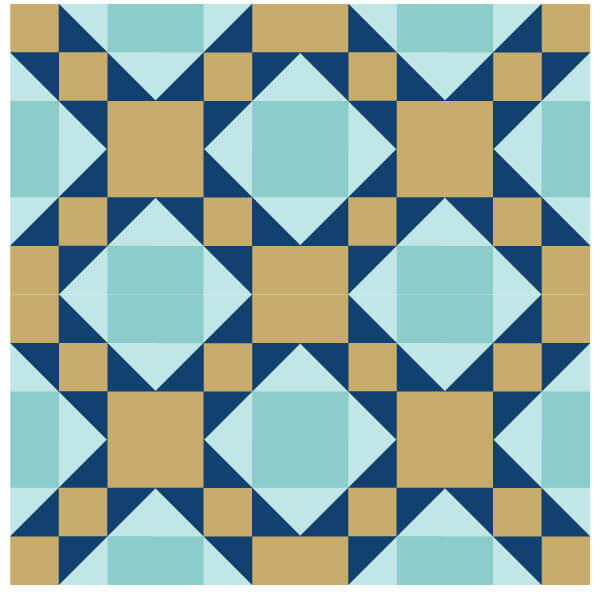 This second grouping alternates every other block, but keeps the rows aligned,