Orange Peel Quilt Block
Orange Peel Quilt Block
The Orange Peel Quilt block (aka The Melon Seed Block, The Pumpkin Seed Block, or The Football Block) is an enduring classic.  Although it is reminiscent of a more traditional, farmhouse feel, it still has the ability to fit seamlessly into modern designs. A similar, yet much more complex block, is the Idaho Quilt Block.
Much of the charm of this block is the secondary circular design that is formed when multiple Orange Peel blocks are joined together. The clever use of color and negative space can serve to emphasize or minimize this, providing opportunities for many design possibilities when using this block
There are several techniques for making this block ranging from curved piecing to several forms of applique. An acrylic template is helpful for cutting the orange peels, no matter which method you prefer.  My favorite orange peel template is  the Creative Grids Round Up Tool, shown below. (Affiliate Link)  I like it best because it can be used for so many other things besides Orange Peels, giving me a much more value for my investment in the tool.
For those interested in learning to make this block, below are links to some helpful tutorials that use several different methods:
Orange Peel tutorial using the Creative Grids Round Up Tool
Orange Peel tutorial using Curved Piecing (Sister's Choice Quilts)
Orange Peel Video using Curved Piecing (Fons & Porter)
Quick Applique Method (Missouri Star Quilt Company Video)
Grouping Example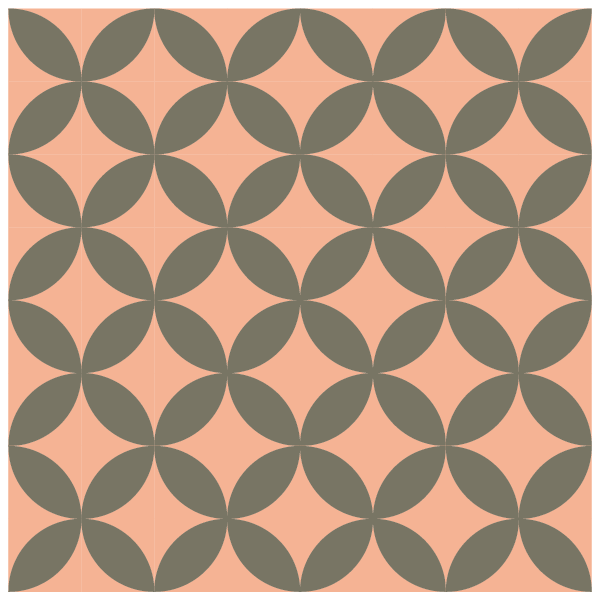 Block Construction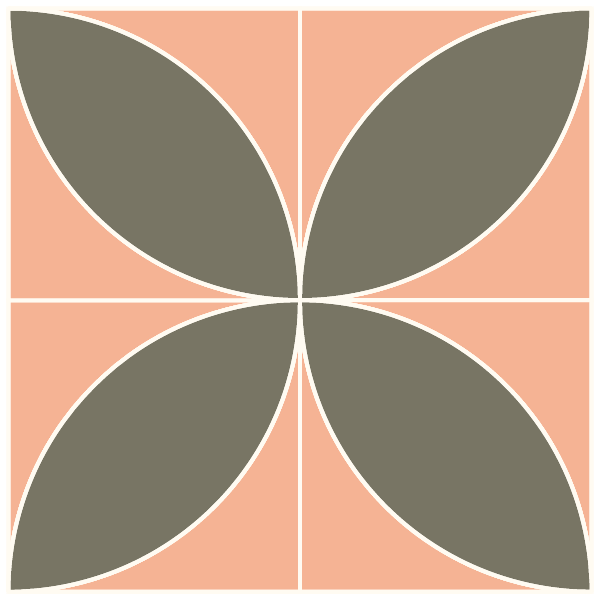 Click to download pattern
Coloring Sheets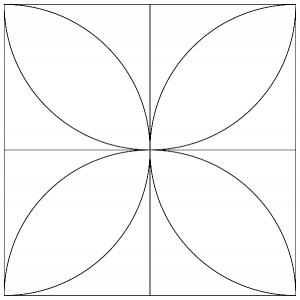 Click to download coloring sheets