Pineapple Star Quilt Block
Pineapple Star Quilt Block
The Pineapple Star Quilt Block (not to be confused with a Pineapple Block) is a variation of the 54-40 or Fight Quilt Block. In this variation, the center 4-patch is replaced by a Square in a Square (SNS) unit. Like it's cousin, it's 9-patch made with V-block units.
In my version of the Classic Tennesse Waltz quilt, I replaced actually used a Pineapple Star Quilt Block rather than the 54-40 or Fight block, which is traditionally used.
Block Construction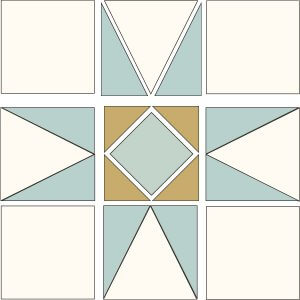 Coloring Sheets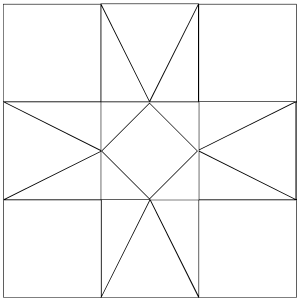 Click to download coloring sheets for the Pineapple Quilt Block.