Double Wedding Ring Quilt Block
Double Wedding Ring Quilt Block
The Double Wedding Ring Quilt Block is one of the most recognizable and well-loved quilt patterns. Published by Ladies Art Company (1928) the design was very popular in the 1930s.
There are several variations of double wedding ring quilt patterns, all of which consist of intersecting rings. When grouped together, the rings connect together to form rows and columns of serpentine curves. The hallmark of most of these variations is that various colored patches of fabric are pieced together along the arc of the curve. In some cases, a triangle is used where the curves meet, and in other cases, a square is used.
This particular variation uses a triangle. Traditionally, the triangles will all be the same color. This way, when the blocks are grouped together, the triangles will form an on-point square at the intersection where four Double Wedding Ring Quilt Blocks meet.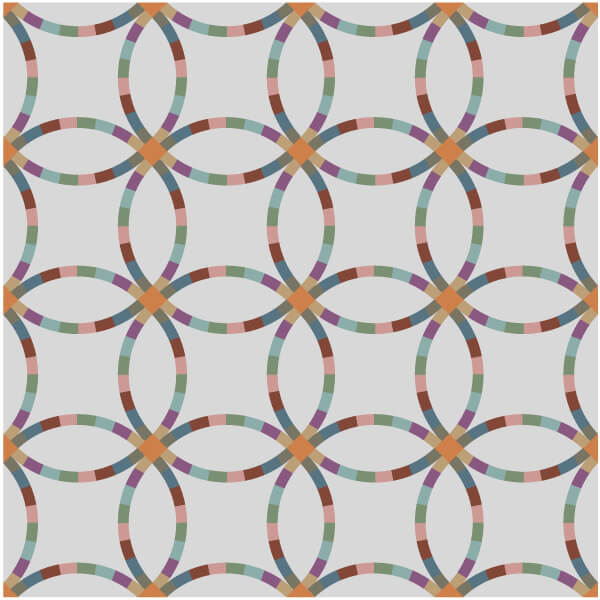 A grouping of Double Wedding Ring Quilt Blocks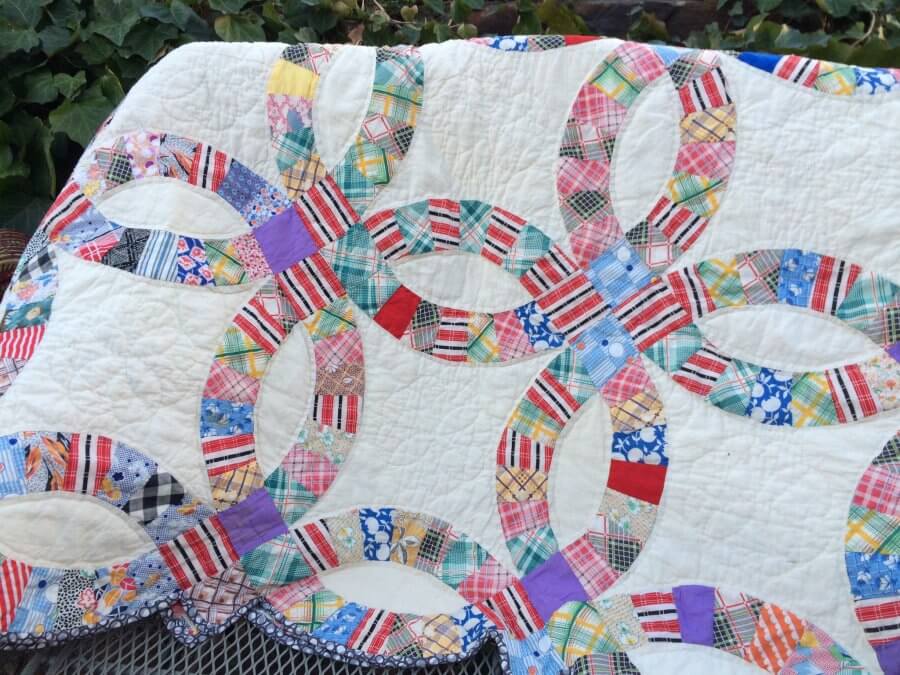 Vintage 1930's Double Wedding Ring Quilt
Coloring Sheets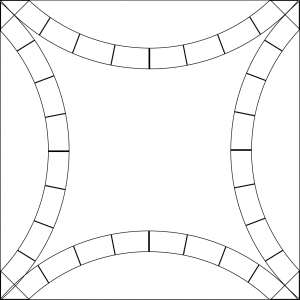 Click image to download coloring sheets