4 Patch Quilt Block Unit
4 Patch Quilt Block Unit
Four patch units are one of the easiest blocks to make, and tradition has it that this was usually the first block taught to children learning to sew in previous centuries. If you're new to quilting this is a good first block. Below are some images that depict the overall layout.
Typically, a 4-patch has two light and two dark units, although you can play with the values to get interesting effects.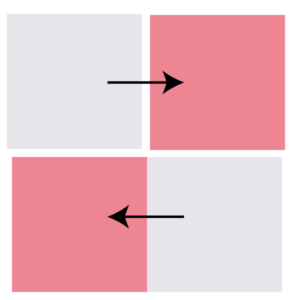 A lot of blocks use four-patches as part of the construction, so this is a great skill to have when learning to quilt. Below are a few blocks where you can see a 4-patch in action.
Patches required:
(Cut 2)
(Cut 2)

How to make a 4-Patch - Traditional Method
Use the cutting chart below to determine size needed, and cut 4 squares. (Traditionally 2 light squares and 2 dark squares.)
Using a 1/4" seam, sew a light square to a dark square, right sides together, making sure raw edges align.
Open the sewn pieces of fabric and gently press so that the seam is pressed towards the darker fabric.
Repeat steps 2 & 3 with other two squares.
Sew the resulting 2-patch units together with a 1/4" seam, making sure light and dark fabrics are facing each other and that raw edges are aligned.
Press seam to one side.
Rotary Cutting Chart
for 4-Patch Units
| | | | | | | | | |
| --- | --- | --- | --- | --- | --- | --- | --- | --- |
| Cut | # | 4" | 6" | 8" | 10" | 12" | 14" | 15" |
| | 2 | 2.5" | 3.5" | 4.5" | 5.5" | 6.5" | 7.5" | 8" |
| | 2 | 2.5" | 3.5" | 4.5" | 5.5" | 6.5" | 7.5" | 8" |
Collapse (or "Twirl" open) those seams!
This is a matter of personal choice, but I prefer to do this "extra" step when making 4-patches. It will make the unit lay much flatter, which will be much appreciated when it's time to actually quilt your quilt.
Here's how:
Turn your patchwork over to the side with all the seams. If you have pressed correctly, the seams should look like this:
Using a seam ripper, pick out 1-2 stiches out of the seam allowance on the top most seam.
Lightly twist the seams open in the seam allowance. The collapsed seams will form a mini 4-patch on the back side of the unit!
Make those four-patches faster!
A speedier way to make batches of 4-patches is to use the "strip set" technique. Instead of cutting individual squares for your 4-patch, cut light and dark strips in the width required for the individual patches. For example, if you needed a 4" finished 4-patch, then you would cut 2.5" strips. Sew together a light and dark strip using a 1/4" seam along the long edge of the strips. Press towards the dark side. Square off the ends of the strip, then sub-cut the strip into pieces the width of your original strips. In our current example, you would subcut them to 2.5". Finally, sew the two 2-patch units together to make your 4-patch.