Twin Star Quilt Block
Twin Star Quilt Block
Skill level: Confident Beginner
Quilt Block names are often hard to pin down, but according to 1000 Great Quilt Blocks, the above design is known as the Twin Star Quilt Block. Often I can cross-reference different sources showing the same block design with at least one reference to the same name. However, the Twin Star shown in Jinny Beyer's Quilter's Album looks entirely different.  I found a similar (but not identical) block in Beyer's book which she references as a Variable Star. All that to say that I'm not entirely sure I have the right name on this block, so if you have more information about the name of this design please reach out to me and share your information.
Whatever its name, this 9-patch design is a great skill builder.  Y-units revolving around a central square evoke a prominent star (the gold triangles in my illustration) and a receding star (the pink triangles).
Grouping Example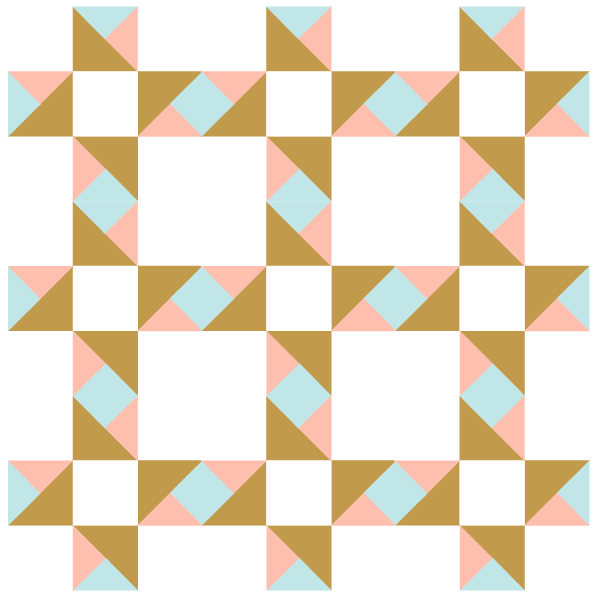 Block Construction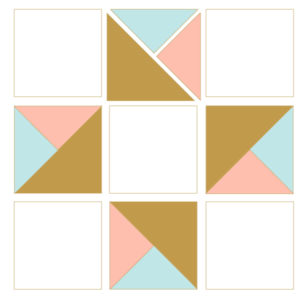 Exploded version of the Twin Star Quilt block
Coloring Sheets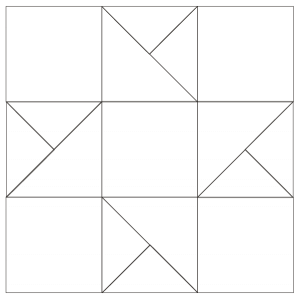 Click to download coloring sheets for the Twin Star Quilt Block.
Pattern | Cutting charts