Bird's Nest Quilt Block
Bird's Nest Quilt Block
Skill Level: Intermediate
The Birds Nest Quilt Block is an older pattern published by Ladies Art Company (1897).
Designed around a 5×5 grid, the Bird's Nest Quilt Block is a fun block for intermediate quilters or confident beginners. It is comprised of Half-square triangles and squares set on-point. Visually it is similar to the Duck and Ducklings Quilt Block. Notice how the small squares in Duck and Ducklings have been replaced with Square-in-a square (SNS) units.
Due to the 5×5 grid, it is most practical to make this block in a 10″ or 15″ size.
As with most blocks, there are several ways to construct the block. One method is to use the Quick Corner method to make SNS units for the On-point squares. Another method uses cut triangles to set the squares.
Grouping Example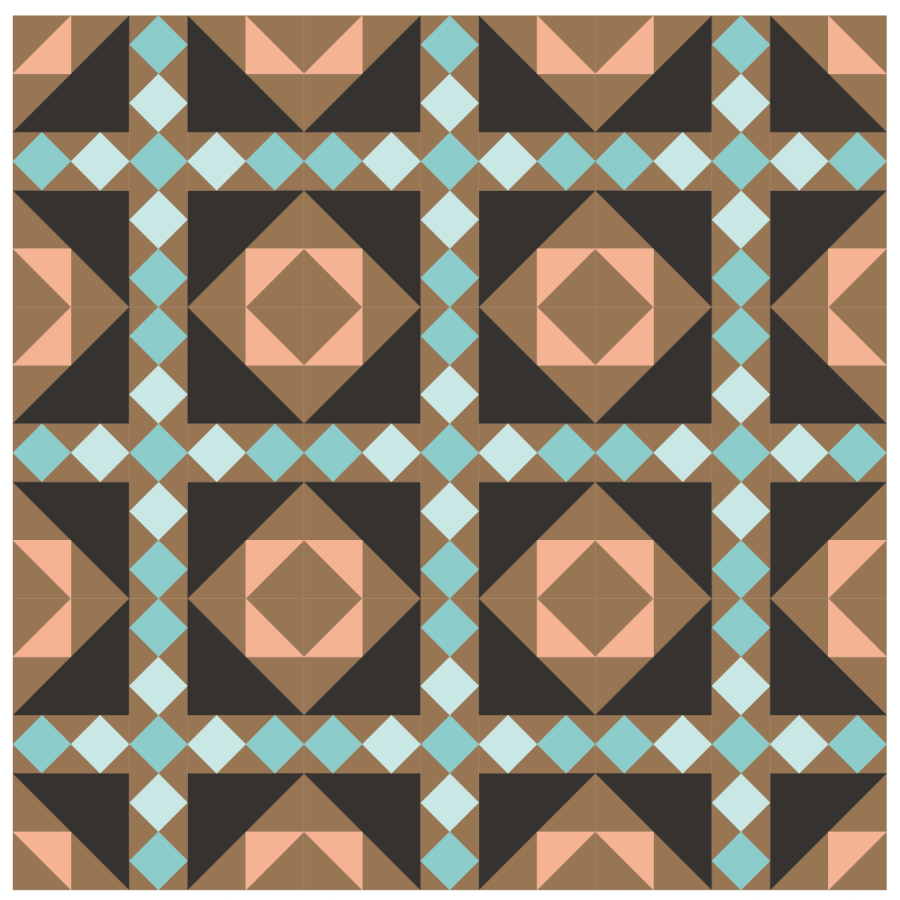 Block Construction
Exploded version of the Bird's Nest Quilt Block Exploded Click the image above to download free cutting charts to make the Bird's Nest Quilt Block
Coloring Sheets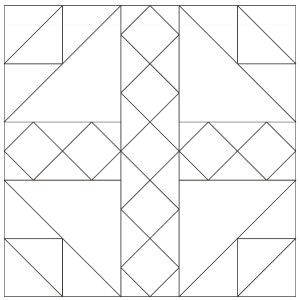 Click to download coloring sheet.