Memory Quilt Block
Memory Quilt Block
Skill level: Intermediate
The Memory Quilt Block is a block that was often used as a "signature" block. Quilters would each make a block, sign their name in the middle, and then put their blocks together as a gift for a beloved friend, usually when the friend was moving far away. For another example of a signature block, visit the Album Quilt Block page.
Visually, this block is like an elaborate Plus Sign Quilt Block.  (See grouping examples below.) As you can see fromthe exploded version, this block is constructed diagonally, with triangular units constructed along each side.
Lots of triangles in this one make it a bit trickier to construct.
Grouping Example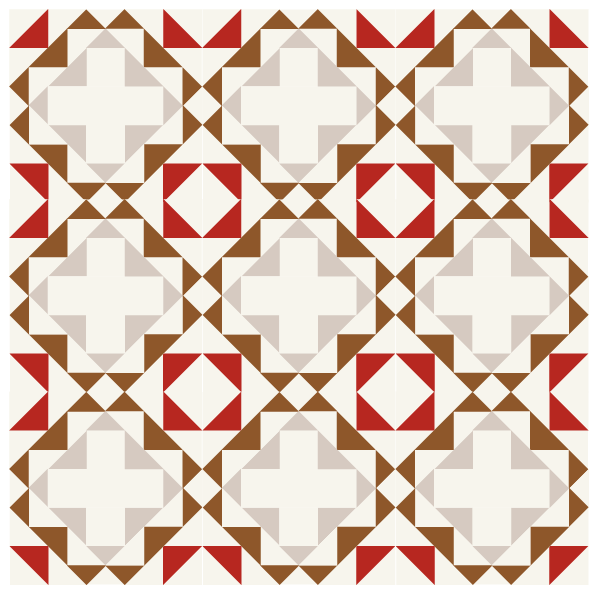 Grouping of Memory Quilt Blocks
Block Construction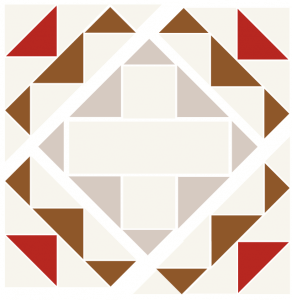 Coloring Sheets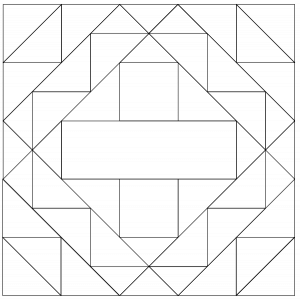 Click to download coloring sheets.