Kansas Dugout Quilt Block
Kansas Dugout Quilt Block
Skill level: Confident Beginner
Design Attribution: Godey's Lady's Book, 1851
Note: This block actually goes by many names. The oldest name is Godey Design, which is why I attribute it to Godey's. Other names include: Church Window, Five Cross, Going Home, Grandmother's Dream, Lattice Block, Lovely Patchwork, Ozark Tile, Puss in the Corner, and Road to Tennessee. (Yes, that's a LOT of other names!) The design was published under these name by various designers, including Nancy Page, Nancy Cabot, Ladies Art Company and Kansas City Star. You can find more information about these in reference publications listed here.
The Kansas Dugout Quilt Block is a playful design that is a favorite for using up scraps. I think this block is a really great way to play with stripes: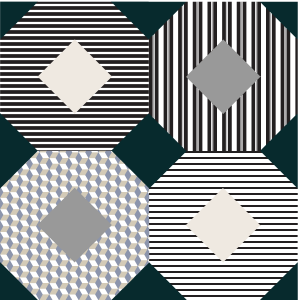 It would also be fun to try the stripes on the bias!
Grouping Example
Below, I've illustrated what a grouping of Kansas Dugout Quilt blocks might look like in a quilt: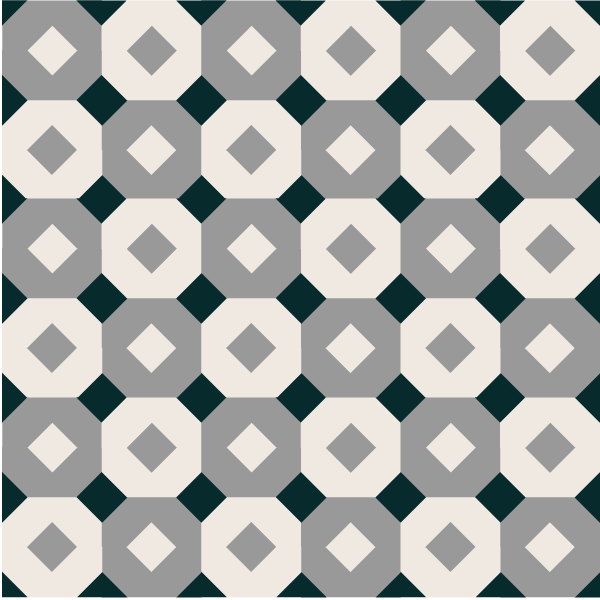 And here is an alternate coloring just to give you an idea of what a scrappy Kansas Dugout Quilt might look like: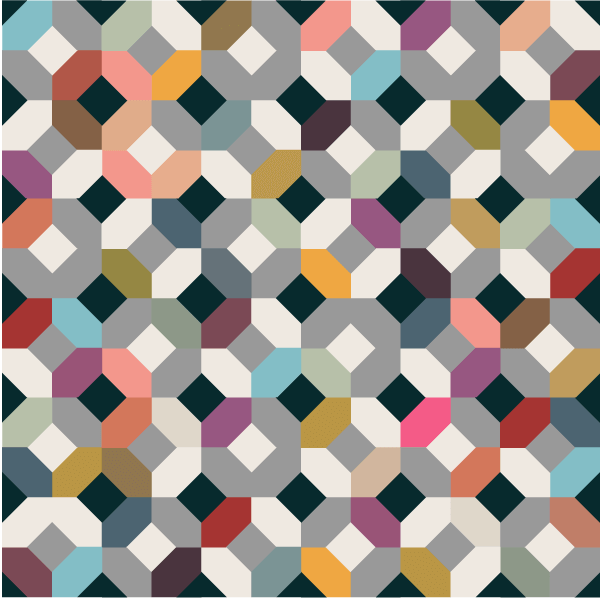 Block Construction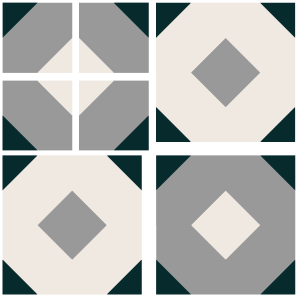 Coloring Sheets
Click Outlined illustration of the Kansas Dugout Quilt Block to download coloring pages