Big Dipper Quilt Block
Big Dipper Quilt Block
Skill level: Confident beginner
The Big Dipper Quilt Block is an arrangement of four Quarter Square Triangles. Notice how the careful arrangement of light and dark fabrics results in a central pinwheel design.
Traditionally, the block is made from two colors of fabric, but you can still get a central pinwheel with multi-colored, scrappy choices.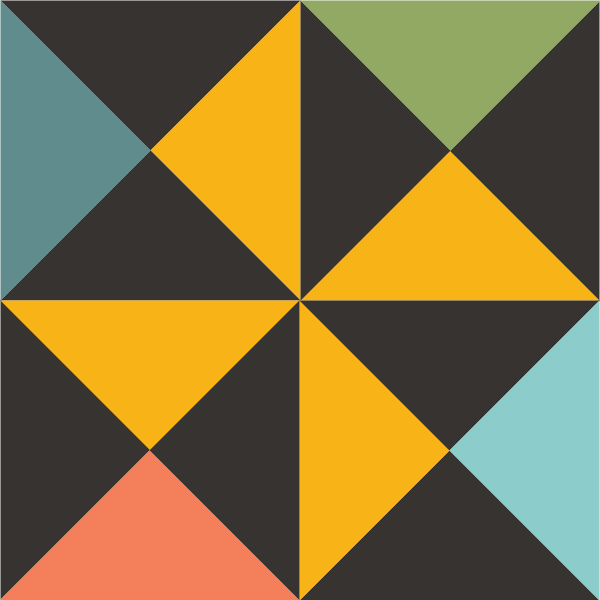 Grouping Example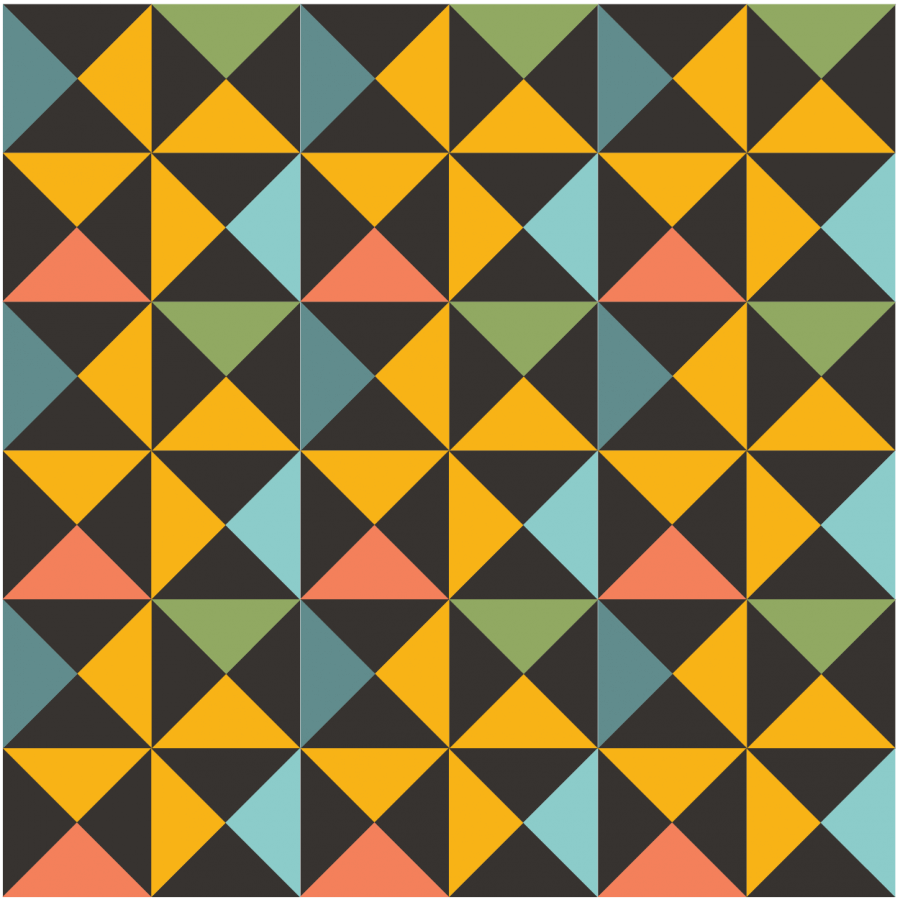 Block Construction
The block is constructed by first making four Quarter-square Units, then assembling those units together in a 4-patch
.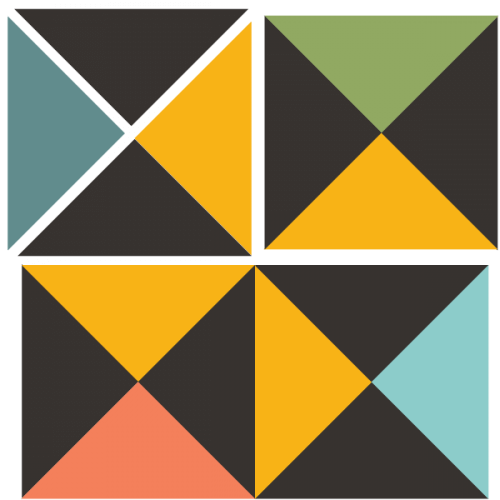 Exploded version of Big Dipper Quilt Block
Click the image above to download a free cutting chart
to make the Big Dipper quilt block.
Coloring Sheets
Click to download coloring sheets