Anvil Quilt Block
Anvil Quilt Block
Skill level: Confident Beginner
The anvil quilt block pattern is considered one of the oldest block patterns that was available to colonial women.  I once read that if you had been around in the 1890's, you might have been able to purchase this pattern from the Sears Catalog for a dime!
It is named for its distinctive shape, which reminded makers of one of the more common tools that could be seen in a village or town – the blacksmith's anvil. The names of most quilt blocks are such a mystery to me, but this one I get. Mainly because I remember learning in fourth grade that there are these tiny bones in our ears, and one of them is called the anvil. Were it not for that learning experience, my anvil knowledge would be nill. When we said "What???" Mrs. Humphrey explained that an anvil was a large piece of hardened metal that a blacksmith used to hammer metal into shape.
Do you see the resemblance? I have to admit, when I first saw the Anvil Quilt Block Pattern, I didn't. But I guess that early quilters must have.
I think it's pretty cool that quilt blocks aren't just named for things that women used everyday. Quite a few quilt blocks are named for items that the men were using. Which makes me wonder, were some of the men actually doing some quilting, too?
Or maybe, were some women letting the guys come up with the names? Hmmm….
The Anvil Quilt block is a great beginner block. It's a 9-patch (or a 3×3 grid, as I like to call them) consisting of squares and Half Square Triangles (HSTs).
Block Construction
Click to download pattern
Here is my version: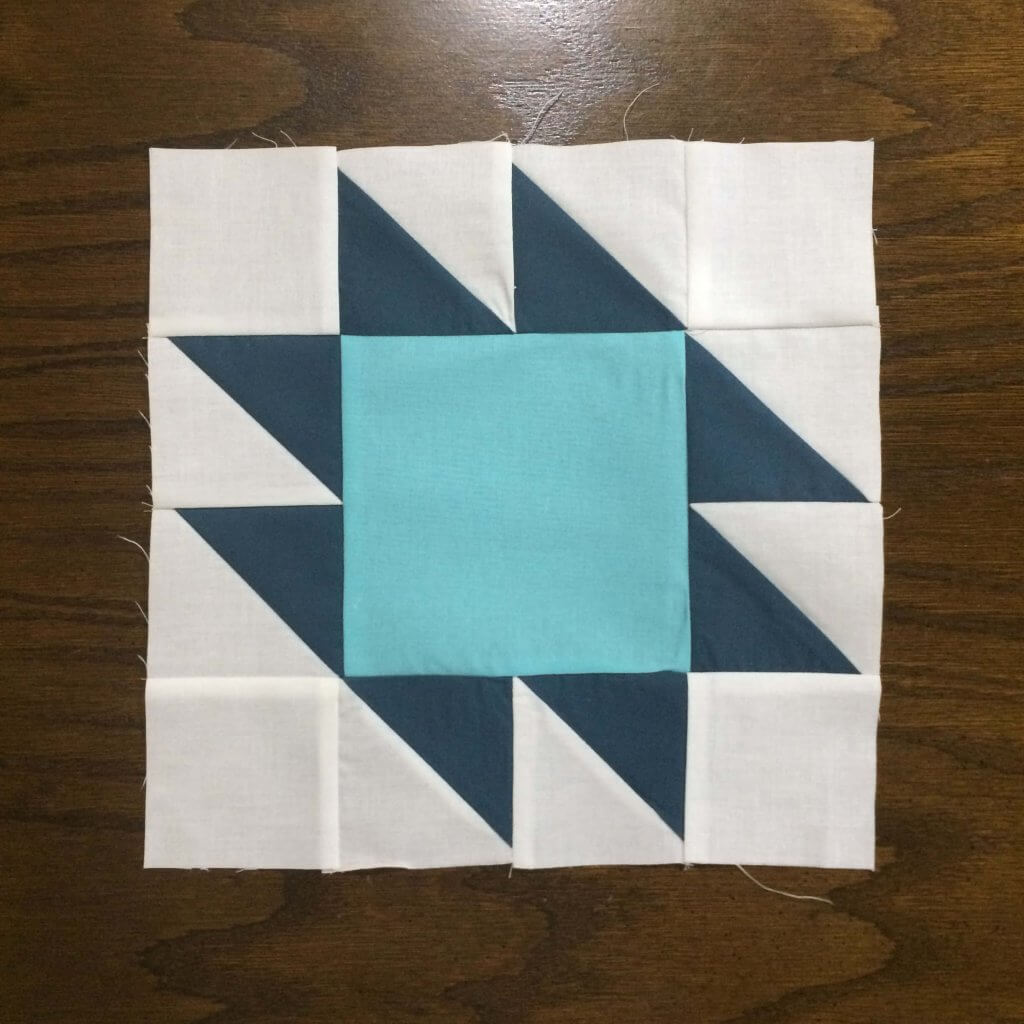 Block Construction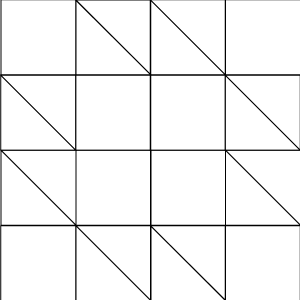 Click to download coloring sheets for the Anvil Quilt Block
Pattern | Cutting charts