Four Little Baskets Quilt Block
Four Little Baskets Quilt Block
Skill level: Confident Beginner
This sweet little Basket block goes by two names: One is the Four Little Baskets and the other is Postage Stamp Basket. That second name seems a bit unusual, but originally the block was made with 1" squares and 1" HST's. The exploded version below has been simplified to eliminate all those 1" squares, making it a quick and relatively simple block to make.
One interesting design feature to point out in the grouping example below are the horizontal and vertical rectangles that are created in the negative space when the blocks are grouped in a quilt.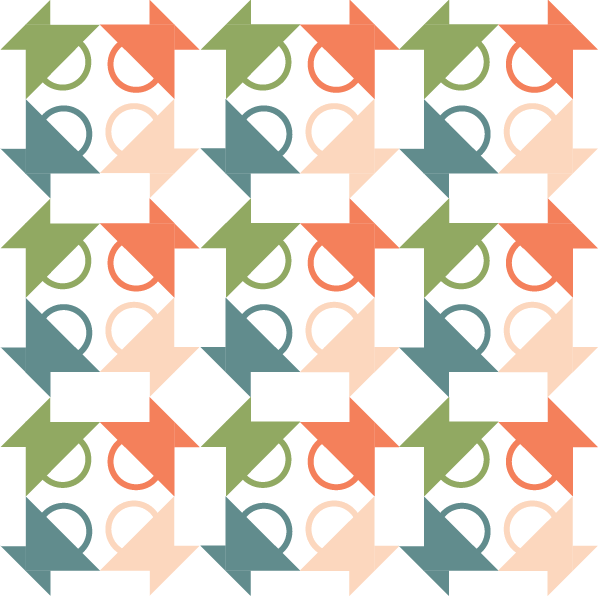 Click the image below to download the pattern for the Four Little Baskets Quilt Block.