Jack in the Box Quilt Block
Jack in the Box Quilt Block
Skill level: Confident Beginner
The Jack in the Box quilt Block is designed around a 5×5 grid and assembled like an uneven 9-patch. The construction requires, rectangles, squares, half-square triangles and flying geese. Another option would be to merge two half-square triangle units into Candy Strip Units.
Grouping Example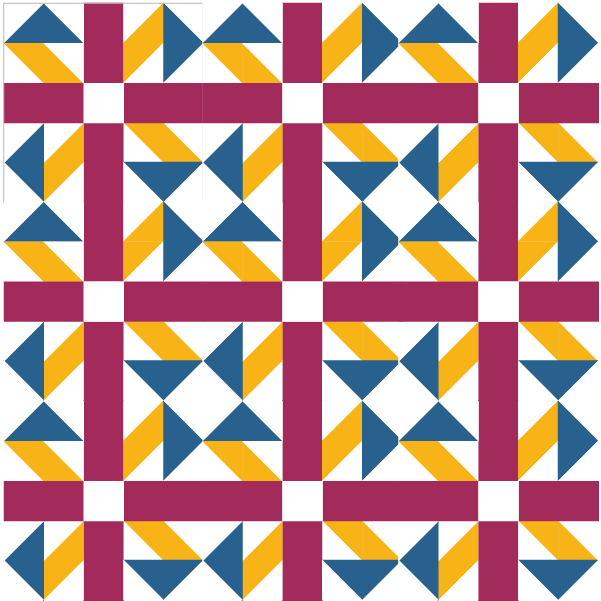 Block Construction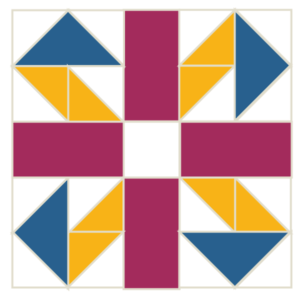 Exploded version of the Jack In The Box Quilt Block
Coloring Sheets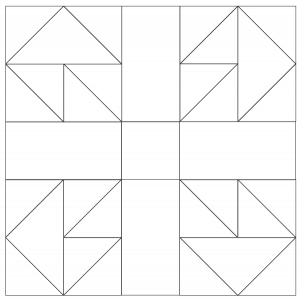 Click to download coloring sheets.
Pattern | Cutting charts