The Arkansas Crossroads Quilt Block is one of many blocks woven into the American tradition of naming a quilt block after a State. In fact, several State-named quilt blocks also reference "roads" indicating the importance and excitement with which women of the period viewed travel.
Below is an illustration of the block set in a quilting using a straight set arrangement: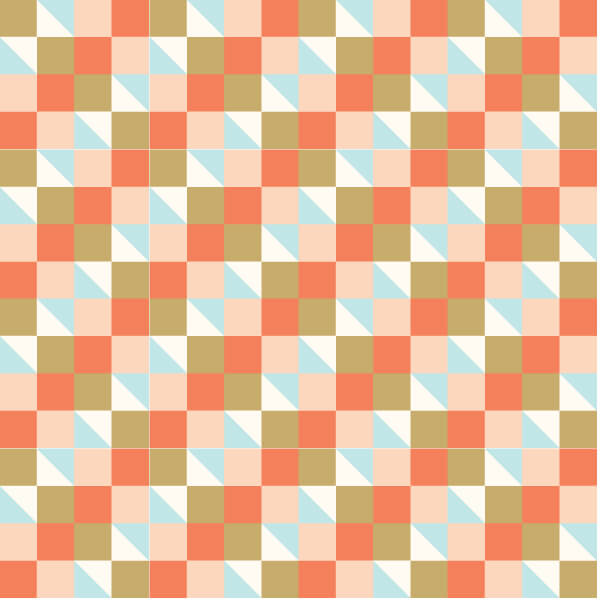 When the block is arranged in an alternating pattern, rotating every other block 90 degrees, you get a lovely chain effect, and several secondary patterns appear, including a star pattern and a checkerboard.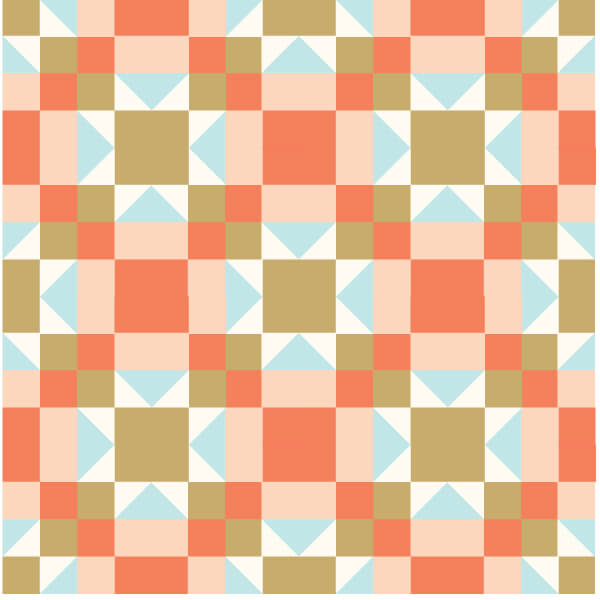 Skill level: Confident Beginner
The block is constructed with simple squares and half-square triangles in a 4x4 grid.