Arkansas Crossroads Quilt Block
Arkansas Crossroads Quilt Block
The Arkansas Crossroads Quilt Block is one of many blocks woven into the American tradition of naming a quilt block after a State. In fact, several State-named quilt blocks also reference "roads" indicating the importance and excitement with which women of the period viewed travel. (Some examples would be the Road to California Quilt Block as well as the Road to Oklahoma Quilt block.)
Below is an illustration of the block set in a quilting using a straight set arrangement: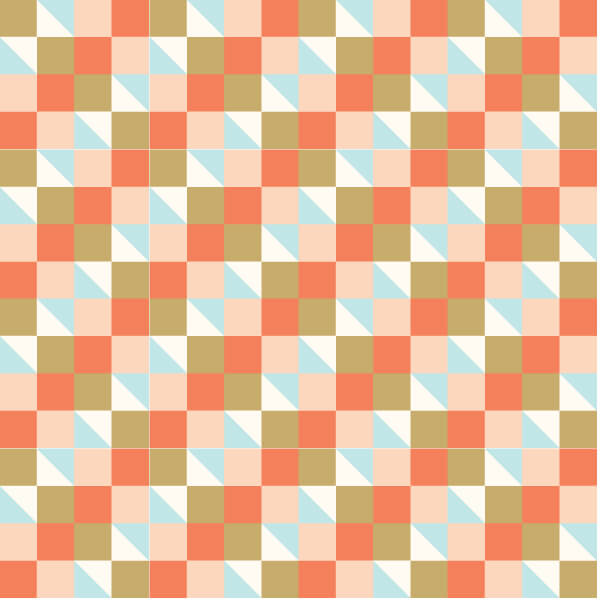 When the block is arranged in an alternating pattern, rotating every other block 90 degrees, you get a lovely chain effect, and several secondary patterns appear, including a star pattern and a checkerboard.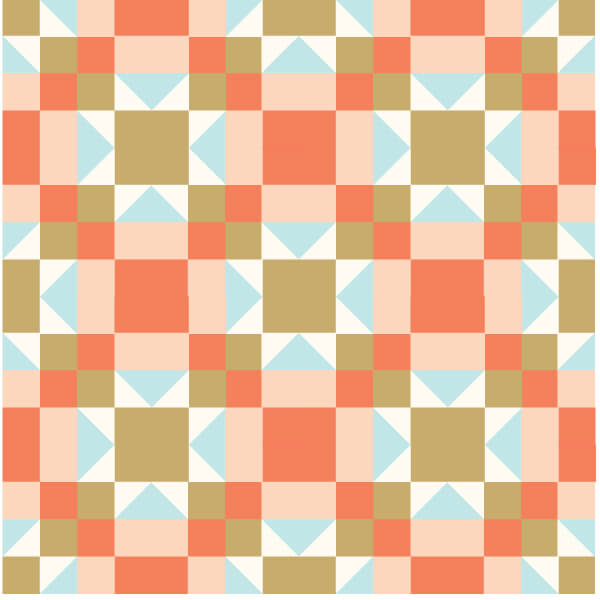 Skill level: Confident Beginner
The block is constructed with simple squares and half-square triangles in a 4x4 grid.
Click the image above to download the free pattern for the Arkansas Crossroads Quilt Block.