The Air Castle Quilt Block is a simple 9-patch made of Half Square Triangles, Y-units, and a central Square-in-a-square unit. I like to think of it as an embellished Friendship Star. because basically, it's a friendship star with side wings and a SNS in the middle. According to Jenny Beyer in The Quilter's Album of Blocks & Borders, the block was published by Ladies Art Company (1898) and was also known by the name "Towers of Camelot."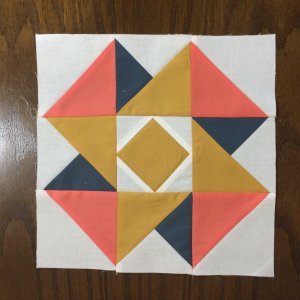 Below is an illustration for how a grouping of Air Castle Quilt Blocks might appear in a quilt: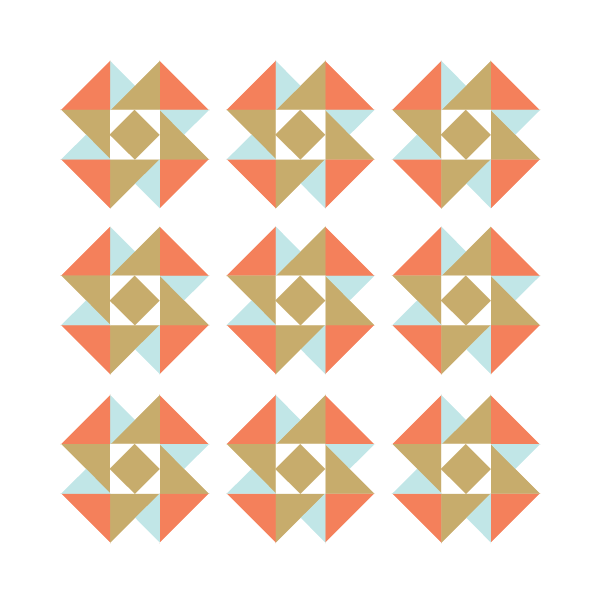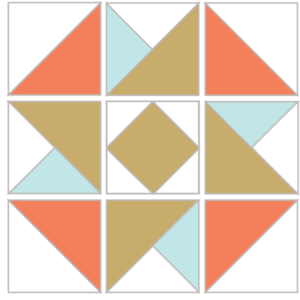 Purchase the rotary cutting charts to make the block in 5 different sizes.