String Quilt Block
String Quilt Block
Skill level: Easy
The String Quilt block is a type of block created with strings or long scraps of fabric using the foundation or paper piecing method. Several varieties of this type of block exist. Most techniques involve drawing a straight line along the diagonal of a piece of paper. An initial strip of fabric is placed along this line, then subsequent strips are sewn to each side, then pressed open. This continues until the paper is completely covered, then the excess fabric is cut off the sides to make a square block.
For complete instructions for how to make a string quilt block, click here to view the tutorial.
String quilt blocks are popular among quilters because they offer a simple way to use up scrap fabrics but also allow for interesting and dynamic designs. Careful placement of light and dark fabrics often creates a diamond design that appears along the diagonal of the block.
Below are some images for how string quilts might appear in a grouping. You will probably notice that string quilts tend to be quite striking and colorful.
Grouping Example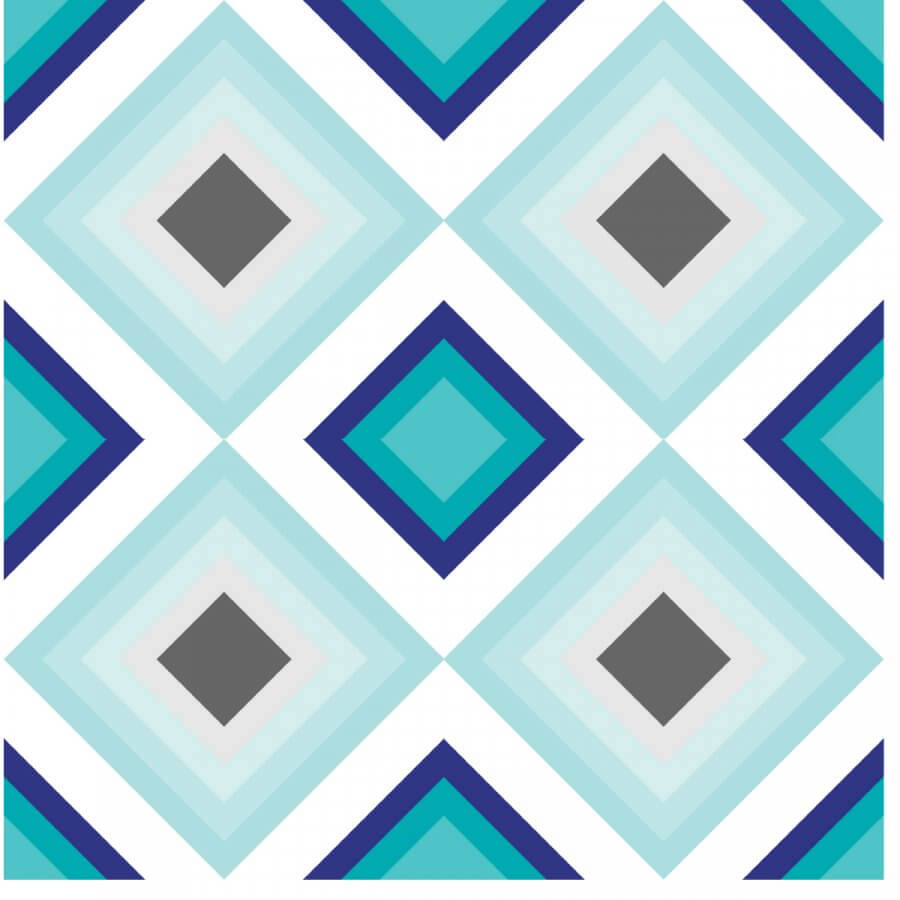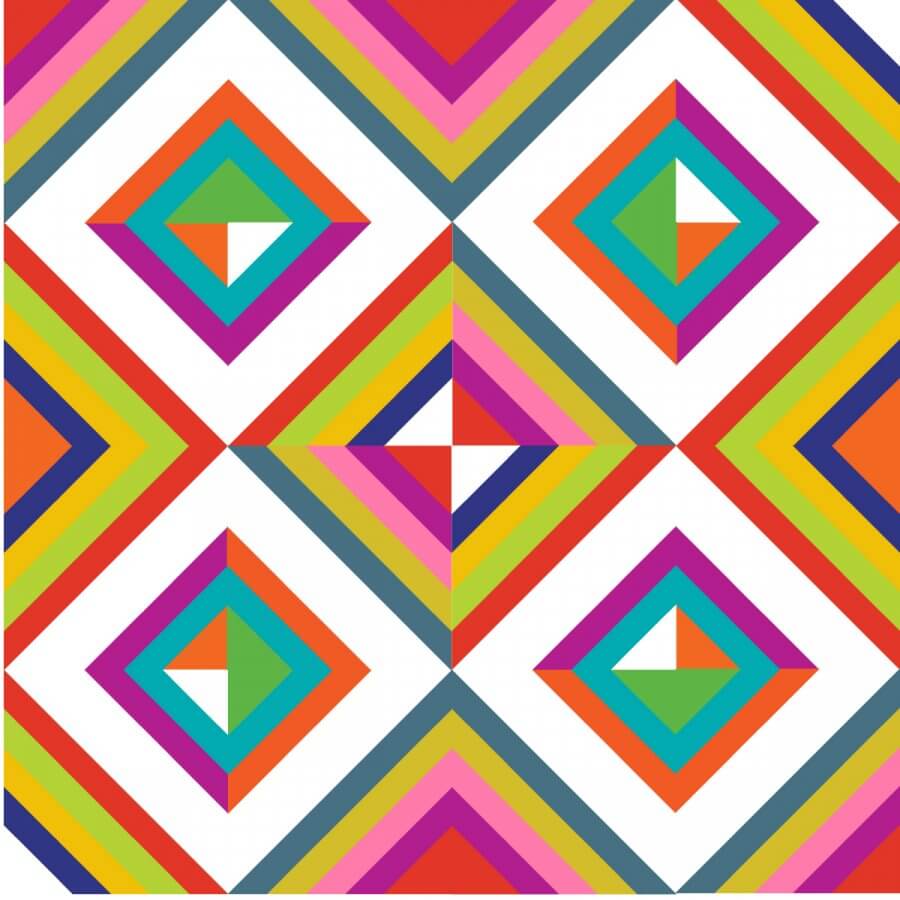 Coloring Sheets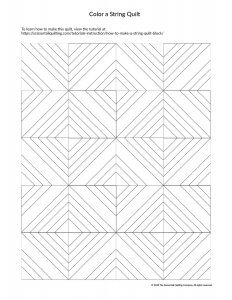 Click image to download coloring sheet