54-40 or Fight Quilt Block
54-40 or Fight Quilt Block
Skill level: Intermediate
The 54-40 or Fight Block is a star block created by a central 4-patch unit flanked by V-block units on each side. 4-patch units facing alternating directions are placed in each corner. The Pineapple Star Quilt Block is a variation of this block, having a central square-in-a-square unit rather than a 4-patch.
A popular quilt pattern that incorporates this block is the Tennessee Waltz pattern designed by Sue Bouchard, which combines the block with a Snowball Block. You can see my version of this quilt below (except I used a Pineapple Star!)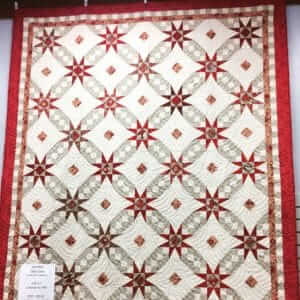 The block also makes an interesting quilt when grouped together in straight sets as pictured below.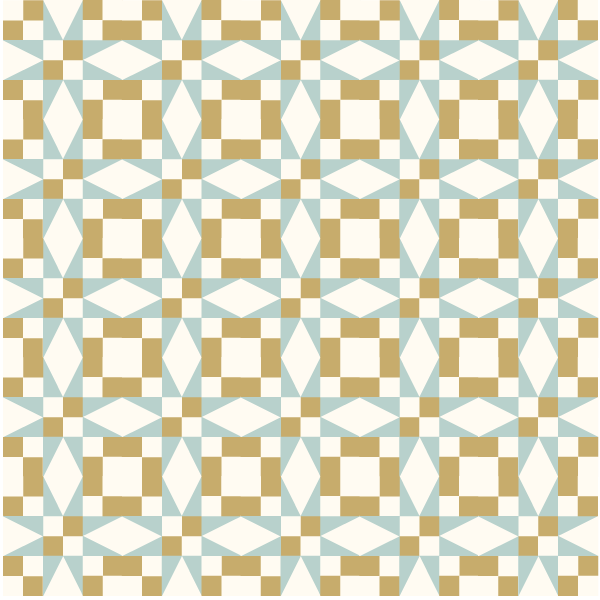 The block has some interesting history. Prior to the 1844 Presidential Election, a dispute has broken out between the Americans and British over which country actually had rights to land in Oregon which was located north of the 42nd parallel.  American expansionists claimed that the Oregon boundary line should extend right up to 54 degrees – 40 minutes, a point just north of the 54 North parallel. During the 1844 Presidential election, the Democratic candidate James Polk ran on the slogan "54-40 or Fight." Polk won the election but was only able to negotiate up the 49th Parallel in a treaty with the British. That little piece of American history lives on in infamy in the 54-40 or Fight Quilt Block. If you're interested, you can read more about it in this article at ushistory.org.
Block Construction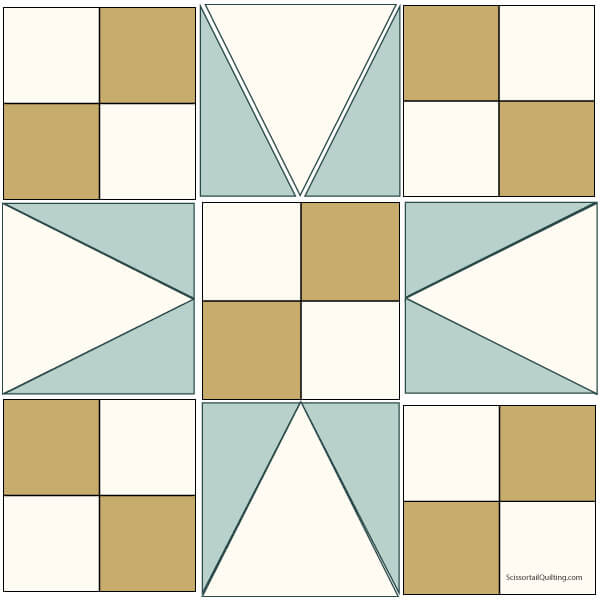 Coloring Sheets

Click to download coloring sheets
Pattern | Cutting charts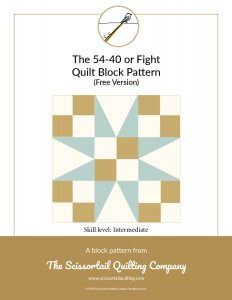 Click to download pattern