Scrappy Acorn Quilt Block
Scrappy Acorn Quilt Block
Looking for an Autumn themed quilt block?  The Scrappy Acorn Quilt Block is a great scrappy project for the beginner and for experienced quilters, too.  It's perfect in table runners or any fall patchwork project.
This block is the creation of Amanda Weatherill of The Patchsmith Blog. Many thanks to Amanda for letting me include it here in my stash of blocks.
You can download Amanda's free pattern for the 6″ finished block at this link.
Block Construction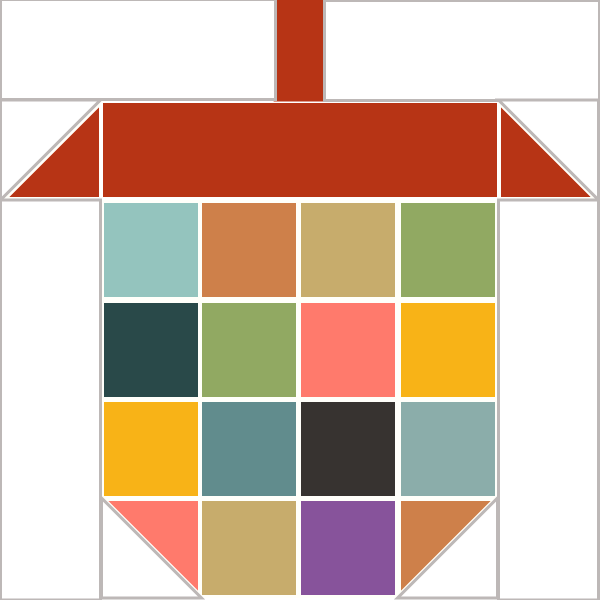 Exploded version of scrappy acorn quilt block