Plus Sign Quilt Block
Plus Sign Quilt Block
Skill level: Easy/Beginner
The Plus Sign Quilt Block has become extremely popular over the last decade, finding it's way into many modern designs. Plus, (pun intended!) it is frequently seen in baby quilts.
The block is designed around a 3 x 3 (or nine patch) grid, but can be easily simplified by combining one row of squares into a rectangle, a huge time saver.
Striking designs can be created by using a limited color palette and randomizing the placement of the block on the quilt.  The block also renders well in scrappier designs with broader color schemes. If you isolate the design with sashing, the plus icon pops out and is accentuated, while a layout of mono-colored Plus Sign blocks without sashing creates a unique lattice effect.
Grouping Example
Block Construction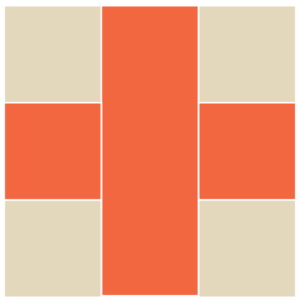 Exploded version of the Plus Sign Quilt Block
Coloring Sheets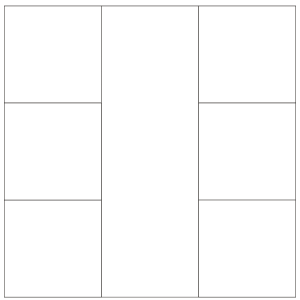 Click to download coloring sheets for the Plus Sign Quilt Block.