Churn Dash Quilt Block
Churn Dash Quilt Block
Skill level: Confident Beginner
The Churn Dash Quilt block is a beloved classic. I have a friend who considers this her "go to" block when doing block exchanges – she knows it by heart. Even though it's been around forever, it still has a modern feel to it, especially when used with lots of negative space. Many modern quilters have created their own versions using alternate/elongated grids.
The block is a simple arrangement of rectangles and triangles that surround a central square. Dating back to the early 1800's, the block got its name because the shape of the dark triangles and rectangles reminded early quilters of a butter churn and the inner square represented the "dash" used to churn the butter.
A similar block is the Double Wrench Quilt Block. While visually it is similar to the Churn Dash Quilt Block, if you inspect it closely you will see that it is based on a 5×5 grid, as opposed to the 3×3 grid the Churn Dash is designed around.
A fun technique is to make a churn dash quilt block within a churn dash quilt block. My Triple Churn Dash Baby Pattern is an example of this. (Click the image below to view pattern details.)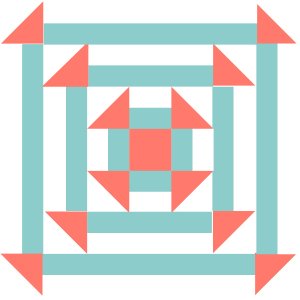 Grouping Example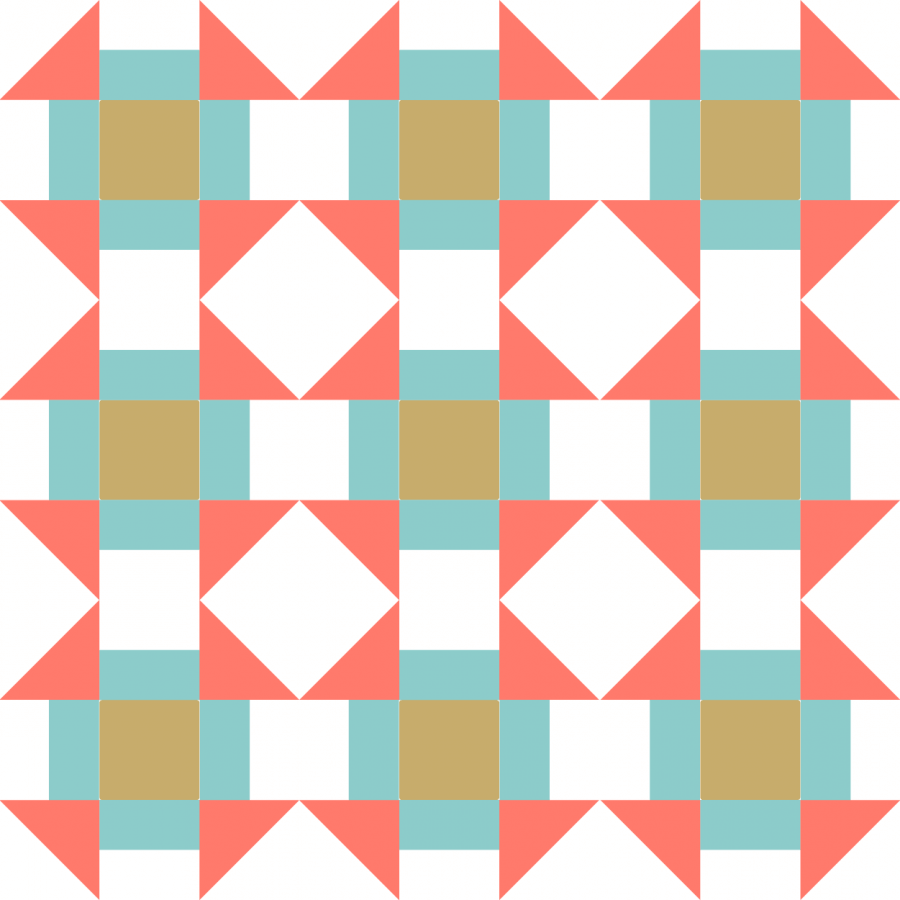 Grouping of Churn Dash Quilt Block
Block Construction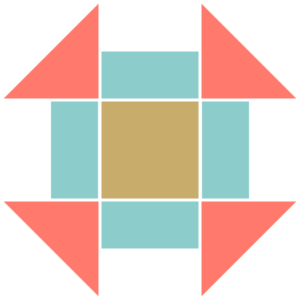 Exploded version of Churn Dash
Coloring Sheets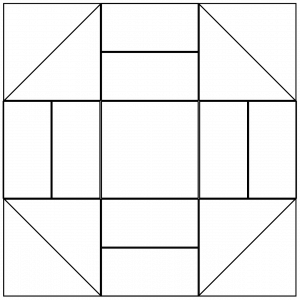 Click image to download coloring sheets
Pattern | Cutting charts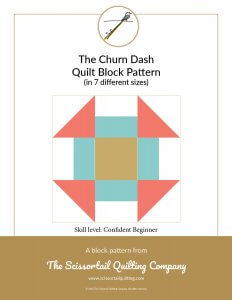 Click image to download Pattern