Blockade Quilt Block
Blockade Quilt Block
Skill level: Intermediate
We know that the Kansas City Star published a block named The Blockade Quilt Block in 1938, but this block is traditionally believed to date back to the Civil War Era. Obviously, the name came conjures up the image of a war tactic, where an enemy has been hemmed in or blocked.
You can see from the grouping image below that when you assemble multiple blocks together you get a pinwheel design, and the hourglass triangles become "fenced in."
The most efficient way to make the block is using half square triangles, squares, and flying geese units. A simpler method for beginners is to make the Blockade Quilt Block with only squares and HST's (substituting two HST's for each goose unit), but this requires a few more seams.
Grouping Example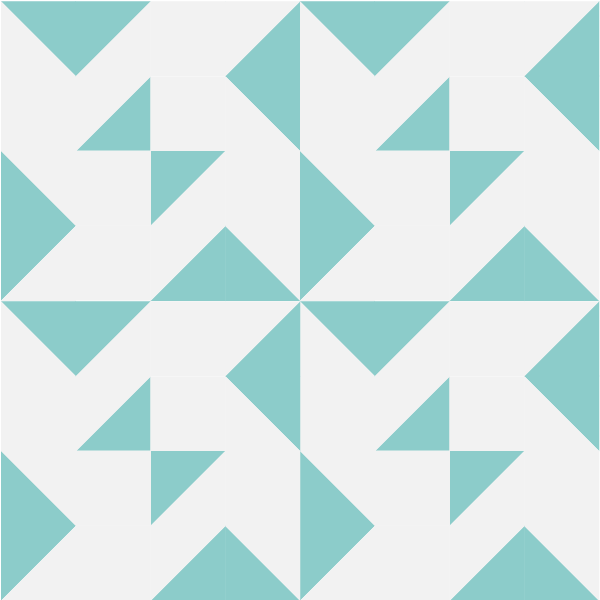 Grouping of the Blockade Quilt Block
Block Construction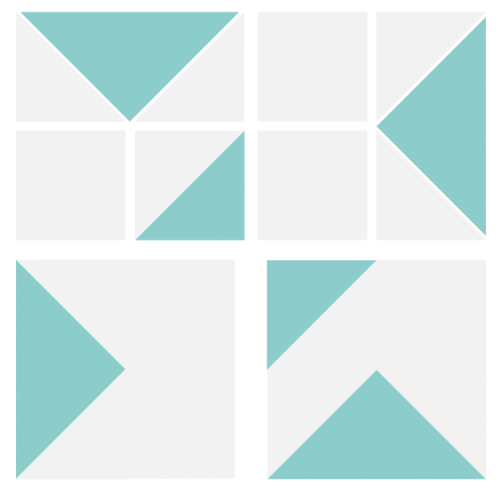 Exploded view of the Blockade Quilt Block
Coloring Sheets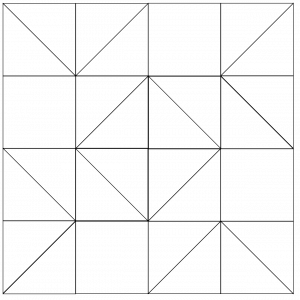 Click to download coloring sheet