Four X's Quilt Block
Four X's Quilt Block
Skill level: Intermediate
Design Attribution: Kansas City Star, 1947
Traditionally done in red, this block was originally published as the Red Cross quilt block. Modern quilters tend to mix the colors up a bit more. The construction is identical to the Brickwork Quilt Block, however, the coloring differs.
Grouping Example
Below is an example of groupings, one using the traditional red, and the other with a multi-color approach: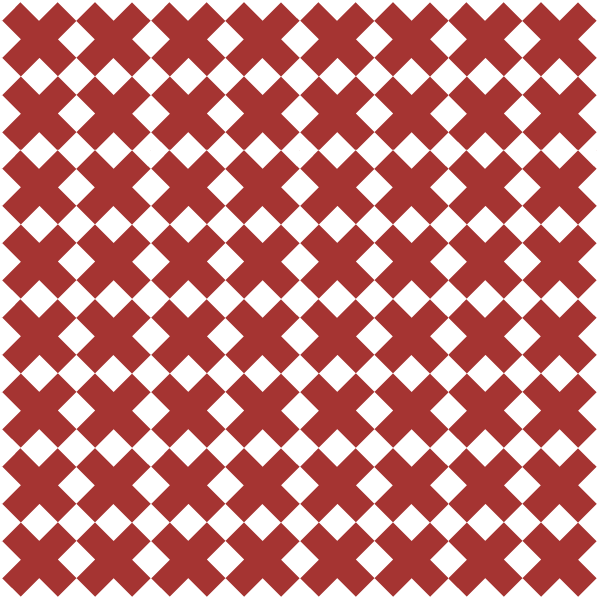 Done in one color the grouping looks like white and red nine patches set on point.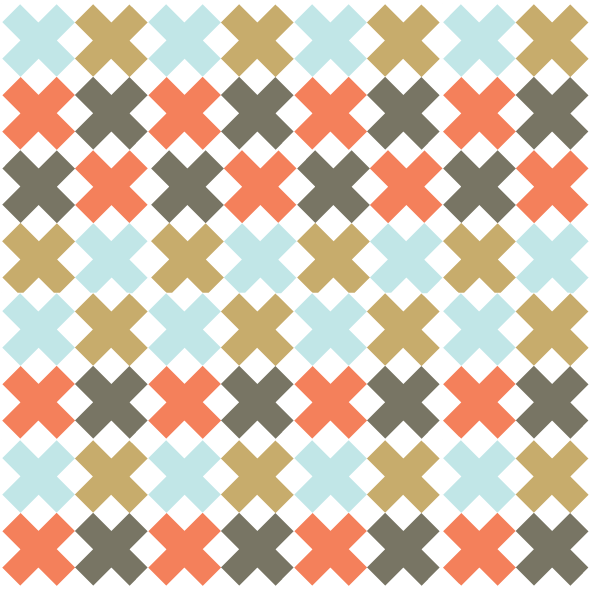 But isn't it amazing the results from making the "x's" in different colors? This would make a lovely quilt!
Block Construction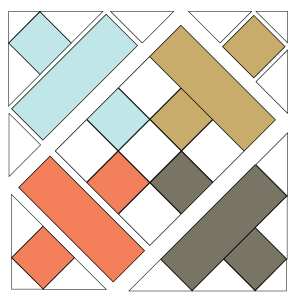 Coloring Sheets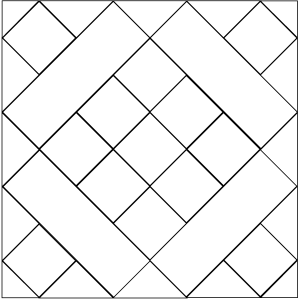 Click to download coloring sheets.