Country Roads Quilt Block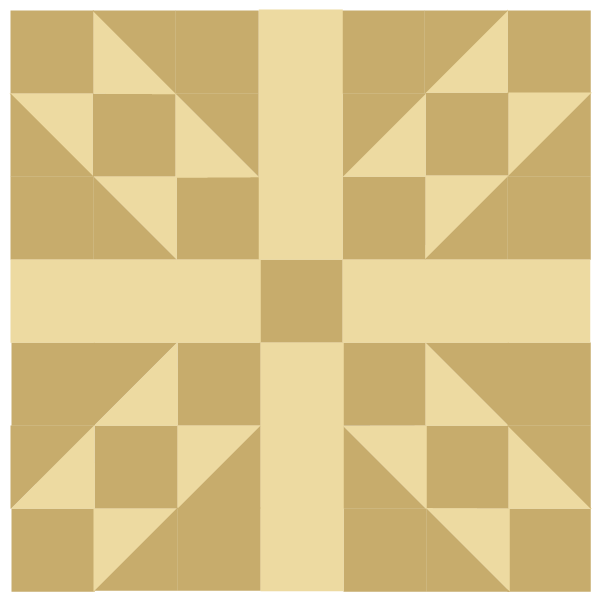 The Country Roads Quilt Block is a 7x7 grid design that goes by several different names. This block has also gone by the names Western Roads and Country Crossings.
The block is fairly simple in its construction, made from squares, half square triangles and setting rectangles, so it's achievable by a confident beginner.