Bat Wing Quilt Block
The Batwing Quilt Block is visually very different from most quilt blocks. The block consists of two large Flying Geese Units and a center row containing a square flanked by two rectangles. The block is a bit tricky to make because in order for it to look good, the point of each geese should land exactly in the middle of the center square.
Tip: Press the center square in half to mark the center, then pin the point of the geese to match the center line before sewing the rows together.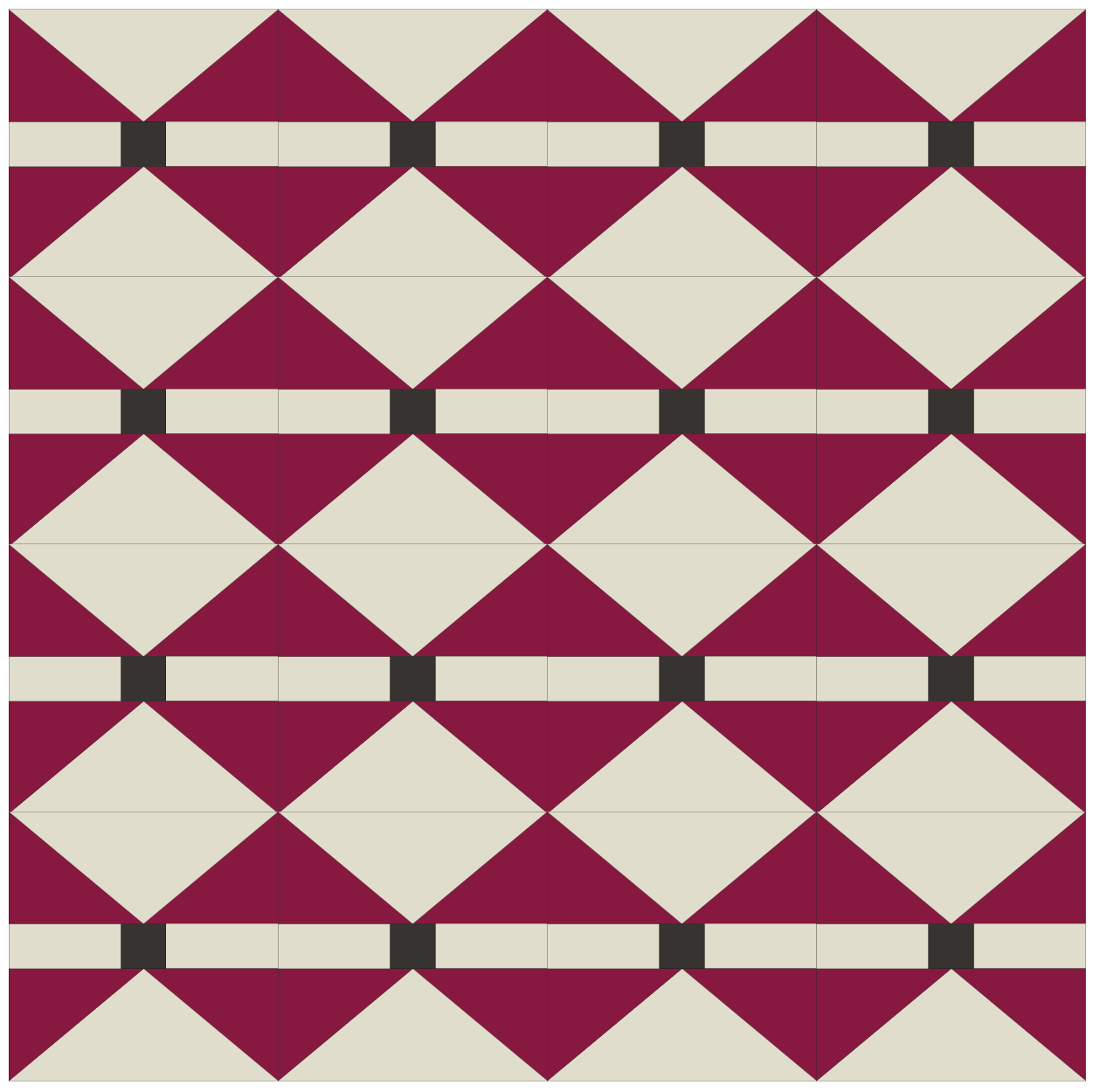 Skill level: Intermediate