Cain and Abel Quilt Block
Cain and Abel Quilt Block
The Cain and Abel Quilt Block is another example of a block named after a prominent story in the Bible, the story about the sons of Adam and Eve. In the story, the older brother Cain was jealous of his younger brother Abel's standing with God, eventually killing him over it.
Other popular blocks based on Bible stories include:
This 5×5 block is another example of combining simple squares with half-square triangle units. This block pairs well with other 5×5 blocks such as the Four X Star Quilt Block or the Domino Chicken Foot Quilt Block.
Grouping Example
Block Construction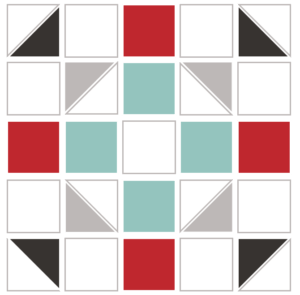 Cain and Able Quilt Block Pattern Exploded
Coloring Sheets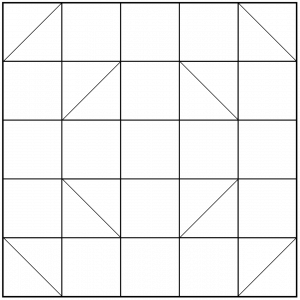 Click to download coloring sheets