Johnny Round the Corner Quilt Block
Johnny Round the Corner Quilt Block
Baseball is right up there with Quilting when it comes to American pasttimes and pursuits. The Johnny Round the Corner Quilt Block was named as a nod to the sport's four bases.
Grouping Example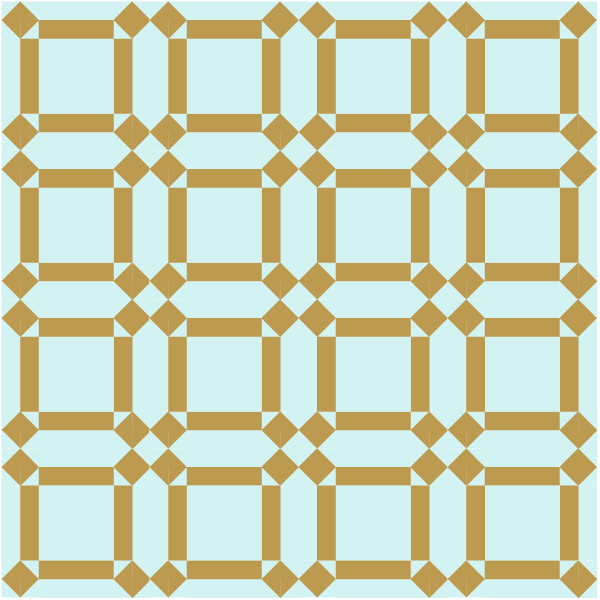 Notice the interesting effect that happens when you swap the coloring on the rectangles.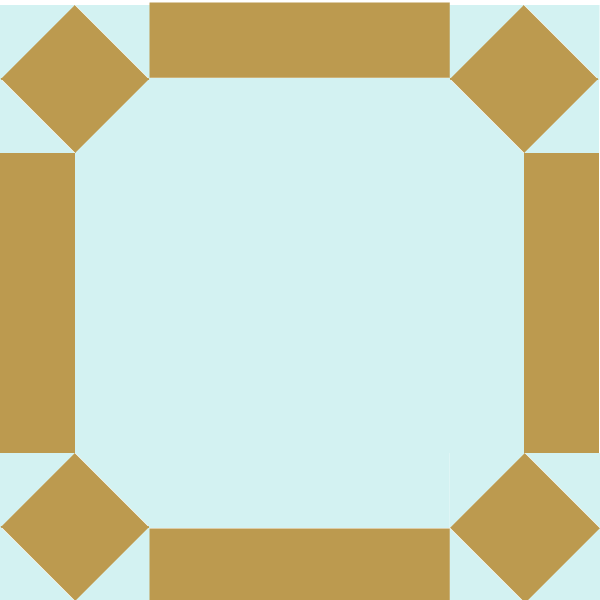 And the center square would make a nice holding place to spotlight other patchwork blocks.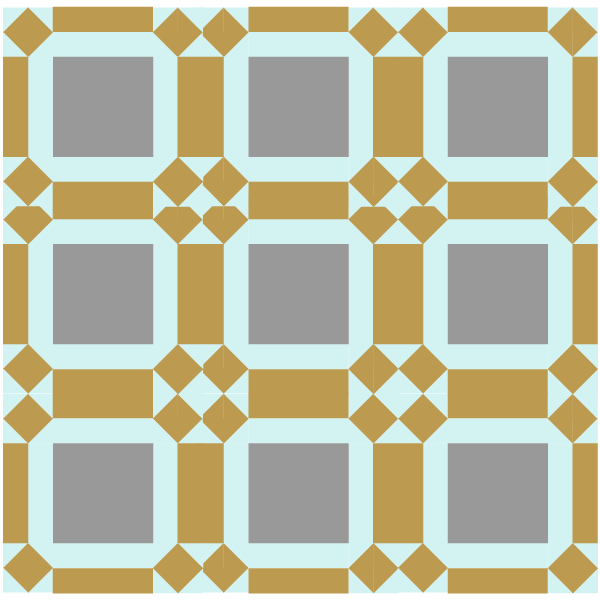 Block Construction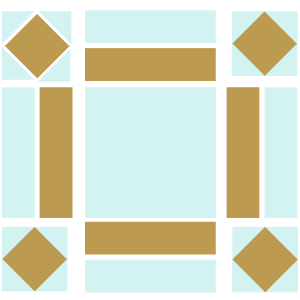 Coloring Sheets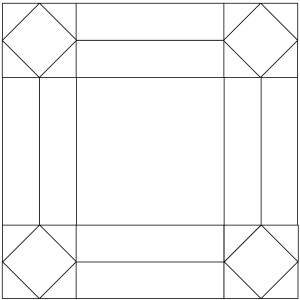 Click to download coloring sheets.