Petal Dresden Plate Quilt Block
Petal Dresden Plate Quilt Block
Skill level: Intermediate, with knowledge of applique techniques
The Petal Dresden Plate is one variety of the Classic Dresden Plate Quilt Block that was so popular in the 30's and 40's.  It is constructed using a combination of piecing and applique techniques.
The dresden plate can be created by splitting the design into four units along the 2 x 2 grid (as shown in the exploded version of the block below). Alternateively, the background can be one solid piece, with the entire dresden sewn together and stitched down with applique stitches. The smoothly curved edges of this variety of Dresden is a bit trickier to achieve than the "blade" version shown here.
Design variation: A smaller circle layer is often placed over center point where the petals intersect so that the unit more closely resembles a flower.
Below are some other variations of Petal Dresden Quilt Blocks.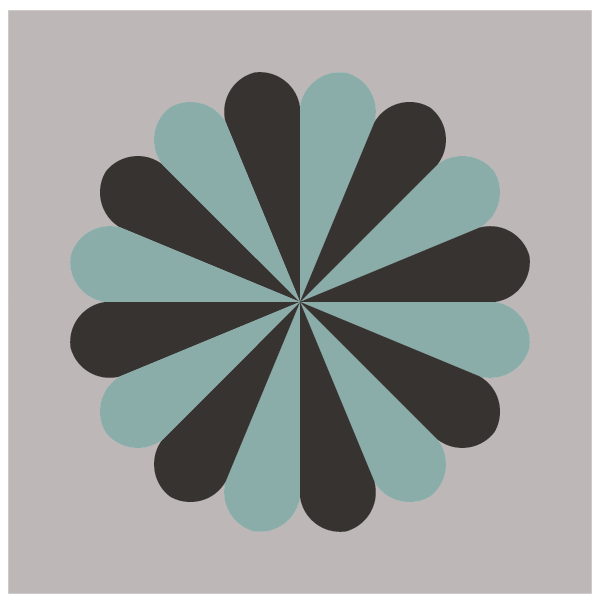 Grouping Example
Block Construction
Exploded version of 3 Petal Dresden Flower Plate
Coloring Sheets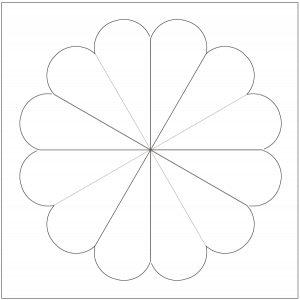 Click to download coloring sheets of the petal dresden quilt block.