Card Trick Quilt Block
Card Trick Quilt Block
Skill level: Confident beginner
The Card Trick Quilt Block is another prime example of a quilt block that appears complicated to make but is actually quite simple once you break it down into its basic units. The visual illusion of overlapping "cards" is created with the clever use and placement of color.
Essentially the block is a 9-patch, as you can see in the exploded version of the block pictured below. Half-square triangles, Y-Units, and a central Quarter-Square Triangle unit work together to make this simple block look tricky.
Grouping Example
Card Trick Quilt Blocks have a nice appeal also when grouped together in straight sets: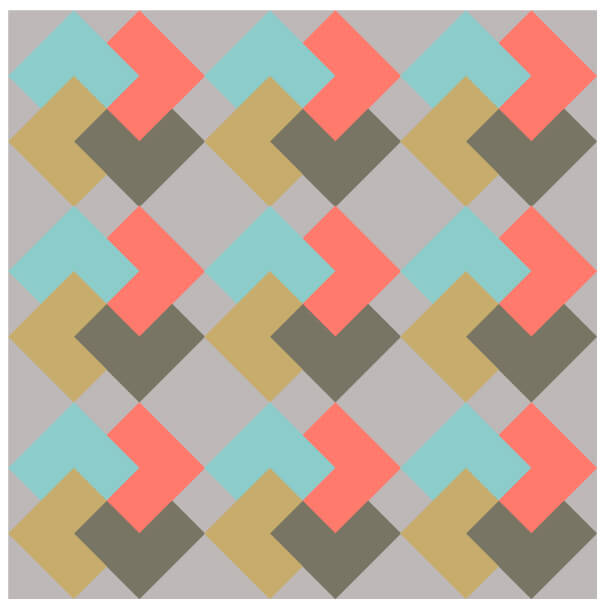 A grouping of Card Trick Quilt Blocks
Block Construction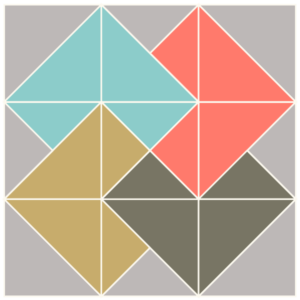 Exploded version of The Card Trick Quilt Block Click image above to download cutting charts for the Card Trick Quilt Block.
Coloring Sheets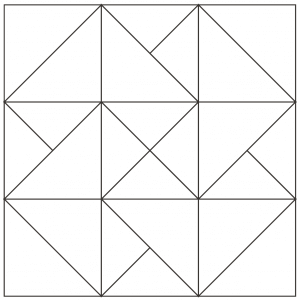 Click to download coloring sheet