Dove in a Window Quilt Block
Dove in a Window Quilt Block
Skill Level: Intermediate
The Dove In a Window Quilt Block is a 7-patch block, and if you like a block that is a bit larger, then the 14″ and 21″ versions should suit your style. It is constructed of Squares and Half Square Triangles (which comprise the corner unit), sashing and a post, all of which go together in 9-patch fashion. There are several varieties of block designs that go by this name. The term "Dove in a Window" was common, as it was a reference to the biblical account of the flood. In the story, a dove brought back an olive branch to Noah, signifying that the flood waters were receding.
This block is easy to confuse with some other 7-patch blocks that are similar in design, including Bear's Paw, Hens and Chicks, and Four Queens.
Grouping Example
As you can tell from the illustration below, if you put a group of Dove in a Window blocks together, and you get automatic sashing. The grouping shown is a 3×3 grid of straight set blocks.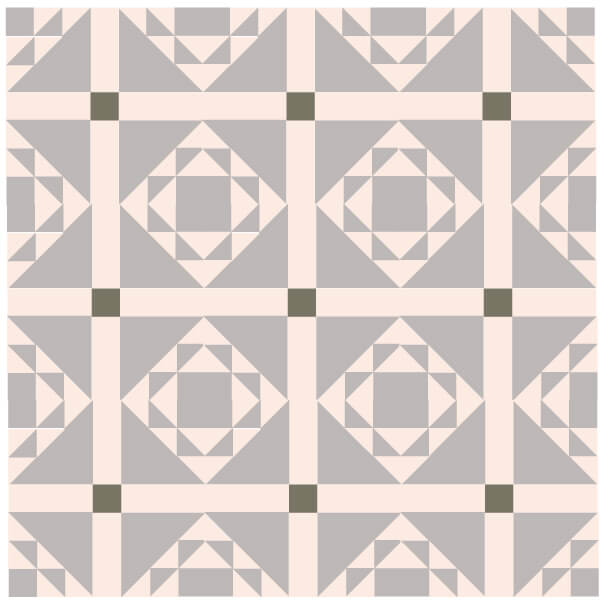 Block Construction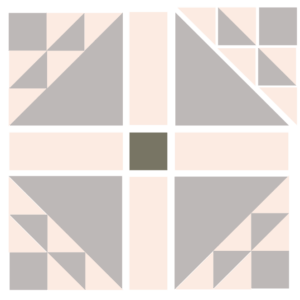 Exploded version of The Dove in a Window Quilt Block
Coloring Sheets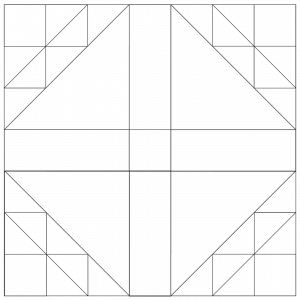 Click image to download coloring sheets for the Dove in a Window Quilt Block
Pattern | Cutting charts
Click to Download Pattern