Navajo Quilt Block
Navajo Quilt Block
Skill level: Confident Beginner
The Navajo Quilt Block (sometimes referred to as the Indian Mat Quilt Block) is a design reminiscent of indigenous peoples and instantly creates an ethnic feel when used in a quilt layout. The design is attributed to Nancy Cabot and was first published in the Chicago Tribune, circa 1928 according to Jinny Beyer's Quilter's Album of Patchwork Patterns.
If you're interested in seeing another quilt block with a Native American influence, check out the Squash Blossom Quilt Block.
Grouping Example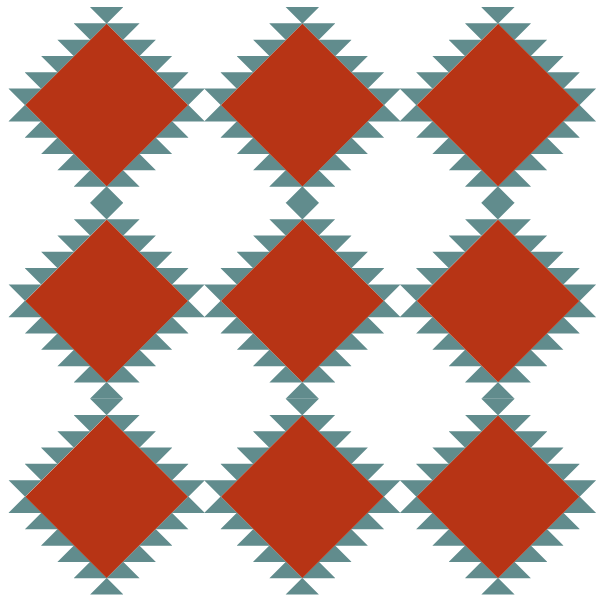 Quilt layout using Navajo quilt blocks.
Block Construction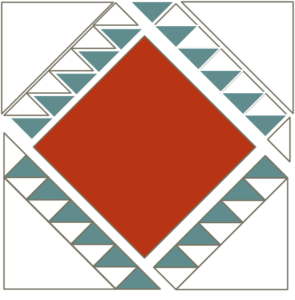 Exploded version of the Navajo Quilt block
Coloring Sheets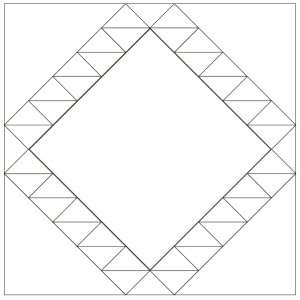 Click to download coloring sheets of the Navajo Quilt Block.