Skill level: Confident Beginner
The Mrs. Taft's Quilt Block is a 4-patch design that traditionally places darker fabrics along the diagonal of the design. When the blocks are arranged in an alternating pattern in which each block is rotated 90 degrees a secondary design appears that is similar to the Pineapple Quilt Block.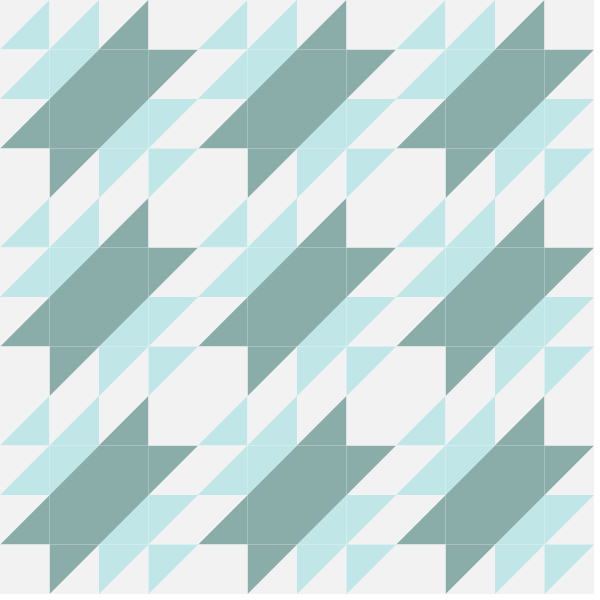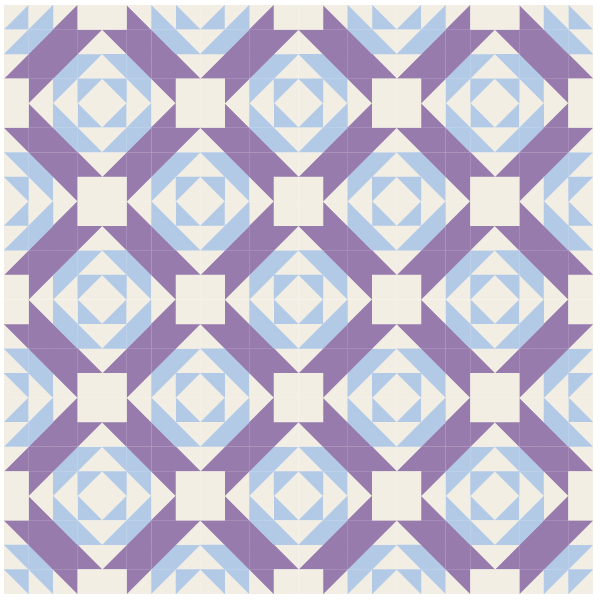 The Mrs. Taft's Quilt Block can be constructed in several ways. One method is to make equal-sized squares and half-square triangles and assemble like a 4-patch. Alternatively, the block can be constructed as an unequal 9-patch with a central unit made of a partially snow-balled square.